OPINION
A perfect dilemma in a predicted crisis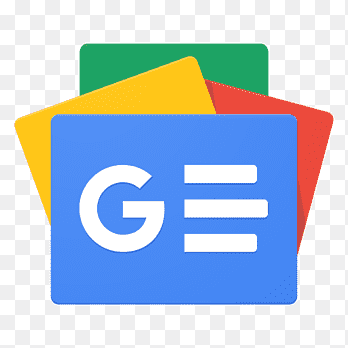 For all latest news, follow The Financial Express Google News channel.
Not every country is in trouble, unlike Bangladesh, with power cuts, price spiral and loss of value of Taka to US dollars on the same pretext - Russia's invasion of Ukraine. Covid-19 is partially to blame for the Sri Lanka syndrome of electricity outage and foreign currency crisis but a domestically made case can't be attributed merely to external forces.
The currency market volatility and the process of dwindling Bangladesh's dollar-denominated foreign exchange reserve are not just a day's development. Breaking records after records, it rose to US$46 billion by December 2021, from $32.92 billion in August 2019.
Once the reserve slipped below $40-billion mark, import payment was assigned as the reason for the decline. Then came austerity measures and restrictions on official spending of dollars.
Why weren't preemptive or prompt actions taken to counter the adverse impacts of the pandemic and the 2022 war on the economy? Enough time was there to prepare contingency and medium-term plans to ensure smooth energy supply, retain higher reserve and readjust domestic production to substitute imports of foods.
Perhaps, a sense of complacency or inefficiency has contributed to inaction in seeking solutions to a possible crisis in the making.
If energy supply is hampered, industrial and other production will drop and if imports of raw materials are reduced, exports will suffer. Unless the foreign exchange earning increases, no finance minister on earth can guarantee forex stability in an energy-dependent country.
The measures like reducing spending and electricity load-shedding have come as reactive steps. Restrictions on imports of luxury items are welcome but the central bank, with the help of law enforcement authorities, should have stopped illegal transfer of dollars abroad,
Those who import and export goods and commodities can be brought to book in case of any foul play but what about 'powerful, moneyed men' who can freely buy and take away dollars to anywhere?
We haven't seen a smart answer to the Global Financial Integrity report that almost US$50 billion had been siphoned off Bangladesh between 2009 and 2018. That money, if not laundered, could have raised the reserve to US$80 billion, more than annual import bill.
Instead, the reserve fell despite the amnesty given to the money launderers to bring back the stolen assets from different countries.
As the crises are unfolding on various fronts, the authorities are searching for ad hoc measures to get rid of the situation. This tendency doesn't prove to be a proper homework or due diligence done to overcome the fallouts of the global events.
Equating Bangladesh with Sri Lanka is scary while Colombo's debt servicing liability for large infrastructure projects and bureaucratic handling of the situation are a warning signal for Dhaka.
The solutions that Bangladesh needs may not be available entirely at home though, they have to be made through a set of well-coordinated policies and measures to be worked out in the context of global trends.
In order to avoid effects of external shocks and save foreign currency, the authorities could have encouraged farmers to increase production of major import items such as oil seeds, onion, pulses and wheat. Bangladesh has become self-sufficient in livestock within a short time following India's ban on cattle exports. Increasing income is a remedy for anyone but no effective measures and initiatives to achieve a leapfrog in export and remittance earnings are visible.
For most individuals and families, what has increased is not their income but almost all expenses of living and they are increasingly getting tired of the situation. Calling price-hike inflation and showing it at 7.0 per cent and below to keep the issue beyond the commoners' understanding won't solve it.
Neither panic-mongering nor ignoring the crisis would help reduce their sufferings. Any forecast that the financial crisis is unlikely to be over any time soon may lower public expectations of an economic rebound and justify the excuse shown by the ones who preside over the crisis.
Collective efforts of the local stakeholders, if appreciated, can offer multiple solutions to the crisis. That's, however, not possible without exploring politically lasting solutions to the economic crisis and national issues.