The future pillar for growth of Bangladesh
Altering the sequence of entrepreneurial proliferation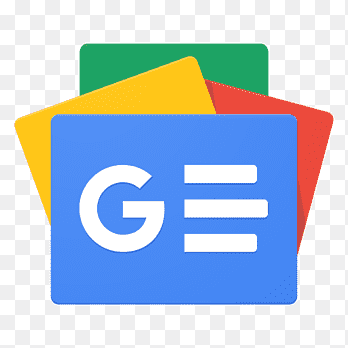 For all latest news, follow The Financial Express Google News channel.
New dawn emerged with a new declaration on 24 November, Bangladesh was graduated officially to become a developing nation by UN General Assembly.
A new title comes with a cumulative need for growth and a strategic push to move to the next stage of development. Reducing GDP's dependency on a handful of industries such as RMG will require a strategic approach.
Nourishing Entrepreneurship
Typically, frameworks designed and implemented in developing/developed countries to diversify risk portfolio and stimulate employment includes nourishing entrepreneurship.
Teaching entrepreneurial thinking, however, requires focusing on steps that foster development at a young age. It's because launching a startup is a daunting task; it requires a lot of courage, resilience and support from the government.
The growth of startups in Bangladesh has brought some serendipitous changes, with foreign investments being drawn into the country. For the young generation to take advantage of the emerging industries, the landscape needs to change a little further.
Over the past decades, the government has transcended in delivering education to millions. Although, having a university degree in this competitive world is not enough because it does not remove a person from the traditional linear thinking style.
From a behavioural perspective, readiness for entrepreneurship requires attention to certain aspects that are not taught in schools and universities.
Taking examples from the developed nations
Much in line with what happened in the US or the UK, policymakers within the government and private sector growth strategists need to deliver tactical and high-intensive startup programmes with incentives to bring forward rational and speculative, but transformative ideas.
Take the United States as an example. During the early '90s, when the internet was about to explode, startup entrepreneurship changed the country's landscape. Policies were adopted to allow startups to bring forward research initiatives and launch accelerator programmes.
The Silicon Valley in the US eventually became the epicentre of technological enterprises and productivity, to the point that other countries started to imitate versions of their own.
Startups from Europe also moved to the US to find venture funding and they still do since they have access to an open platform for networking, growth and accelerators.
'Tech startups' were not the only type of businesses that took this advantage to grow. Investors typically looked at the demand for a product in the market to forecast its valuation.
At the centre of this revolution was a large young workforce, most of whom did not want to go about their regular jobs, instead took a risk and in the process, inspired millions to replicate the framework.
The necessity of the government's policy support
Countries such as Oman can teach how their focal point shifted to non-hydrocarbon and tech businesses.
Oman has altered almost all their commercial laws in every sector to benefit startups and small businesses. In fact, over the past three years, the government of Oman has delivered immense benefits for foreign investors, introduced the Foreign Investment Law, launched 'Free Zones' for people willing to invest in Oman, allowed local entrepreneurs to launch venture capital funds and incubators tailored to both low-risk startups and high-risk tech ventures.
In Bangladesh, policies are to be implemented to preserve the socio-economic rights of young entrepreneurs and allow startups to receive access to funds that provides funding for innovation, research and development in technologies, and an out of the box thinking style.
Bangladesh needs to leverage youths' energy
According to World Bank, every year, 2 million youth join the workforce in this country. A significant population in this country is under 30 years old, which merits the platform for startup growth. The overarching aim is to accelerate the development of innovation in both tech and non-tech sectors.
From a founder's perspective, at the initial stage, an idea needs to be demand-centric. Entrepreneurs can launch a non-tech startup if their product or service has room for growth, considering more complex state fragility.
Non-tech startups could well be valued at over 8 figures, considering two factors – a passionate team and an idea with demand.
Not all markets are ready for high-risk technologies, such as blockchain, considering market orientation, regulatory complications and factors for performance.
As far as growth is concerned, a startup idea needs to formulate a differentiator that will cut through the existing competition. Further, resilience is tied to passion. If an entrepreneur is passionate enough, they will be motivated to offer the best in class.
The theory of product-market fit provides an entrepreneur with a lesson in tailoring an innovative idea and making it compatible with the market. The differentiator needs to be noticeable enough.
Taking the right decision
A great way to sustain a startup in an increasingly competitive market is by providing customer service to increase a startup's retention rate.
In advertising, a sector currently oversaturated, some startup entrepreneurs perceived the light of success.
Tawhid Al Alam, Director of Communications of an advertising startup Innovi, talked to the writer regarding going against common practices.
"I started working from my first year of undergraduate school and it was one of the best decisions of my life."
"Scepticism and lack of support were the biggest hurdles in this journey. However, we found a market gap to provide outstanding quality and consistency. Thus, our company managed to retain some of the largest companies in the country as clients," continued Mr Alam.
He also mentioned making fast decisions under pressure and advised entrepreneurs to be cautious while finalising a decision.
"As an entrepreneur, you do not make a wrong decision and you just learn to carve the path that works best for you."
While entrepreneurship offers freedom, the process requires systematic organisational capabilities, courage and determination to continue delivering consistency.
Providing a concerted effort made by the policymakers, successful founders and the government to instil trust and determination in young people will drive home the agility to transform Dhaka into the next Silicon Valley of South Asia.
Farabi Shayor is a Chartered Scientist, 2x published author and runs a research startup in London, UK. He is currently working as one of the Research Leads for Clinical Research and Innovation (CRI) module at the School of Medicine, Imperial College London.
[email protected]