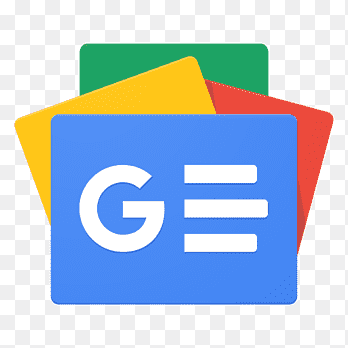 For all latest news, follow The Financial Express Google News channel.
"She gets moody and will remain so for weeks at a stretch! She won't even try to hide it," says Shurovi Al Hussaini, mother of two, with a hint of disapproval.
"Mom can't let go of the littlest things, I think life would be much easier if she could just not do that," states her daughter, Mahjabeen Al Hussaini, in reply to her mother's accusations.
In her 20s now and studying MBBS at Sylhet M. A. G. Osmani Medical College to build a career in medicine, Mahjabeen recalls how the bond between her mother and herself had shifted over the years.
According to her mother, the pair used to be intimate when Mahjabeen was a baby, but the teenage years were troublesome.
"I refused to understand her side of the story. But now that I am more mature and she is more understanding, we have a much more refined relationship," adds Mahjabeen.
Although the everyday interactions are filled with superficial disagreements, Mahjabeen feels deeply connected to her mother because they seem to have similar dreams.
Shurovi Al Hussaini wants her daughter to have a personality and strength of her own, and have a career that she herself could not; Mahjabeen wants to become a doctor not only because she loves the profession, but also because she feels like she has the responsibility to achieve double the success to fulfil her mom's unfulfilled wishes.
Kotha Sarwar (Pseudonym), a second-year student studying BBA at Shahjalal University of Science and Technology, says she has always been a social media freak. No matter what the occasion, she would be the first one to upload a picture, put up a caption or post a status.
But ever since losing her mother, she doesn't come online for the entire day because of the overwhelming emptiness.
"I feel like everything is just the same, except mom isn't here."
Kotha lost her mother when she was a high school student, and her sister was even younger.
"Life happened early for us. My sister used to be dependent on me for a lot of things, but now we both are dependent on each other."
"She is growing up, and often acts as a mother towards me. I feel like our sisters' bond is motherly in itself".
Despite the overwhelmingness of the vacuum their mother's demise has left in life, Kotha believes that their mother is never truly gone. Kotha states how her mother had instilled habits in her life that she follows to this date.
Starting from remembering to pray before leaving the house, to looking at the pictures where their happy state never looks older, Kotha knows her mother will live with them forever- in every memory and habit for however long Kotha stays alive.
Satabdi Das, Lecturer at the Department of Computer Science & Engineering at the University of Asia Pacific, tells how her mother is an exceptional woman.
Coming from a family which does not believe much in the independence or opinions of the women, Satabdi feels that she owes everything she is and everything she will be, to her mother, Bonosree Das.
Satabdi says that her mother has always been her best friend, and provided her with unending support. Her mother has enabled Satabdi to have a voice and be the protagonist of her own life story.
Satabdi dreams to take her mother on a tour one day and show her the entire world. She mentions one of the numerous times her mother has fought for her daughter's rights going against the family when her mother ensured that she got to study at her choice of a university that was outside her district of residence.
When asked if she was scared that the risks she took for her daughter would backfire, Bonosree Das responded in a flash.
"Never. It's because I never felt alone. I always knew that my daughter is with me, and she has always proven herself to be worthy of that trust."
Going along with her words, Satabdi says how her mother's words and the bond they share is precisely the reason she never is able to give up or slack off.
She says that her mother's faith in her is her strength, it is the most precious thing she holds dear to her heart.
Bonosree Das carries on to say how she is proud that she can tell her younger child-her son- to learn from his sister.
"I feel like, with each passing day, I am becoming the daughter on many ends. I have learnt more things from my daughter than from anywhere else - things about the world, many hygiene practices, and so on. My life has been blessed by getting to be the mother of a daughter like her."
Straying a little further from the topic of the bond between the mother-daughter duo, Satabdi says that there is a mind-blowing quality about her mother she respects - her resilience.
From years of personal experience, she has seen how her mother will go through a million hurdles, but still put up a smile and make it seem like the future is worth fighting for, and life is worth smiling about.
Not every person gets the privilege to meet or know their mother, and not everyone is blessed enough to have a smooth relationship with their mother. But what persists, regardless, is that every bond is unique.
Here's to celebrating a happy mother's day for the sake of all the mothers who do the thankless jobs every day, to all those who carried us in their wombs, and to those who didn't, but sheltered others in their cocoon of warmth without needing a biological relationship.
Happy mother's day to all the fathers, sisters, teachers, friends and every kind stranger in life who makes people realise that it is not just a person, but a bond that makes people feel belonged.
Cheers to motherhood, all maternal bonds, and the irreplaceable impacts of mothers in the world.