Bangladesh Academy for Rural Development (BARD)
The Pioneer of Rural Development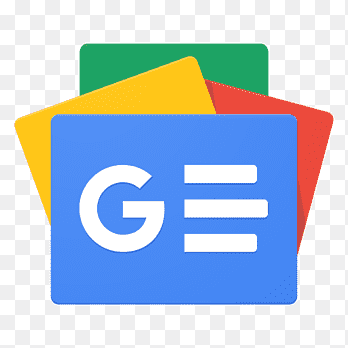 For all latest news, follow The Financial Express Google News channel.
Bangladesh Academy for Rural Development (BARD) is a pioneer institute in the field of rural development in Bangladesh. The journey of this pioneering institute started 63 years ago on 27 May 1959. BARD is located in a beautiful natural setting on a 156-acre campus at Kotbari which is 10 km south from the main town of Cumilla. The founder Director and Chief Executive of BARD was Dr. Akhter Hameed Khan, a world famous sociologist. The Cumilla Model of Rural Development was the result of innovative and dynamic leadership of Dr. Khan that brought name and fame from both home and abroad. BARD is an autonomous organization under Rural Development and Cooperative Division, Ministry of Local Government, Rural Development and Cooperatives. The three major functions of BARD are training, research and action research. BARD achieved Independence Award of Bangladesh in 1986 and Dr. Azizul Haq International Rural Development Award in 2022 for its remarkable contribution to rural development in the country.
Through research and action research, the Academy has offered the nation many innovative rural development programmes/models. As the outcome of Academy's innovative works, Local Government Engineering Department (LGED), Bangladesh Rural Development Board (BRDB), Thana Irrigation Programme integrated with BADC, the present Upazila Complex functioning as the centre of Upazila level administration, Small Farmers Development Foundation (SFDF) and Comprehensive Village Development Programme (CVDP) have emerged as national institutions/ programmes and contributed immensely to rural development of the country. In the changed development context of the 21st country, MDGs, SDGs, Vision 2021, Vision 2041 and the Five Year Plans of the Government have given new dimensions to the Academy's overall activities. As a result of pro-development policies, strategies and support of the government, activities of BARD during 2009-2022 have gained further momentum and made remarkable contributions to upgrading the socio-economic status of the poorest sections of people of Bangladesh.
One of the major functions of the Academy is to provide training to the officials and employees of government, autonomous and non-government organizations, elected representatives, rural leaders and people engaged in rural development at grassroots level. Since its inception, BARD has conducted 3114 training courses, workshops, seminars and orientation programmes where 2,98,000 participants from both home and abroad have participated. Moreover, officials from different Asian and African countries, SAARC countries and countries under Commonwealth regularly participate in the training courses organized by BARD. BARD also provides intellectual support to the researchers from both home and abroad. As a result of the training provided to local government institutions namely Upazila and Union Parishad, these two institutions can now play a more effective role in local development and better service delivery. As a result of the training courses of BARD, the trained human resources have been able to make greater contribution to self-employment, women's empowerment, food security through increased productivity, environment development, etc. in the rural areas.
BARD, since its inception has been conducting research in the field of rural poverty alleviation and socio-economic development of the country. The main target of the researches of BARD is to identify the prevailing problems of the rural areas of the country and recommend possible solutions to the government. The findings of the researches of BARD help provide policy support to the government. Moreover, BARD conducts action researches based on the findings of its researches. As BARD conducted researches to achieve the MDGs earlier, BARD is committed to conducting researches to achieve sustainable development in line with the SDGs adopted by the UN, Vision 2041 of the present government, 8th Five Year Plan and the priority areas of the government. Since its inception, BARD has conducted more than 700 researches on different thematic areas. The major thematic areas of the researches of BARD are sustainable development, rural administration and local government, poverty alleviation, climate change and adaptation, rural economics, business management, formal and informal education, gender development, health and nutrition, agriculture and environmental development, social change and demography, rural institutions, social psychology, good governance and development. On an average, BARD conducts 20 researches every year.
Following the mandate, BARD has been conducting action researches since its inception and providing significant policy support to the government based on findings of its action researches. During the 60's BARD identified the prevailing problems of the rural areas through conducting researches and prioritised the solutions as well. Since then, through continuous experimentation, BARD has developed a number of successful models of rural development which have become world-famous as 'Cumilla Model'. The Comprehensive Village Development Programme (CVDP) which brings all people in a village under one umbrella organisation and The Small Farmers' Development Foundation (SFDF) which is the forerunner of collateral-free microcredit in Bangladesh are being implemented as national programmes. The knowledge and experience of the projects of BARD are disseminated to the trainees which ultimately help implement effective training. So far BARD has implemented 73 action researches in the diversified field of development. At present BARD has been implementing two projects under Annual Development Programme (ADP) of the government. These are: 1) Comprehensive Village Development Programme (CVDP) - 3rd Phase, and 2) Modernisation of Bangladesh Academy for Rural Development Project. Moreover, BARD has been conducting 14 action researches from its own revenue budget. These are: 1) Women's Education, Income & Nutrition Improvement Project (WEINIP), 2) Rural Livelihood Improvement through Village Based Organizations and Union Parishad, 3) E-Parishad: Khana Profile Database for Improving Socio-eonomic Condition and Service Delivery in Rural Areas, 4) Management and Extension of Dairy, Poultry and Goat Demonstration Farm, 5) Mushroom Development and Cultivation Centre, 6) Fish Farm Demonstration at BARD Campus, 7) BARD Germplasm Center (Plant Museum), 8) Demonstration of Year Round Organic Vegetable Production at BARD Campus, 9) Engaging Rural Women in Income Generating Activities for Developing Poultry Sector in Rural Areas through Use of Low-Cost Incubator, 10) Floodplain Aquaculture and Safe Food Production through Community Enterprise, 11) Agriculture Mechanization and Collective Farming through Community Enterprise, 12) Livelihood Improvement of Char Land People through Adaptation Practices, 13) Trico compost Production and Research Exhibition at BARD Campus and 14) Qawmi Madrasa Project.
Current Two Significant Action Researches of BARD
Integrated Farming through Lalmai-Mainamati Program
The Father of the Nation Bangabandhu Sheikh Mujibur Rahman dreamt of building a prosperous country where all the people would get an equal opportunity through putting into practice an egalitarian cooperative village approach. BARD, as a part of materialising the dream of the Father of the Nation, has been implementing the Lalmai-Mainamati Project as part of the My House My Farm initiative to improve the living standards of the people of Lalmai-Mainamati hill areas in Cumilla District through integrated agricultural activities. In keeping with the development policies and plan of the country, BARD has implemented various successful programmes relating to agricultural mechanisation from the very beginning and has played a leading role in bringing about a Green Revolution in Bangladesh. The present project also has been supporting diversified agricultural activities through introducing various improved technologies and cultivation practices and offering a package of inputs simultaneously.
Agricultural Mechanisation and Collective Farm Management
BARD has recently implemented a successful action research titled "Agricultural Mechanisation and Collective Farm Management" to promote mechanisation of farming on large tracts of land through formation of community-based enterprises. A community-based enterprise has been formed comprising the owners of 42 acres of crop land in the project area with a 10-member management committee. A total of 141 plots of land belonging to 68 landowners have been divided into eight large blocks by lifting the aisle (land demarcation line) through digital land survey. In the boro season, the same variety of paddy (BRRI Dhan-74) has been planted on the land through a rice transplanter. BARD, Upazila Agriculture Extension Office and local Upazila administration provided monitoring and technical assistance to the overall activities of the project. The paddy production cost was Tk 487 per maund whereas it usually costs Tk 717 in case of traditional labor-based farming system. This means that it saves production cost of Tk 230. Following the machine-based community farming method, 60 maunds of paddy can be produced in per acre of land whereas 54 maunds of paddy can be produced on one acre of land following the traditional labour-based farming method. This indicates that 6 more maunds of paddy can be produced following the community approach of mechanised farming. The net profit per acre in community-based farming was calculated to be Tk 34,805, which is Tk 15,667 more compared to traditional farming (Tk. 19,038). In community-based mechanized cultivation, the BCR is 2.19 whereas in traditional method, the BCR is 1.48. The experiment by BARD has shown bright prospects for commercial farming by adopting the community-based mechanized farming, method and at the same time, the system has gained popularity within the locality and in the surrounding localities. It has increased farmers' leadership skills, decision making ability and institutional capacity.
BARD, since the present government came to power, implemented 28 projects (2009- to 2022) with the help of different government and development organizations, out of which two projects and 14 action researches are at different operational stages. From 2009 to April, 2022 around Tk 700 million (70 crore) in loan was given to the rural poor with the aim of alleviating rural poverty and developing rural livelihood. As a result 66,326 individuals (43117 male and 23209 female) got jobs that has lifted up to 332,958 individuals above the poverty line in the long run.
BARD, as a national institute, has been performing its responsibilities since its inception. With the passage of time, the socio-economic conditions of rural areas are also changing. BARD is always striving to reflect the national aspirations in line with the changing social context and is always engaged to evolve new innovative ideas in the field of rural development. BARD is fully aware of the rapid social change which is getting new momentum in the changing global context. BARD believes that rural development is not a fragmented issue rather sustainable development is only possible through institutionalisation of development through involvement of rural people in the development process.
Abdulla-Al-Mamun is Assistant Director, BARD