Big online food delivery services like FoodPanda, Pathao Food, Shohoz Food, HungryNaki, etc. have made ordering food so easy that it has become a norm nowadays.
Those who used to prepare their food at home are now being more and more inclined to order food online and developing a habit of eating unhealthy food.
When it comes to ordering meals online, it is seen that people show less self-control. Many cannot even describe their reasons behind ordering fast food; just random craving is what they say.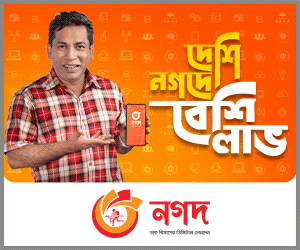 Stubborn Cravings
"Most of the time I order food online because of my sudden cravings. Usually in the evening while seeing delicious food reviews, I just can't control myself," said Tasmim Farhana Anika with a laugh.
"The quality and quantity of the food are not always satisfying. The ingredients used in those food items (ordered from restaurants) are not fresh all the time as I often suffer from severe stomach ache," added the second-year Pharmacy student at BRAC University.
She is not alone on that list of digestion issues, however, few of them control their fast food habit. Why?
"It becomes monotonous to always have the same type of food at hall (dormitory) dining," said Maliha Kabir, a second-year student of Applied Chemistry and Chemical Engineering at Dhaka University.
"It's common to crave some tasty snacks at random. So I along with my mates order food online frequently," explained Maliha how she tackled monotonous taste buds in her Rokeya Hall life.
Interesting that Maliha too, like Tasmim, shared her experience of digestion problems because of restaurant food. But it is the momentary compulsion and strong craving for sharing delicious foods with friends that make her order every time.
Busy professionals tend to save time
Again, busy professionals who live alone do not have the energy to cook after working all day long.
Navia Binte Aman, who is an assistant project officer of Action Against Hunger, said, "Returning home, I feel extremely tired and there is no energy left in my body to start cooking. It is also time-consuming. So I rather order food from restaurants as a shortcut."
"I don't usually face any health problems but if I order food frequently then bloating and nausea develops."
What doctors say?
Doctors are concerned with this type of high calorie intake which can lead to severe health problems. "Bangladesh is facing serious health issues due to ingestion of highly processed food including Type II diabetes mellitus, Ischemic Heart disease, Secondary hypertension, Fatty liver disease, etc,"said Dr ASM Nayem, Lecturer at Gazi Medical College.
He added, "Obesity among people of all ages is rising because of having fast food which can give rise to other severe diseases."
According to the South East Asia Journal of Public Health, the prevalence of fast food consumption among university students is 98.5 per cent and among them 60 per cent pointed out obesity and weight gain as the most prominent consequence of excessive fast food consumption.
Regarding this issue, Dr Reashat-E-Masud, Lecturer of Khulna City Medical College, suggested maintaining a healthy lifestyle.
"To improve our quality of life, there is no alteration rather than lifestyle modification and food habit."
"One should increase dietary fiber on a diet with low carbohydrate and fat, avoid junk and processed food, take plenty of water, and increase daily physical activities," she suggested.
People are living in an environment where sometimes situations force them to order online and ignoring the craving becomes hard at times. And the best solution, as everybody knows, is to cook at home.