THE recent attack on Hindu community in Rangpur is undoubtedly an unforgivable act of crime committed by a few miscreants. This heinous attack is not only a disgrace for the country but also a crime perpetrated against our fellow countrymen who were born and brought up in this country and have been living here for centuries. The government has been trying to unearth reasons behind and identify the criminals involved in the attack. The entire nation is behind the government to help locate the perpetrators and bring them to justice.
The concern expressed by Indian Minister for external affairs, Sushma Swaraj, is understandable. But we would reiterate that we are determined to maintain communal harmony in the country at any cost. We consider any attack on minorities as an attack on the majority and that should tell everybody every thing about our avowed goal to maintain communal peace in the country.
While condemning the attack on the Hindu community in Rangpur, we would like to assure the government and people of India that come whatever may our government and people are determined to establish communal peace and harmony in the country.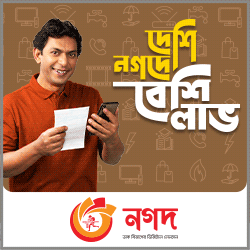 Rasel Rana
Department of Government & Politics
Jahangirnagar University