Bangladesh-Japan relations: Expanding economic ties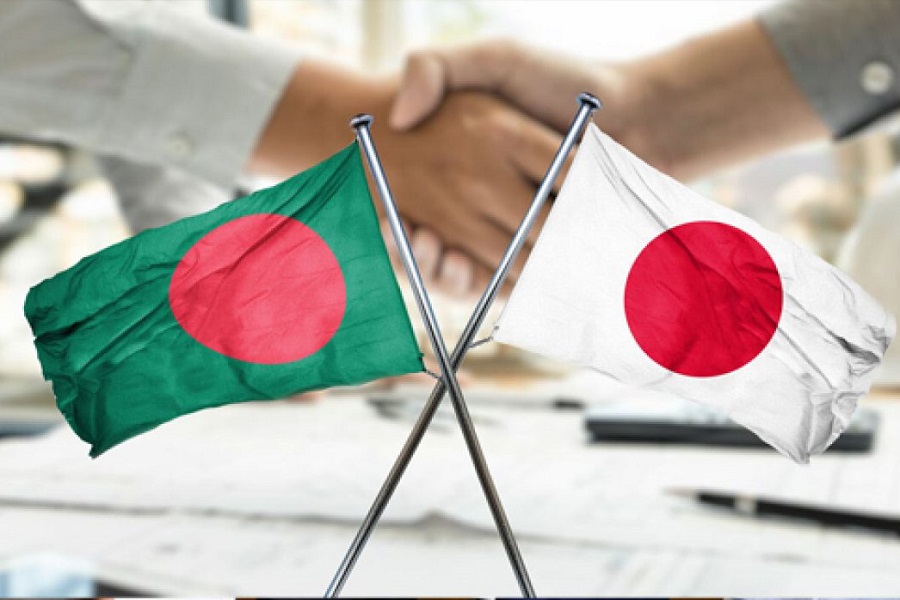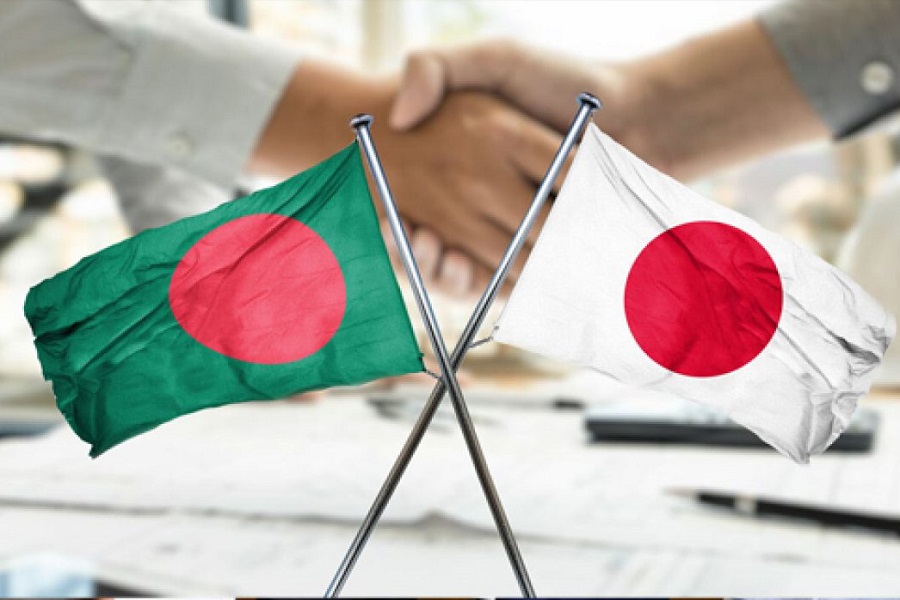 Japan was the first industrialised country to recognise Bangladesh on February 10, 1972. Since then, Japan has been providing aid assistance to Bangladesh based on mutual trust, friendly connections, and a strong commitment to Bangladesh's development efforts.
However, Bangladesh has received less conditional Japanese Official Development Aid (ODA) that has been more conducive to the growth and achievement of its independence goals, poverty reduction, and infrastructure development.
According to Standard Chartered's analysis, Bangladesh might have the 23rd-largest economy in the world by 2030 (based on market exchange rates). For the past ten years, the country's economy has grown by an average of 7 per cent; in 2018–19, it grew by 8.13 per cent, and it soon hopes to reach double-digit growth.
Against such a backdrop, the fifth public-private joint economic dialogue between Japan and Bangladesh was held online in March 2023, with Japan serving as the host nation. Thus, the upcoming sixth visit of the prime minister of Bangladesh to Japan is expected to boost bilateral economic ties for both sides.
Japan's Official Development Assistance (ODA)
At a modest pace of growth each year, Bangladesh has held the top spot as the beneficiary of Japan's grant aid since 1985, receiving around 10 per cent of all grant money from Japan. Japan has previously provided Bangladesh with approximately USD 9.2 billion in overseas development assistance (ODA). Priority is given to private sector growth, particularly the development of information and communications technology (ICT) and tourist industries, transportation, electric power, agriculture, and rural development when it comes to special support.
However, Bangladesh and Japan inked their 40th ODA agreement worth USD 2.5 billion to carry out four projects to strengthen bilateral ties.
Economic potential in trade
Japan wants to strengthen the business climate in this milestone year. The Standard Chartered Trade Performance Index estimates that Japanese exports to Bangladesh have the potential to increase by 31 per cent only to reach their par value.
A wide range of items, including but not restricted to smartphones, integrated circuits, plastics, light engineering, cables, leather goods, jute products, and more, are exportable from Bangladesh to Japan.
Bangladesh's exports to Japan totalled USD 1.35 billion in the fiscal year 2021–22, a little increase from USD 1.18 billion the year before. Conversely, Bangladesh spent USD 2.02 billion in FY 2020–2021 on imports from Japan.
Bangladesh imports more than USD 2 billion worth of goods annually, ranking Japan as the fifth-largest supplier nation. At the same time, Japan is a significant buyer of Bangladeshi textiles and clothing.
In the past ten years, Bangladesh's exports to Japan of RMG items have almost quadrupled. Japan may increase its imports of these products from Bangladesh as it works to diversify its supply chains. Bangladesh earned USD 1.09 billion in export income from Japan in FY22, with a target of tripling that amount by FY23.
Both nations can trade agricultural items, jute and jute products, fisheries products, sugar, medicines, textiles and clothing. Japan imports them for more than USD 100 billion. Bangladesh would have a significant opportunity even if it could increase its export revenues from 0.2 per cent to 1 per cent, which would total an additional USD 6 billion.
Growth of Japanese companies in Bangladesh
After bilateral visits of the Prime Ministers between the two countries in 2014, there are increasingly more Japanese investors in Bangladesh. According to JETRO, 71 per cent of the companies are interested in growing their operations over the next two years because they see Bangladesh as an attractive place to invest.
However, during the past several years, there has been a growth in the number of Japanese businesses operating in Bangladesh, which now stands at 305.
Moreover, in Japan, more than 5,000 businesses are searching for investment options. On a governmental level, efforts are being made to streamline the regulatory and administrative frameworks that support foreign investments and create a special economic zone in Araihazar, Narayanganj, for Japanese investors.
At this point, the Bangladesh Economic Zones Authority has invited Japanese investors to consider investing in Bangladesh, particularly in the Maheshkhali Economic Zone. After completing these megaprojects, one hundred Japanese businesses are anticipated to establish factories in the area.
Economic connectivity
The Bay of Bengal Industrial Development Belt (BIG-B) program, introduced in 2014 by ex-Japanese Prime Minister Shinzo Abe and Bangladeshi Prime Minister Sheikh Hasina, would be supported by large-scale infrastructure projects undertaken by JICA.
Dhaka's MRT Line 6 will begin operating for pay in December of this year, and the Bangladesh Special Economic Zone in Araihazar will be open to foreign investment.
For Japan, turning Bangladesh into an industrial powerhouse in the Bay of Bengal area may alleviate many problems, including unemployment. The Japanese government places great importance on developing Northeast India and expanding commerce with Bangladesh in its plans.
According to Prime Minister Fumio Kishida, Japan regards Bangladesh and other southern regions as a single economic zone. To support the development of the entire region, Japan would work with India and Bangladesh to promote the Bay of Bengal-Northeast India industrial value chain idea.
A win-win situation?
Bangladesh's '2041 Smart Bangladesh Vision' aims to restructure its economy into more creative, innovative, and sustainable. To increase Bangladesh's exports to the wealthy nations of Asia, Dhaka had long advocated a joint feasibility study to be undertaken to sign an FTA or a preferential trade agreement (PTA).
In fact, the bilateral commerce and diplomatic ties between Japan and Bangladesh would only be able to reach their full potential if both nations signed a free trade agreement. Due to its sizable population, growing middle class, and rising internet penetration rates, the nation is ideally situated to play a significant role in the global digital economy. Bangladesh offers prospective investment opportunities for Japan in e-commerce, digital payment systems, mobile banking, microfinance, and digital marketing.
For Bangladesh, it will contribute to realise its full economic potential, overcome obstacles to becoming a Developing Country in 2026, and expand its network of diplomatic ties with other important powers.
Bangladesh wanted to switch to renewable energy for 40 per cent of its energy by 2041, but Japan may invest in Bangladesh's decreasing carbon footprint. In areas where Japan has investment prospects, ocean thermal, tidal, offshore wind, and solar power all have the potential to boost the nation's electricity generation considerably.
Prime Minister Kishida stated that Japan had started a collaborative research group on the potential for an Economic Partnership Agreement with Bangladesh, which will soon graduate from the LDC category. Japan may also benefit from Bangladesh's plentiful resources by investing in the nation's minerals and natural gas extraction.
The writer is a Research Associate at the KRF Center for Bangladesh and Global Affairs.