Is it another catastrophic blaze we are waiting for, albeit scandalously, to remind ourselves of the urgency of relocating chemical warehouses from the old part of the capital--- the Old Town as the common parlance goes? Recalling the recurrence of incidents over the past decade -- the most shocking one took place in 2010 at Nimtoli killing 126 people and causing major burn injuries to hundred others and the latest one in almost the same fashion at Chawk Bazar in February 2019 claiming 80 lives -- appears to be no more than unfortunate occurrences as actions for shifting these highly risk-prone plants and warehouses are far from noticeable.
While the rationale behind setting up such warehouses in the crammed lanes and alleys is hardly ever questioned, the strangest thing that keeps many baffled is the presence of these hazardous establishments right before the eyes of the authorities--- despite government directives to stop their operations.
More than a year after the Nimtoli fire, the government had decided to set up two temporary warehouses to immediately shift hazardous chemical warehouses. But the temporary projects --- one in Tongi and the other in Shaympur -- are still not visible. A cabinet meeting in February 2019, following the Chawk Bazar blaze, decided to cancel all licences for preserving and storing chemical and petroleum products in residential areas. The cabinet also restricted issuing fresh licences and directed the authorities concerned to take necessary steps to relocate the warehouses promptly.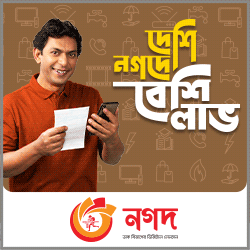 As is evident, it was only after the occurrences that the authorities sat up, but their concern seemed to have been mitigated through issuing directives only. The lackluster moves that followed are stark examples of how faint and short-lived the memories of unthinkable tragedies that shook the country are. It has been learnt that although the City Corporation (Dhaka South) stopped issuing fresh licences or renewing the old ones for chemical shops, plants or warehouses, chemical business in the old part of the city is still on, as before. According to reports published recently in newspapers, some 1,000 hazardous chemical warehouses, factories and sales outlets are still in operation. The warehouses, factories and stores are mostly located in Mitford, Armanitola, Kayettuli, Agamasi Lane, Islambagh, Bangshal, Shaheednagar, Chawkbazar, Imamganj and Babubazar areas. Owners, reportedly, are ready to move their businesses to safe locations, but since the government wants all such units shifted to different clustered locations, they are not in a position to initiate any move on their own.
It is difficult to follow how the authorities are going about their job. There are a number of project sites in various locations under Munshiganj district. The Bangladesh Small and Cottage Industries Corporation (BSCIC) has been designated as the appropriate authority to build four sites suitable for four different types of factories and warehouses, such as-- chemicals, printing, light engineering and electric goods, and plastic. But since taking up the project, there has been no mentionable progress in developing the sites, although according to news reports, project cost got revised upwardly. In August last year, the government approved the Chemical Warehouse Project in Tongi to relocate 55 chemical warehouses on six acres of land. Bangladesh Steel and Engineering Corporation (BSEC) is in charge of implementing the project. Another site for developing storage of hazardous materials at Shaympur near Dhaka is being implemented by the Bangladesh Chemical Industries Corporation (BCIC). Both projects are far behind schedules.
The businesses, mostly related to chemicals, do have huge potential to not only meet local consumption but also to be used as raw materials for various export items. Understandably, these businesses had sprouted over a long period of time in the nook and crannies of the Old Town in the absence of proper facilities elsewhere. But now that directives are there from the highest level to promptly shift these businesses to safer locations under institutional arrangements with required infrastructure, it is difficult to fathom what actually is in the way to even complete a single site. If it is a fund crunch or if there are problems relating to land acquisition or something else, the concerned agencies must sort those out with proper government intervention.
Delaying the work may be too costly as it is the lives of people living in those places that matter most. The delay is causing serious anxiety among local residents. Fire fear keeps stalking them every now and then.
While relocation is a must to make living in that part of the capital safe, it should also be kept in mind that housing this large number of hazardous plants and warehouses in the selected sites would be beneficial in terms of productivity and much needed modernisation. Most of the units are now running in outmoded fashion with no scope to introduce technology and modern machinery. Clearly, provided with the facilities they need, these plants --- some quite tiny and operated mostly manually --- would have the prospect to grow and diversify their range. It is thus in the interest of the businesses as well as the safety of the residents that things must roll out fast.