Revising existing renewable energy policy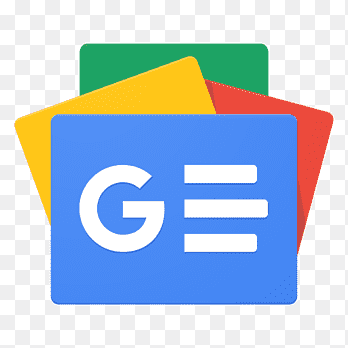 For all latest news, follow The Financial Express Google News channel.
The final draft of the Renewable Energy Policy, now under consideration of the authorities concerned, is likely to extensively revise the earlier policy towards reducing reliance on imported fossil fuel on the one hand and opening up avenues for clean and affordable energy on the other. It has been learnt that the Sustainable and Renewable Energy Development Authority (Sreda) has submitted the final draft of the renewable energy policy to make it more effective in the changed energy and power sector perspective.
Currently, as Sreda statistics show, the country generates about 911 MW (solar 677 MW, hydro 230 MW and others 2.0 MW) while the total power generation is more than 25,000 MW. This shows the renewable energy's share is almost negligible. The recent crisis in primary fuels for which the country is experiencing 4-6 hours of loadshedding is another reason behind the move.
Experts engaged in the review said that emphasis was put on revisiting the existing policy targeting the government's goal of generating 40 per cent electricity from renewable and clean sources by 2041. The draft, according to an expert involved in its framing, emphsised the crucial need of enhanced solar power, particularly use of rooftops of industries and urban establishments. Besides solar-run irrigation pumps, floating solar and use of non-agricultural land, biomass plants have reportedly received the highest priory in the final draft of the revised policy. Hydrogen energy, net metering system, use of Opex and Capex models for large-scale solar plants also received focus in the draft policy.
According to experts, although most renewable energy sources are sustainable, some are not. For example, some biomass sources are considered unsustainable at current rates of exploitation. Renewable energy is often deployed together with further electrification, which has several benefits: electricity can provide light and heat efficiently, and is clean at the point of consumption. In addition, electrification with renewable energy is cost-saving and therefore causes significant reductions in primary energy requirements.
According to the data of the UK based global energy think tank Ember, electricity demand in the country saw a rise on an average of 8.0 per cent annually. Of the demand, 62 per cent was met by gas power, while renewable energy production accounted for only 1.0 per cent of the country's total power generation. The think tank in a report released last month says Bangladesh could generate 6,500 megawatts of solar electricity in the next three years if the country invests $11 billion in solar plants instead of importing LNG (liquefied natural gas) from the spot market at the same cost. At the same time, the investment in green energy could save the country $2.7 billion and reduce its dependence on LNG by 25 per cent, says Ember in its analysis on Bangladesh's energy security. It also mentioned that Bangladesh can turn the current power crisis caused by the spiralling gas prices into an opportunity. Redirecting its efforts to ramp up renewable energy capacity and grid augmentation investments now can solve many problems.
Many countries around the world already have renewable energy contributing more than 20 per cent of their total energy supply, with some generating over half of their electricity from the renewable. National renewable energy markets are projected to continue to grow strongly in the days ahead. Studies have shown that a global transition to 100 per cent renewable energy across all sectors - power, heat, transport and desalination - is feasible and economically viable. Deployment of renewable energy and energy efficiency technologies is resulting in significant energy security, climate change mitigation, and economic benefits.
From 2011 to 2021, renewable energy has grown from 20 per cent to 28 per cent of global electricity supply. Fossil energy shrunk from 68 per cent to 62 per cent, and nuclear from 12 per cent to 10 per cent. The share of hydropower decreased from 16 per cent to 15 per cent while power from sun and wind increased from 2.0 per cent to 10 per cent. Biomass and geothermal energy grew from 2.0 per cent to 3.0 per cent. In 2021, China accounted for almost half of the global increase in renewable electricity.
While the share of renewable energy is growing globally, Bangladesh, needless to say, is tightly strapped having to pay exorbitant fuel bills, and still the country is not in a position to meet the energy demands. The current unease regarding declining forex reserve is largely attributable to import payments on account of various fossil fuels used in the so called quick rental power plants. The upcoming renewable energy policy is expected to remove the lacunae of the previous policy and bring a remarkable shift in government's plans towards meeting energy needs in a sustainable manner.