Covid-19: Economic challenges facing Bangladesh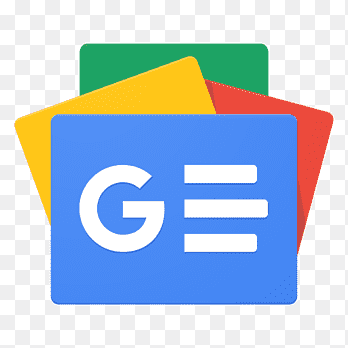 For all latest news, follow The Financial Express Google News channel.
It now appears that Bangladesh is facing a major economic crisis in the making caused by the Covid-19 pandemic. After a brief reopening of the economy, the country now has reverted to 'hard' lockdowns in various places to deal with the Covid-19 pandemic amid demands from certain sections of the population to do so.
But lockdowns are not sustainable for the time that will be required to develop a vaccine. Also, lockdowns are not feasible for a country like Bangladesh if people can not be provided with the basic necessities of life. More importantly, it would bring the economy to an almost grinding halt which will cause a significant blow to the economy having crippling effects on the lives of people, especially working people and business enterprises across the country. In fact, the economy is now almost coming to a grinding halt with debilitating effects on all sectors of the economy thus threatening millions of livelihood in Bangladesh.
While the government is striving to contain the virus, emphasis should be directed more to augment immunity. Given the resource availability and a weak and inadequate healthcare system to deal with the pandemic, Bangladesh may default into building up some kind of 'herd immunity', so more people become immune to the virus, thus reducing transmission. This can be done by managing rather than defeating the virus enabling the country to begin to open up.
In fact, epidemics of the size of Covid-19 have huge economic impacts in terms of managing the health crisis and containing the virus while trying to keep the economy functioning. According to the Bangladesh Bureau of Statistics (BBS), 20.5 per cent of the population live below the poverty line that is about 34 million people and 85.1 per cent of work force are employed in the informal sector, that is about more than 50 million people. Most of these workers in the informal sector are also underemployed. Now the pandemic has further worsened their employment prospects. It is now estimated that the pandemic has rendered 80 per cent workers unemployed in the informal sector. Only 6 million people are employed in the formal sector, largely in manufacturing.
Over the last decade, the economy has been growing at around 7 per cent per annum, yet 20 per cent of the population earn less than US$5.00 a day, 9.2 per cent of employed in the country earn less than US$1.90 a day and only 15 per cent of Bangladeshi workers earn over US$6.00 a day. This is the pre-pandemic employment and wages situation in the country. Now the situation has worsened significantly.
Nearly 10 million Bangladeshis are working in foreign countries, mostly in the Gulf countries. Now the depressed oil prices affecting the Gulf states and lockdowns imposed in Europe since April are already causing serious economic slowdown in these countries having a negative impact on expatriate Bangladeshi workers abroad.
On May, 9, the World Health Organisation (WHO) declared that the pandemic situation globally was 'worsening'. Amid this worsening global pandemic situation, the World Bank (WB) in its updated Global Economic Prospects Report projected that the global economy would contract 5.2 per cent this year (2020) and suggested a further downward revision was possible. That will cause the deepest recession since a 13.8 per cent global economic contraction in 1945-46 at the end of the World War II.
Economic slowdown in Europe and North America is of particular concern for Bangladesh as these are the principal markets for Bangladesh's principal export product -- readymade garments (RMG). These two regions are also expected to continue to slowdown at least for next six months or more and that has implications for 4 million workers in the RMG industry in Bangladesh.
Also, RMG generates close to $30 billion in exports accounting for 83 per cent of total exports and 14 per cent of GDP. Now the industry is in deep crisis as exports plummet due to the cancellation of purchase orders from Europe and North America. According to the Financial Express of May 9, merchandise exports dropped by 61.57 per cent equivalent to $1.46 billion in May this year compared to the same month last year (2019).
Remittances from Bangladeshi workers accounted for $15.5 billion to the national economy in 2018. Now host countries in Europe and the Middle-East are themselves facing economic slowdown causing large-scale layoffs of migrant worker. Most of them are now returning home to Bangladesh and on return heading towards their country homes exacerbating the health crisis.
Bangladesh has a greater reliance on trade relative to the other countries in the region, making the country more exposed to changes in the global economic environment due the current pandemic. The impact on the Bangladesh economy due to fall in export earnings from RMG and other exports and also fall in remittances is likely to be very significant. Importantly, foreign exchange earnings of the country are expected to drop by about 25 per cent which in monetary terms is estimated at more than $4 billion.
In early March, the Asian Development Bank (ADB) estimated that the Bangladesh economy would contract by 1.1 per cent wiping $3.02 billion off its GDP. The World Bank (WB) and the International Monetary Fund (IMF) predicted a decline of just over 2 per cent during the current fiscal year. Their prediction appears to be fairly realistic given the rising numbers Covid-19 infections and fatalities the country is currently experiencing and the reimposition of lockdowns. The Economic Intelligence Unit (EIU) estimate is even more dire, predicting a decline of 4 per cent of Bangladesh GDP next year.
Bangladesh is now categorised as a least developed country (LDC). But the last three decades have been marked by the country achieving significant economic growth and poverty reduction. In recent time the rate of growth has been hovering around 7-8 per cent per annum which has propelled Bangladesh to be eligible to become a developing country by next year (2021). Now the economic downturn caused by the Covid-19 pandemic is likely to put that aspiration on hold.
Faced with the looming economic crisis, on March 25, Prime Minister Sheikh Hasina announced a bailout/stimulus package of Tk 50 billion ($600 million) to support export oriented industries. The Prime Minister on April, 5, further announced another stimulus package of TK 67.7 billion. Taken together these stimulus packages account for about 3 per cent of GDP. The IMF also provide a loan of $732 million. But even well designed stimulus packages can be rendered ineffective, if Bangladesh can not overcome and go past the all pervasive systemic barriers in utilising the stimulus packages.
So far, there have been no runs on basic essentials of life in Bangladesh as happened in many other countries. Bangladesh also has greater social resilience than richer countries. People in Bangladesh, in general, rely less on the state and have far more experience in dealing with natural disasters. Also, strong social bonds provide help to people to weather through difficult times. Bangladesh is also food self-sufficient largely helped by high tariff barriers. The country also has a long established government supported food distribution system geared for the poor. As such makes the country more resilient to disruptions in global food supply chains.
But having said that, the economic downturn caused by the pandemic will have serious consequences for the economy and society. Although health crisis may last for a while, the economic crisis that the pandemic has caused will outlive it and last for several years, may even last for a decade or more. A report published by the International Labour Organisation (ILO) last month (May, 2020) concluded that the economic effect of the pandemic was delivering a 'triple shock' to young people by destroying their jobs, disrupting their education and training and creating obstacles to seek or move between jobs.
In fact, the pandemic is creating a 'lockdown generation' of young people. That made Director General of the ILO, Guy Ryder to comment 'if we do not take significant and immediate action to improve the situation, the legacy of the virus could be with us for decades'. The prognosis is rather quite dire. There is now a growing fear that Bangladesh may risk a massive reversal of economic gains made over the last three decades, more alarmingly an entire generation may be lost, if not in lives, but in opportunities and dignity.
Economic downturns (recessions) are fundamentally cyclical, not structural, yet the boundary between the two can be blurred. Quite often a cyclical downturn can rebound with a structural overhang causing households' willingness and ability to spend or borrow being structurally impaired as was the case with the US economy as it recovered from the GFC. This was equally true of businesses to invest.
Also, recessions are caused by demand deficiencies, but this time it has been caused by the pandemic leading to a supply shock negatively impacting both household and business expenditures. The current economic crisis is still in its early stage, but the fear is that it will be as severe as the 'Great Depression' of 1929-33, affecting the global economy. Bangladesh is now faced with battling both the pandemic and its economic fallout. In such a situation economic risks are not only limited to short term, but also extends to major future productivity losses both through labour and capital. The economic crisis is likely to trigger a series of corporate and household debt defaults turning into a financial crisis as well.
Bangladesh has already initiated fiscal responses to mitigate the emerging crisis but the stimulus packages do not look robust enough to meet the current needs. Bangladesh now has a relatively low debt/GDP ratio but that may reverse as output falls sharply and deficit grows. That may make the government hesitant to undertake any robust stimulus initiatives. However, the national budget of 2020-21 has allocated TK386.88 billion stimulus package (FE, June, 12). While business leaders welcomed the budget, but they remain unconvinced about its implementation of the package (FE, May 12). However, surprisingly there was no reason/s advanced for their scepticism.
Bangladesh is now facing a critical period in its economic history and there is not much space for exercising fiscal prudence at this critical point in time. Fiscal policy will have to play a far more decisive and significant role in view of the fact that the scope for using monetary policy to stimulate the economy has become ineffective despite falling real interest rates. As the economic recovery process can turn out be a long drawn-out process, the government must continue with the fiscal stimulus until recovery is assured.