Targeted sectoral policy and operational measures for export diversification during post-Covid period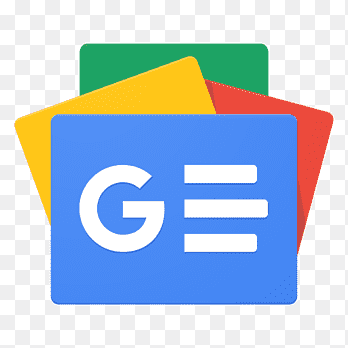 For all latest news, follow The Financial Express Google News channel.
In recent months, Bangladeshi exporters revealed a positive news regarding receiving additional export orders originated from new sources. Exporters of apparels products claim they have received orders which are usually placed to counties like Myanmar and India. During the period of pandemic, such a positive news is encouraging for the exporters particularly when employers, workers and government - all are struggling to maintain businesses, livelihood of workers and providing public policy support. However, such good news came earlier as well when Trump administration imposed higher level of tariff on Chinese goods, or Cambodia confronted review requirements for its poor human rights condition by the European Union etc. Often these incidences caused some short term benefits for Bangladeshi export but with limited long-term implications on export growth. In fact, Bangladesh's export sector particularly RMG sector is yet to be ready to convert these opportunities into long term sustainable achievements.
CAPITALISING ON GEO-POLITICAL SITUATIONS TO BOOST EXPORTS: When political turmoil first gripped Myanmar, the Centre for Policy Dialogue (CPD) said that this instability could be an opportunity for us. We have seen countries that are the main markets for RMG goods, especially the United States and the EU have imposed informal economic sanctions and restrictions on transactions on its economy due to political instability. So it has become difficult for entrepreneurs to trade, especially time-sensitive items in the global value chain. In this context, they are approaching alternative countries. This is an opportunity for Bangladesh because we produce a product basket similar to that of Myanmar. On the other hand, the crisis we have been seeing in India due to COVID-19 has also created an opportunity for us as shipments have been hampered, transportation of the workers hindered and workplace safety has been difficult to maintain, which are the reasons why foreign buyers are looking for other sources.
But the difference between these two situations is that the situation in Myanmar is somewhat long lasting and I do not think that there will be any massive investments or increase in orders in the country during this time. Rather, there are possibilities of their orders shifting to other countries. But the opportunity presented by Myanmar can be compounded. We believe that there are possibilities of investments from Myanmar coming to Bangladesh. Japan, Thailand and China are the major investors in that country along with their domestic investments. So it is possible for us to attract these investors, especially Chinese investors to Bangladesh. Japanese investments to Myanmar may continue as the country shares historical ties with Myanmar but for other investors or even for potential investments, Bangladesh can be a viable alternative. But the situation in India is temporary as the number of COVID-19 infections has been reduced. Factories are beginning to open their doors and lockdown restrictions have been lifted. When the situation becomes normal, these orders will go back to India.
But the image Bangladesh has cultivated during this pandemic is crucial; no matter which wave of the pandemic hits us, our factories have been kept open. So I think this message is being received positively by foreign buyers, which is why they have continued to press orders and we have continued to reap the rewards.
Additionally, CPD's research during the beginning of the pandemic showed that market concentration had been happening during that time. That is to say, the market share of Bangladesh & Sri Lanka was shrinking & China's share was increasing. So receiving new orders is a sign of hope for us.
Furthermore, as the Biden administration has decided to continue the Trump-era trade restrictions put on China, there is a possibility for us receiving orders that would have gone to China. But a diverse range of products is needed to attract orders and investments coming from China, which is not currently present in Bangladesh but we can still capitalise on these opportunities with what we have. But if we can attract foreign investments, especially in the EPZs and SEZs, it will be possible to create more diverse products and attract more orders which usually go to China or Myanmar.
MAINTAINANCE OF COVID-19 PREVENTIVE MEASURES CRUCIAL FOR KEEPING RMG SECTOR OPERATIONAL: Ensuring a safe workplace is one of the important pre-conditions in getting positive response from the buyers. If workers get infected in large numbers and thereby the overall infection rate increases, government would be in a pressure to impose lock down. Under such uncertain state, brands and buyers would look forward alternate locations for orders - as they did in the case of India when number of covid patients increased substantially.
Despite the fact that workforce in our country is relatively young and rate of casualties appeared to be low, export-oriented factories must comply with safety regulations properly. As far as we know, 23 Crisis Management Cells (CMCs) under the Ministry of Labour & Employment are working across the country, regularly visiting factories & observing the conditions. Additionally, factory inspectors of the Department of Inspection for Factories and Establishments (DIFE) is also conducting inspections. During the lockdown period, they are continuing their work. Despite those measures, CPD study found that most workers wear masks number but other safety measures such as washing hands, maintaining distance etc are followed at a very limited scale. Hence, workers are at risk being infected in the workplace.
As the government does not have enough resources to provide monetary assistance, relief or social safety for all these people, it is trying to keep these factories operational while keeping the workers at minimum risk. We can request factory owners to provide paid leave for infected workers without any exception. At the same time, we will request them to provide workers with their due payments before the upcoming Eid as the RMG sector is doing well. Further measures like using hand sanitser, creating adequate arrangements for washing hands, regularly cleaning toilets, keeping their factories disinfected etc will be necessary to maintain better hygiene standards.
LONG TERM POLICY MEASURES NECESSARY FOR HOLISTIC EXPORT DIVERSIFICATION: Currently, the whole world is going through a period of crisis. We can be optimistic as in our main markets, businesses have opened their doors and consumers are buying products. But there is still a looming sense of apprehension as another wave can hit the world in August or September. But the vaccination programme has given everyone a sense of relief. Most importantly, businesses are targeting phased approach - from short to long term. Their initial target is to ensure full utilisation of capacities in order to reach export at the pre-COVID level. Even in the long run they have limited interest to diversify their export baskets, they are interested to enhance their capacities for existing product basket. In the last year, we have exported goods worth USD 33 billion, including USD 28 billion from the RMG sector. But during the pre-Covid times, the RMG sector alone earned USD 33 billion and the total earning was USD 39 billion. So we have not been able to return to the pre-Covid period yet.
iversification of export basket needs to be led by foreign investment along with local ones. There are potential products within the RMG sector like non-cotton, synthetic, polyester and man-made fiber products which have a large market. We have reached the USD 1 billion threshold for some new products like agro-processing and related products, which can present us with hopeful scenarios. We believe that there are opportunities in the industrialisation of agriculture, food processing and agro-processing in the future. These can attract new investments and we have already witnessed foreign investments along with domestic ones in this sector. Besides these, we have seen products from the light engineering sector, jute & jute-based industries and leather factories reach the USD 1 billion mark. So we can target the market for synthetic and natural leather to boost our export earnings. We have to invest in standardisation, environmental standards and technological development to achieve this.
There is also a market of online buyers which is separate from the traditional buyers who import our products. We have to increase our networking with them as this will grow further in the future along with the traditional brick & mortar shops. Necessary investments have to be made at the factory-level to connect with this market. We believe that the government should step away from the traditional fiscal incentives in favour of targeting new products and technologies.
The government should put focus on sectoral policies taking the whole value chain/supply chain into account. The fiscal-budgetary measures for the potential sectors should be targeted, time-bound and result-based coverage of all components should be provided including raw materials, intermediate products and finished products. We also believe that the government should pick 10-15 products that have the potential of receiving USD 1-2 billion in the next 5-10 years and introduce incentives for every step of the supply chain including production of raw materials, distribution, intermediate products, machineries, production and marketing and maintaining those incentive structures for a period of 10 years. This will enable investors to decide which aspect of production they want to invest in, be it producing raw materials, intermediate products, finished products or marketing. If this incentive is given for longer term, both domestic and foreign investments can come in these sectors. If we are able to accomplish that, we can hope for market diversification, product diversification even in the RMG sector in the coming days.
Dr. Khondaker Golam Moazzem, Research Director, CPD.