Global economy was strongly recovering from Covid-19 shock but the war in Ukraine is posing adverse impacts on the recovery. International organisations revised their growth prospects for 2022 and 2023 downward.
Bangladesh economy has been growing consistently high before Covid-19. After achieving above 7 percent growth since FY 2015-16 to three consecutive years, Gross Domestic Product (GDP) growth in Bangladesh has reached 8.15 per cent in FY 2018-19. This feat of achieving continued growth in Bangladesh's GDP has been praised worldwide. While the global economy experienced negative growth during FY 2019-2020, due to successful Covid management under the leadership of Honourable Prime Minister Sheikh Hasina Bangladesh managed to have positive growth of 3.51 per cent in FY 2019-20. Bangladesh economy is turning around the previous high growth trajectory. According to the final estimates of Bangladesh Bureau of Statistics (BBS), GDP growth rate in FY 2020-21 was 6.94 per cent. The provisional estimates of BBS shows that our economy will grow by 7.25 per cent and the per capita income will be US$2,824 in FY 2021-22.
Under the guidance of the Honourable Prime Minister Sheikh Hasina 28incentive packages of worth Tk. 1.87 trillion are being implemented to recover the economy from adverse impact of the Covid-19 pandemic in full. The implementation progress of the incentive packages till February 2022 is 66.2 per cent. As a result of the implementation of these 28 incentive packages, till date about 69.1 million people and about 0.15 million organisations have been directly benefited.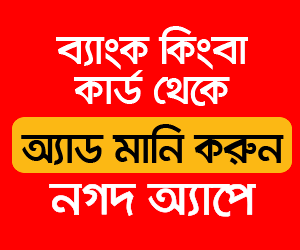 To address the impact of Covid-19, funds have been allocated in the budget to meet the targets of each ministry and division. The revised budget outlay for FY 2021-22 was Tk 5.93 trillion, 18.32 per cent higher than the previous fiscal year. The government is cautious of limiting the budget deficit to 5.0 per cent by increasing efficiency in revenue management. However, due to the increase in government expenditure against Covid-19 pandemic, the actual budget deficit for FY 2019-20 stood at 4.7 per cent. The revised budget deficit has been estimated to be around 5.1 per cent of GDP in FY 2021-22. Initiatives have been taken to further automate and digitise income tax, value added tax and customs departments to bring transparency in tax management. Online IT based value added tax system has already been introduced. It is expected that the implementation of the ongoing reform programmes, help keeping the budget deficit within the limit of 5.0 per cent in the coming years.
Outstanding growth in both export and import are being observed in the past fiscal year. During July-March of FY 2021-22 exports increased by 32.43 per cent and imports increased by 42.24 per cent over the same period in the previous fiscal year. [Annual export, however, registered 34.38 per cent growth in FY2021-22]. To enhance remittance inflow through legal channels government introduced 2.0 per cent cash incentives in FY 2019-20 which is increased to 2.5 per cent recently. The incentive added momentum to our remittance growth.
Before incentive the average monthly remittance inflow of three years was US$ 1,205.24 million while after incentive the monthly average became US$ 1,768.66 million, more than US$ 500 million increase per month.
The monetary policy for FY 2021-22 had been formulated with the objectives to continue ongoing recovery process disrupted by Covid-19 pandemic through cautionary tools while maintaining stability in general price level.
To ensure adequate liquidity in the financial system to tackle the financial crisis stemming from the Covid-19 pandemic, the policy interest rate and the Cash Reserve Requirement (CRR) have been rationalised more than once. Furthermore, the interest rate on bank loans has been rationalised with the aim of creating an industrial and business-friendly environment for the industries, businesses and service sector.
Bangladesh has also made significant strides in the social sector. Bangladesh has been able to achieve the targets ahead of schedule related to hunger, poverty and health in the Millennium Development Goals (MDGs) of the United Nations (UN). After the successful implementation of first perspective plan 2010-2021, government formulated the Second Perspective Plan (2021-2041) as the strategic policy document to realise the vision 2041. Implementation of the Seventh Five Year Plan (2015-2020) has been successfully completed.
The implementation of the Eighth Five Year Plan (2021-2025) has started. The government has set its target to achieve the Sustainable Development Goals (SDGs) by 2030, become a higher middle income country by 2031 and a knowledge-based happy and prosperous developed country by 2041.
A H M Mustafa Kamal FCA, MP is Minister, Ministry of Finance, Government of Bangladesh. The piece is on abridged version of his writeup which was originally published as `Preface' of Bangladesh Economic Review 2022.
www. mof.portal.gov.bd)