Muggers are ubiquitously on the prowl in the capital city. Yet there are particular areas, roads or alleys where the muggers are hyperactive. Some of those are mugger-infested. Kawranbazar, reportedly, is one such hotspot. An incident of mugging and its follow-up confirm the report. But here is a unique incident that highlights woman power with a difference. Nothing less than a eulogy, 'girl courageous' will be enough to put in perspective the feat the Jagannath University student accomplished recently.
At a time muggers have turned particularly vicious and feel no qualm about committing the ultimate crime that is taking even lives of their victims if necessary, few unarmed civilians dare chase a mugger. But in time of desperation and rage, even the most timid can display courage unthinkable of the bravest person. In case of the Jagannath University girl student, there were both. That a mugger snatched her smartphone in which she had collected valuable data for a year and even on that very day from her visit to the zoo in Mirpur for her thesis paper shows how important those collected materials were to her.
She got down from the public bus on which she was returning and chased the snatcher but to no avail. Provident it might have been that when she was nursing her psychological wound ---in fact she was crying, another mugger was on the run snatching a woman's cell phone. Seething with rage, the girl student chased the second snatcher also, caught hold of him and threw the culprit prostrated on the street. She was unleashing blows violently and at one point got his throat in her hands like pincers.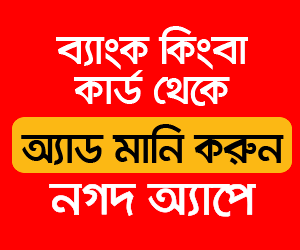 This was no less an exciting scene than that of a Dhaka movie to the crowd that gathered instantly. The mugger was searched but her smartphone was not with him but there that of the woman. Now the mugger was forced to give a call to his accomplice to arrive there. As soon as the accomplice arrived, he too was detained. But her smartphone was not with him also.
On arrival, the police tried to recover her smartphone but again to no avail. Later on, both muggers were taken into custody but the girl refused to file a case, perhaps knowing full well that it would require her to appear at the court several times which will essentially turn out to be a sheer waste of time. The police, however, filed a case on their own.
Now the question is, are the mugger-infested hotspots quite unknown to the police? Well, it could be a coincidence that two incidents of mugging took place within a short time on that day. But the passers-by and the shopkeepers there expressed in one voice that a few incidents of mugging take place there almost every day.
Clearly the members of the law enforcement agency turn a blind eye to such 'petty crimes'. Indeed, compared to money laundering involving huge amount of taka, swindling by fraudsters and loan defaulters' criminal ploys to avoid payment, such crimes are non-descript. But still such crimes not only cause gravest harms to unsuspecting common people but at times put their lives at risk. On duty law enforcers cannot shirk their responsibility.
To say that the police are inefficient will be a great disservice to the agency. There are instances of recovering lost valuables within hours or days. The impression is that if they are serious, the police can bust the criminal dens and hole them out anytime. Why they do not do so is a mystery, though.