The exposure was shocking but not surprising. Over the years, some political and civil society activists, journalists, human rights advocates have expressed their concern over phone tapping and data hacking of their communication devices. They also argued that some governments in some countries have gradually procured sophisticated high-tech tools to monitor their citizens. A piece of scattered evidence was also there though different governments and relevant authorities brushed aside such complaints. For instance, Israeli firm Cellebrite's phone-hacking tools were also procured by some countries in the recent past.
A string of exposures by journalists last week involved in the Pegasus Project, organised by Forbidden Stories and Amnesty International, now makes it very clear that a large number of citizens across the world are no more secure from the tech-based intense surveillance. Seventeen international media groups, including The Guardian and The Washington Post, led the investigation into how Pegasus was used to allegedly extract messages and information from the phones of journalists, politicians and activists.
Pegasus is a very sophisticated and notorious spyware designed and developed by Israeli cyber-espionage firm NSO Group. This group has supplied a different version of the tools to the government of at least 50 countries in Europe, Asia, America and Africa. The Forbidden Stories, a coalition of some leading news outlets, with the help of TIB and some forensic experts, check a series of telephone and finally 'leaked list of potential targets for surveillance.' The forensic tests also 'confirmed that some of the targets were successfully snooped upon by an unidentified agency using Pegasus software.'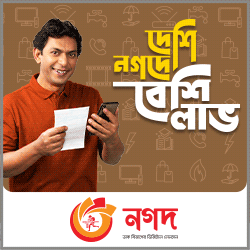 The governments and different law enforcement agencies procured and installed the spyware on the smartphone of targeted opposition political leaders, critics and journalists to contain any dissident voice. Nevertheless, in some cases, even the government policymakers, ministers, leaders, and officials also came under sophisticated surveillance and it is not unlikely that the spyware might have compromised the phones of many of them. In this process, any private, confidential and secret record of the device becomes vulnerable. It also indicates that any law enforcement agency may target and abuse anyone to exercise their power and create fear among the citizens.
Thus, the risk of abuse and misuse of the tool is very high and there is also no reason not to do so. In the name of ensuring security and curbing the anti-state movement, authoritarian and semi-authoritarian governments, along with some democratic governments in different countries, are desperate to tighten their grips.
Pegasus Project exposure is not a comprehensive leak, and there are several limitations. For instance, it did not provide any clear picture of the success rate in snooping phones through the tool. It also couldn't show the consequences of hacking the target people --- whether the authorities in disguise abducted any of them or took any legal action.
Nevertheless, this is a pretty alarming exposure and severe threat to journalism and free speech. The installation of Israeli spyware in different countries also indicates that even their secured national data may also be breached and global hackers and intelligence bodies of other countries may access the same. The governments in some countries feel comfortable that they fully control their citizens' movements and activities with the sophisticated spyware at their disposal. However, they are not realising or fail to acknowledge that they may also have been compromised and trapped.