With the Eid ul Azha celebrations coming up next week, the circular economy in the country is already on set for a robust momentum. After a two year lull due to the Covid 19 impacts and life returning to its usual format now, the coming Eid festivities are expected to be very vibrant and so are the internal economic activities led by high scale cattle sales.
While cattle buying, shopping, travelling and increased remittances from Bangladeshi expatriates remain the core aspects for all economic activities during this period, the financial institutions in the country are already agog with brisk activities to help the huge surge in monetary transactions. The biggest role, however, is awaited from the sprawling mobile financial services (MFS) sector. In fact, during the Eid ul Fitr in April this year, the MFS sector itself witnessed a fifty six per cent growth over the same event last year. Now, with the Eid ul Azha being held in a pandemic-free period, this growth indicator is likely to show a further boost-mark.
Over the recent years, there has been a remarkable shift in consumer behaviour related to financial transactions. One may call it a digital trend but it has shown and proved multiple aspects of conveniences as well as trust and reliability. No wonder, mobile financial services are now being used by over 100 million people throughout the country. This figure keeps growing every new day as new subscribers register while new services and businesses dock in to accept payments. Using MFS makes it easy and quick for any kind of transactions. Interestingly, the use of credit/debit cards is down-sliding with MFS being a smart alternative. This is more so because even street vendors like those on vans or at make-shift locations, conduct their businesses accepting payments through MFS. Another striking fact is that MFS has enabled the huge lot of unbanked population to enjoy financial transactions. The biggest segment of this unbanked population is the poor people and those living in remote areas.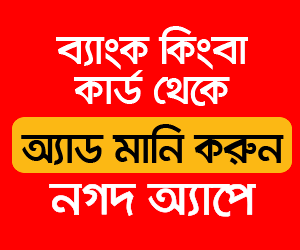 MFS has shown its worth during the Covid-19 pandemic. It played the silent role in keeping the wheels of economy running during a period dominated by despair, uncertainty, immobility, non-productivity and so forth. It became more than a tool for transfer of money and a reliable channel to pay off bills, fees, salaries etc. People have developed a great alignment towards MFS from this particular period and as such the society is slowly moving towards a lesser cash-borne transactions.
Sporadic MFS have also helped in narrowing the digital divide in the country. Herein comes the contribution of the mobile phone operators who have made deep rooted penetration in every nook and corner of the country. Widespread mobile accessibility has been the backbone of MFS success stories.
For Bangladesh economy and social wellbeing, it is indeed a critical phase. Recovery from the pandemic impacted productivity loss has been quite fast and completion of the Padma bridge bears significance in propelling the economic activities further, particularly in the south western region of the country. In that backdrop, it is certain that the financial transactions through MFS would increase manifold within a short time. Currently, there are thirteen MFS providers and bKash has been the whistleblower for spreading the wings. It may so happen that sooner or later traditional banking would lose its grace and weight as people, literate or illiterate, rich or poor, young or old would lean towards using MFS for comfort and convenience.
On special occasions like the Eid festivals, money transactions bloom in extraordinary volume and this poses a challenge for the MFS providers, regulators and all subscribers as well. Surely the concerned authorities would have credible risk management plans and would deal effectively in case of crisis or emergency. Biggest challenge during the Eid ul Azha festival centres around cattle buying where the buyer seeks safety for carrying the cash to pay for the cattle purchase while the sellers who bring the cattle from far away villages, would want a secured return to their homes. There were many instances in the past where sellers lost their earnings being mugged by culprits. Those stories should not be forgotten and the poor sellers need to be trained and facilitated to use the MFS that ensure twenty-four hour service.
Festivals are boons for strengthening economic activities and thus contribute towards improving the Gross Domestic Product (GDP). Inclusion of as many people into the orbit of economic activities through convenient and trustworthy services can create notable milestones in stimulating the circular economy and thus contribute towards sustainable development.
Mahiuddin Babar is a free lancer.
[email protected]