When looking for an outdoor place to enjoy a meet with friends, to walk hand in hand with the special someone away from the industrial noise of the city, or when craving to take a time off from the city in the city - only a handful of names pop in mind. Dhanmondi Lake is probably the first of them.
People of different ages jogging in the morning, some bargaining with van owners as they buy the fresh vegetables, groups of men and women enjoying warm cups of tea in the island food courts are all scenarios associated with the name Dhanmondi lake.
"I come here to jog every morning after Fajr prayer due to my diabetes. Earlier, I used to come with my daughter before she got married but now, I come alone," Nazia Begum, a resident of Dhanmondi, was talking.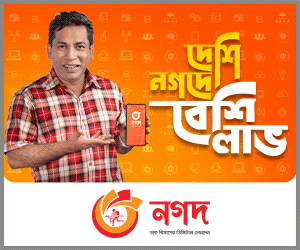 "I have made some friends with some fellow joggers with whom I am used to exchanging greetings while passing by. Jogging followed by a warm cup of tea before heading towards home is a daily must-do for me and my group," further said the middle-aged woman regarding how she gets to socialise in the process.
Beyond Jogging and exercise
Dhanmondi lake has gradually become a place where people are taking steps to increase positivity. Many volunteers provide meditation and yoga lessons for free in which people from all ages and backgrounds join together to participate.
Also, regular visitors of Dhanmondi lake do take measures of their weight and blood pressure as well from the hawkers who sit by the pavements.
The food courts, on the other hand, attempt to attract these health concerned joggers with the smells of their breakfast.
A rainy day in Dhanmondi lake is seconded by none
The most beautiful of mornings become those that are accompanied by a slight shower - raindrops falling and rippling the lake while people take sips off their fuming hot Nescafe cups as they sit around with their loved ones.
"I often take a bath in the rain alongside the Dhanmondi lake. Falling drops of rain from the big tree leaves thrill me. I've lost count how many times I have come here to accomplish some rain photography," shared Nafi Iftekhar, a 3rd-year Sociology student of Dhaka University.
"Since I live close to the area," Nafi continues, "I come here almost every day, sometimes, only to sit idle in the benches and watch people doing things."
Sit tight evenings
Well, evenings give different colours to this place. It is a hotspot for adda every evening. From students of neighbouring universities and coaching centres to office workers and families, all take a break from the routine to laugh and gossip away the evening.
Like Nafi, Sharmin Shithi–a student of English from the University of Liberal Arts Bangladesh (ULAB) loves to spend her evenings in the Dhanmondi lake area, however, not alone.
She, depending on the leisure she and her group has, comes here at least once a week.
"Although the area seems to have become a bit overpopulated recently, we enjoy coming here to have a plate of fuchka or any other street food and gossip for hours."
"Apart from Ramna, which closes by 7:00 pm, there is no other place in Dhaka with this much greenery for a casual hang out with friends," she remarked.
Although the area has a few lakeside restaurants, Sharmin doesn't opt for them due to the high prices of food. Rather, she indulges in street foods that are in abundance in the area.
Events and occasions
The lakeside also hosts many other events. Rabindrasharabor has been a popular choice for concerts, plays, promotions and fairs.
Any occasion such as Pohela Boishakh, Pohela Falgun, is marked with a visit to this place by many families.
Women looking beautiful in sarees and wearing flower bands on their hair buns and men looking handsome in Punjabi come with their cared ones.
Little children walk around couples selling flowers. Some buy flowers for their mothers while some hand a rose to their blushing better halves, the lakeside area is full of such feel-good stories.
Overcrowding problem
However, in recent times, overcrowding has gone to such a level that it cannot go unnoticed. Maintenance of the lake and the walkway has become quite necessary to preserve the essence of the place
"The lakeside has become quite crowded in the past few years. The many new restaurants and malls that have entered Dhanmondi, especially Saat masjid road is causing overcrowding in the lakeside," shared Khalilur Hakim, another Dhanmondi resident. This retired businessman is a long-time visitor of the area.
Places like TSC's Shwapon Mama's tea stall and beauty boarding have housed memories and the bonding of thousands of people.
Dhanmondi lake is now on the course of making its way into that list. The place's charm shouldn't fade away for overcrowding, unplanned business and waste pollution.