John Dunne's poetic call to 'send not to know/ For whom the bell tolls/ It tolls for thee' may not satisfy a selfish, consumerist man experiencing no materialistic want when development is the buzzword all around.
This is about an economic order that is characterised by 'unprecedented inequality amidst plenty', achieved at a collective cost of the civilisation, argues a senior economist who further points out inadequacies of economics as a discipline. In his latest book 'Markets, Morals and Development', Professor Wahiduddin Mahmud has highlighted certain 'disconnect' between textbook economics and the real-life economic phenomena.
However, the methods developed for measuring human progress and prosperity, such as GDP (gross domestic product) growth, prove to have more utility among public officials and development activists alike. They speak of such development and policy jargons the way the postman in the Italian movie Il Postino told his fiancé that he had discussed an important thing like 'metaphor' used in a poem - Ode to a Naked Beauty - with the poet himself, Chilean Nobel laureate Pablo Neruda.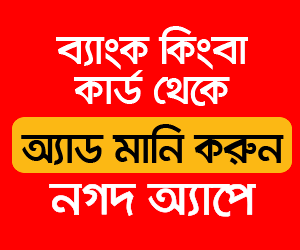 Political leadership and most analysts in the third world countries have failed to counteract what Dr Wahiduddin Mahmud has explained as 'knowledge in development policy analysis' that originates from the rich-country institutions, with the academics in the elite institutions there playing the agenda-setting and gatekeeping role.
Attempts were made to superimpose exotic ideas and models of development on often unmatchable ground realities. As an economist, he insists the economists need to allow more scope for ethical judgements in their choice of topics for inquiry.
He still has seen application of 'textbook market model to the actual functioning of markets in a whole range of institutional settings, from rural haats and bazaars to modern shopping malls'.
Also, in countries like Bangladesh, the market alone doesn't offer a panacea for all while the Soviet-styled nationalisation of industries resulted in a fiasco, thanks to bureaucratic ownership of state resources.
In 'less developed countries with poorly established democratic norms and accountability mechanisms', the economist thinks, an ideal state-market mix depends on the integrity and capacity of the governments in implementing policies aimed at improving the market outcomes.
How far an increase in public investment would bear fruits of people's welfare without adequate democratic rights required for 'public reasoning' in day-to-day affairs and governance, remains a serious question. It can't be expected either that corporate-bureaucratic capture of the state overriding scope and authority of people's representatives would lead to establishment of the commoners' right to benefit from value addition in productive activities.
In reference to economist Amartya Sen's dictum, Professor Wahiduddin Mahmud has noted in his book that economic development is not for making a country fit for democracy but to be achieved through democracy.
The decade of 1980s marked by General Ershad's dictatorial rule is considered a dark era of growth for the country.
In fact, Bangladesh's economic advancement was to a great extent coincided with the restoration of democracy in 1990-1991. "With Bangladesh looking increasingly like a one-party-dominated hybrid democracy, the question arises about how to avoid the vicious cycle of further erosion of democratic accountability mechanisms," writes Prof Mahmud.
Interestingly, he has observed, Bangladesh's institutional development has thus far lagged far behind its achievements in socio-economic progress. People pursue their dreams and accomplish jobs if and when they are not otherwise disturbed by the state authorities!
The reason why successive regimes in Bangladesh, democratic or otherwise, have felt the need for portraying for themselves a developmental public welfare stance has also been elucidated in the book. He has penned down: "Such a stance is needed for the legitimacy of a ruling regime in the eye of the general public, given the strong economic aspirations of the people that can be traced back to the struggle for independence."
The nation's pre-independence aspirations had also been reflected in the proclamation of independence made by the Mujibnagar government in April 1971, which promised 'equality, human dignity and social justice' for the citizens of the republic.