Media reports say Proshanto Kumar Halder, commonly known as PK Halder, who gained notoriety for defrauding some banks and financial companies of tens of billions of taka, has been arrested in India. An Indian law-enforcement agency that looks into financial crimes, the Directorate of Enforcement Department, or ED, is learnt to have nabbed PK Halder from Ashoknagar in Kolkata on Saturday. Coming after the news that the main schemers of the infamous 'Destiny Group, a fraudulent business outfit, have been awarded the punishment that was due by a Dhaka court, this is another piece of news about the government's efforts at holding perpetrators of financial crimes in Bangladesh to account.
Notably, the Indian law-enforcers acted in response to requests from Bangladesh government's Financial Intelligence Unit and the Anti-Corruption Commission. According to reports, the said PK Halder along with his accomplices made away with money worth 65 billion taka from the financial companies and banks he was in charge of. He personally misappropriated around 35 billion taka from the different financial institutions and banks he headed or owned and illegally transferred the money to locations outside the country.
As far as it could be gathered, this person first graduated as an engineer from the Bangladesh University of Engineering and Technology (BUET) and then obtained a Master's in Business Administration and then finished his education career as a certified Chartered Financial Analyst (CFA). But it is a pity that he ultimately ended up as an impostor, not as a reputed professional in the financial industry! By this choice he not only ruined his own future, but also led many of his fellow people among whom were his close family members up the garden path. Worse yet, through his devious means, he inflicted untold damage to the country's financial sector.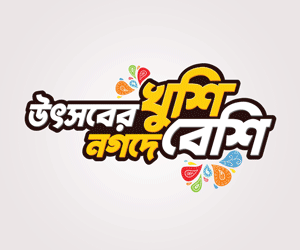 The alleged financial crimes he committed is indefensible. Because the hundreds of millions of dollars he embezzled were investors' money. The institutions he and his cohort so swindled lost public trust as a result. Two financial companies, Reliance Finance and NRB Global Bank, for instance, of which he served as Managing Director, had to change their names after his criminal records became public. For no financial company can survive in the market after losing public trust.
It is a case of stealing public money on a humongous scale. Hence is this personal story of the evil minds behind it. Even so, the fact remains that thieves are thieves wherever they are from or whatever educational qualifications or social standing they may have.
The kind of financial crime PK Halder and company is alleged to have committed is, however, not new. In recent years, the country's financial sector has witnessed a series of cases including the so-called Destiny Group which is reported to have robbed the common investors of Tk.400 billion. The money was collected in the name of what it called, 'Multi-Layered Marketing (MLM)' business. Similar such companies mushroomed in the country promising their depositors the moon and then one fine morning vanished into the blue. Tens of thousands of common investors went broke overnight. Though some of the kingpins of that fraudulent network have been sent to jail with fines, the ill-fated depositors do not know if ever they would get their money back.
The Hall Mark Group's case of siphoning off more than 35 billion taka from the then-Hotel Ruposhi Bangla branch of the Sonali Bank is an instance of looting a state-owned financial institution. Since the operators of that fake business group took that money as loan, there is no question that they succeeded in the misdeed with the help of some dishonest bank officials. In the final analysis, it is again the common depositors' money that was stolen.
The rise of so many PK Halder-like fraudsters in the financial sector is indeed intriguing. The government must bring the likes of PK Halder to justice. At the same time, it needs to find out the masterminds behind the creation of the PK Halders.