It is a bad piece of news, disappointing too.
Some 50 people were injured in a clash over the distribution of sacrificial animals' meat in Sylhet. Reports said that an expatriate donated 35 cows to a local madrasa for sacrificial purposes during Eid-ul Azha. The clash broke out between two villages over the sharing of sacrificial animal meat. Locals from both villages engaged in a two-hour-long clash with locally-made weapons, causing injuries to more than 50 people. Police finally arrived at the spot and brought the situation under control.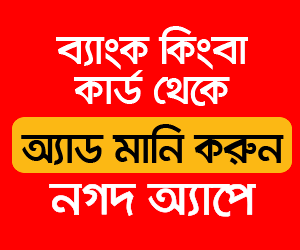 The unwanted incident reflects some ugly truths prevailing in society, in this country, to be more precise. It indicates that a section of the Muslims in the country has yet to realise the real meaning of Qurbani or the sacrifice entirely. Though they do not run short of knowledge regarding the religious command on sacrificing animals during Eid-ul Azha, the spirit of the sacrifice is not instilled in them adequately. Otherwise, how can two villagers clash with each other over the distribution of meats of the sacrificed animals? It is not a distribution of some relief or aid. It is Qurbani which ultimately means sacrificing the inner evils and beasts of human being, not the domesticated animals like cows and goats per se. That's why the numbers, sizes and prices of sacrificial animals are irrelevant spiritually during Qurbani.
Sharing and distributing meat of a large number of sacrificed animals itself, however, created a management problem. In Bangladesh, mismanagement in distributing goods or items is a regular phenomenon mainly due to indiscipline. Neither distributors nor receivers pay attention to maintaining discipline. As the crowd grows, chaos occurs during the distribution of food or anything in most cases. Distribution of meat of sacrificial animals is no exception in many areas in the country, although there is a clear religious guideline in this connection.
The greedy attitude of some people is also there only to make the thing complex. Be it relief materials, charitable donations or meat of sacrificial animals, a section of greedy people always try to grab undue shares depriving the needy ones. Moreover, they sometimes try to instigate quarrels and clashes.
Nevertheless, disciplined and systematic distribution of relief items, foods or meat of sacrificed animals is not an impossible task. Many individuals and organisations have done so over the years without disturbance or chaos. What is needed is to learn from them. Local leaders and social activists need to come ahead in this connection. Religious leaders like Imams of mosques also have an important role to play. Though many of them are used to guide the distribution of the meats of sacrificed animals upholding the spirit of sacrifice every year during religious sermons, more effort is needed to give people the lesson. Undermining the spirit of Qurbani under the influence of greed and wrong explanation is not acceptable at all.