'400 Days' is the latest novel of Chetan Bhagat, arguably the most famous author right now–writing in English in the Indian Subcontinent.
The book hasn't been out for long but has already become a bestseller in India, the home country of Mr Bhagat. It has also been quite popular in Bangladesh, where Chetan Bhagat continues to have a huge fan following, courtesy of the adaption of his previous novels into blockbuster Bollywood films.
The book is part of establishing Keshav Rajpurohit, a former IITian turned private detective into a cult figure.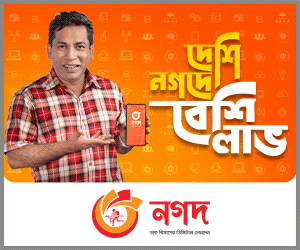 The previous two books of Chetan Bhagat namely 'The Girl in Room 105' and 'One Arranged Murder' both involved the same protagonist Keshav and his best friend Saurabh.
Despite this, the novel has an independent plot where Keshav is residing along with his parents and preparing for the Indian Police Service Examination when one day he is pursued by a woman in her early 30s named Alia, to look for her daughter who has been kidnapped.
The story moves around many different plots after that and Keshav, as expected, manages to rescue Siya, the daughter of Alia Arora.
The book is an absolute page-turner and it is impossible to put it down without going through the entire story.
The toxic family atmosphere of the joint families in the Indian subcontinent has perfectly been delineated in the book. With the typical 'Saas-Bahu' (Mother-in-law and daughter-in-law) tension being a dominant theme is one of the focal points in the book.
Chetan Bhagat, who has been constantly criticised for his books for being too cliche and bollywood-esque, seems to have diverted a bit from his usual style as the book is more of a crime thriller than a gooey subcontinental romance, something Mr Bhagat is used to writing.
He has also tried to portray the diverse cultural landscape of India by having Punjabi, Malayali and Rajasthani cultural aspects being depicted by the characters. The changing political landscape of India has also been subtly criticised in this book, although the thing has not been made too obvious.
All in all, this can easily be termed as the most mature book written by Chetan Bhagat.
Despite having the typical Bollywood Masala elements and being a book that will hook any possible reader, the book has also done a very good job in criticising some of the persistent stereotypes of India.