Child Labour: The dark side of makeup industry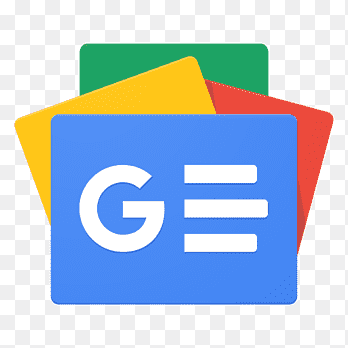 For all latest news, follow The Financial Express Google News channel.
Child labour in different industries across the world is common. However, one would not even think about presence of child labour in the makeup industry. Generally, any ethical issue in therewould relate to animal testing or unfamiliar ingredients. Therefore, it is shocking to know the use of child labour in this industry.
Children are involved in Mica mining. Mica, a mineral, is an ingredient that is widely used in makeup, automotive and electronics industries. Mica adds the sparkle in makeup.
A major chunk of the mica that enters the makeup industry comes from India- mainly from Bihar and Jharkhand. Madagascar is also one of the world's largest exporters of mica.
A trail of shimmery dust leads to the mica mines where kids as young as four years are seen to be working. An army of children can be seen pouring in and out of the makeshift mines.These children are covered in pretty dirt and are equipped with ice picks, hammers, and baskets. With the help of these tools these children collect the glittery mica from narrow mine shafts. It is easy for small children to enter the mines and their nimble fingers also act as an added advantage for sorting small pieces and shards of mica. None of the children have any clue where all the mica they collect goes. They just work in the mines as a means of survival. After collection, the mica is taken by the broker who sells it to an exporter and is responsible for giving it to manufacturers in China. From there the mica goes into both high-end as well as drugstore makeup.
A similar situation is also observed in Madagascar. In India, children engaged in mica mining receive 20-30 rupees a day which is equivalent to 29-43 cents. Adult and child miners in Madagascar are paid just 34p a kilo which is less than half of what is paid in India.
Mica mining is not only linked to illegal child labour but at the same time is depriving children of learning at school. Children working in mica mines are exposed to risks of death, respiratory problems, injury, aching muscles, back pain and open sores.Majority of the deaths of children are not reported. Despite knowing the dangers the children work in the mines as a means of survival. Family mining is also quite popular.
A number of initiatives have already been taken in order to eliminate the use of child labour in the makeup industry. In order to ensure a clean supply chain, Lush, a UK-based company, started using synthetic mica in their makeup products. L'Oréal ensures a transparent supply chain by sourcing mica from independently-verified, gated mines where there is no use of child labour.
Still, it is difficult to ensure transparency since mica is exported from illegal mines using the license of legal mines. Therefore, it is challenging to keep track of what happens between raw mining and purchase of mica. However, the solution is not an opaque supply chain and moving away from makeup products that use mica because this will further enhance poverty. The wayout lies in engaging with communities to ensure that profits derived from the work of mica miners are reinvested back into the community which can yield opportunities for the children of these communities.
In order to address this problem a number of brands have joined hands to form the Responsible Mica Initiative (RMI), a cross-industry "do tank" that was launched in 2017 with the aim of building a transparent and ethical supply chain by 2022. L'Oréal, Estée Lauder Companies, LVMH, Coty, Chanel, and Shiseido and other cosmetic conglomerates are part of this initiative. RMI is helping by providing schooling for children, access to healthcare for children and women, and taking initiatives to support villages so that they can expand their means of livelihoods beyond mica mining.
However, some companies prefer to substitute mica in their products by engaging with communities, so that profits from sales of their makeup are reinvested back into the community.
Despite lower profits, makeup companies need to take responsibility for adverse impacts in their supply chain. Governments and the global business community need to take action in order to put an end to child labour in the mines. In Madagascar, Terre des Hommes is focusing on providing safe childcare at the mine sites. UNICEF is helping by offering education to the children near mica mines in Madagascar, including at mica processing centres. In order to end child labour in mica mining, social development initiatives such as schooling facilities for children, along with provision of meals for family members can be a fruitful investment.
The minimum wages of mica miners need to be raised so that they can support their families and send their children to school. This will also help raise income levels of the local population and reduce poverty. The issue of child labour may also be addressed if the governments take initiatives to stimulate an increase in legal mining leases. Therefore, there is pressing need for elimination of child labour and it is the responsibility of brands, consumers and the governments to join hands and work together.
Sunera Saba Khan is a Research Economist at SANEM.