What do you really need to win a match in the game of cricket? Someone might be thinking of a few batsmen who can play long innings alongside bowlers who can restrict the batting side and are capable of taking wickets.
Well, the modern era is not fixed with an orthodox formation; rather it has introduced us to innovative tactics. Having all-rounders in the team is now a dominant thought compared to having just orthodox batsmen or bowlers. Some even say that cricket will be played by 11 all-rounders in the future!
All-rounders are always an asset to the team. A cricketer who can bat at a crisis moment or bowl a full quota of 10 overs always brings an advantage to the team.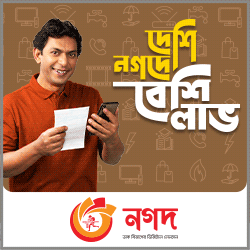 However, being an all-rounder is not that easy. Pace bowling all-rounders always have a high risk of getting injured. Angelo Mathews may be the best example of it who had to give up bowling due to regular injuries. Again, we have seen so many cricketers started their careers as all-rounders, but weren't able to continue both the bowling and batting.
The latest example is Steven Smith who started off as a mediocre bowling all-rounder, only to turn into one of the best batsmen of the modern era. Shoaib Malik can also be an example whose long illustrious career didn't allow him to continue both with bowling and batting forever.
However, in recent times, there's a term which is seen to be used very often - handy all-rounders. They are neither specialist batsmen, nor world-class bowlers, but they contribute to the team in all departments- batting, bowling, and fielding.
Among the cricketing nations, New Zealand have got some perfect handy all-rounders. Jimmy Neesham and Collin De Grandhomme both have done tremendously well in the last few years. Both are big hitters while Grandhomme is quite economical in bowling and Neesham is a wicket taker.
If we go back in time, Chris Harris and Nathan Astle were always feasible in this role. Then Scott Styris and James Franklin served for quite a long time in the last decade for New Zealand. We can also remember Grant Elliot for his match-winning performance against South Africa in World Cup 2015 semi-finals.
On the other hand, West Indies have a bunch of T20 specialist pace bowling all-rounders. They also play a crucial role for teams of the franchise leagues. Andre Russell, Dwayne Bravo, Kieron Pollard, Braithwaite, Jason Holder - all these names are capable of taking the game away singlehandedly.
Most of the handy all-rounders bats at no 5, 6, or 7th position, where a traditional batsman may need to play a few overs to become set. However, putting a specialist batsman in no 6 is not a wise decision. An efficient batter, who can play cameos with hard-hitting capabilities, may bring a change of momentum.
Handy all-rounders may not complete the full quota of bowling. When regular bowlers are doing their jobs fine, these all-rounders can contribute 5/6 overs. However, they shoulder the responsibility when regular bowlers don't get going well or get injured during the play.
Well, players after starting off as an average all-rounder i.e. a handy one who can contribute, turn into a world-class all-rounder in some cases. Ravindra Jadeja may be the best example of it. Even a few years ago, he was at best called an excellent fielder. As of now, any team in the world would like to have an all-rounder like him.
The English side have some promising bowling-all-rounders like Chris Woakes and Sam Curran who have played a couple of extraordinary innings down the order as well.
When we turn our eyes to Bangladesh, we can find an abundance of the likes we have talked about above. Nasir Hossain, Mosaddek Hossain, Saif Uddin, Ziaur Rahman- all started their careers on a high note but couldn't do justice to their talent. Even Mehedy Hasan Miraj, who promised to be a handy player with both bat and bowl, is apparently turning into a specialist bowler.
Clearly, the picture is not very encouraging for Bangladesh when we talk about handy all-rounders among other cricket-playing nations. As modern-day cricket has evolved and high-scoring matches are becoming regular, Bangladesh have to hunt for such all-rounders who can contribute fiercely with the bat and bowl.
The writer is currently studying International Relations at Jahangirnagar University
[email protected]