Muslin is a historical fabric with high potential. According to statistics, the loom industry demonstrated a consistent growth from 1946 to 1990, then it showed a decline. The two prominent historical pieces of cloth are Muslin and Jamdani. Muslin was produced during pre-colonial times and was extremely valued in the Mughal court. Furthermore, it was imported by Europe and was regarded as a luxurious piece of fabric for much of the 17th and 18th centuries. However, the British colonial rulers hindered the growth of the hand woven muslin to replace with machine-spun British textiles.
Now Bangladesh has applied for the geographical indication (GI) of muslin, a designation that would protect it as a unique product of the country. Although this is an immense stride on behalf of the government towards the revival of the muslin, it is not sufficient to bring this cultural artifact in the limelight.
As Bangladesh is approaching the least developed country (LDC) graduation, it has become even more crucial to dig deeper into the roots and rediscover its strengths that can be capitalised on for a smooth transition. One way is to rebrand and reposition the prestigious handloom muslin in the global high value apparel scene. In order for this to happen, heritage branding has become as relevant as ever.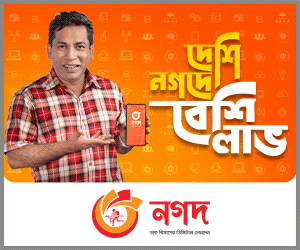 Tangail is greatly known for its historical context of the loom industry. However, traditional handloom mechanisms are on the verge of extinction, taken over by power loom. In an interview with Palash, one of the weavers in the Pathrail union, famous for Tangail sarees, mentioned, "Despite being a profession passed down the family line for generations, handloom weaving is a less profitable occupation for us. Furthermore, there is a lack of political willingness and governmental funding to preserve the heritage."
Reviving the wonders of muslin has been on the government's agenda for a while. However, it is crucial that a broader vision of going global is a priority as well. Aarong, despite being a leading Bengali ethnic wear business for over 20 years, has set a precedent in the local context but lacks an aggressive strategy of positioning itself globally.
Both the leading international clothing lines and the manufacturing firms in Bangladesh have developed a symbiotic relationship, where both parties have gotten accustomed to each other in the sense that they are comfortable associating the unique selling proposition (USP) of Bangladeshi textile industry to cheap labour. With the upcoming LDC graduation, it is essential to acknowledge that repositioning the traditional muslin fabric will be difficult with this USP because Bangladesh has been adding value in terms of low cost and high product quality, whereas muslin is a fabric that is prestigious in both respects. The reason behind this is that the productivity level of human beings is undoubtedly lower than that of technology-a reality that applies to the handloom industry too, where intensive human contribution is required.
Keeping all these factors into consideration, the handloom muslin fabric should be branded and positioned globally by targeting a niche market, which can not only afford the high value apparel but also appreciate human touch, culture, history and humanity. The differentiating factor here would be accepting the difference between powerloom and handloom.
Heritage branding has multiple facets and it is not as simple as it seems. Manish Arora, the Indian world celebrated designer, established his fashion brand by registering it as a UK business and partnered with reputed multinational corporations to gain access to global resources, markets. It was done to avoid the country of origin bias and alleviate the negative perception of place of manufacturing by portraying itself as a global corporation with native origins, which is essential for promoting in nascent markets such as Australia and South America that do not associate the South Asian countries in respect of fashion wear. This has been a proven technique that the handloom entities in Bangladesh can adopt alongside perfecting the art of storytelling of the muslin brand. The history of the prestigious "woven air" fabric, the struggle of the artisans, geography-centric heritage, the meticulous techniques adopted in weaving- all constitute an all-encompassing story towards branding the Dhaka muslin in the international fashion scene.
Additionally, it is also imperative to disseminate the message that the handloom sector is equally celebrated by the country of origin. One way to do this is tying it with tourism with heritage in geographies specialised in the manufacture of muslin, establishing "handloom museums'' in Narsingdi, Cumilla, Manikganj, Tangail and so on -- basically, in handloom hubs, thus reaffirming the prestige of this craft by using the powerful art of storytelling. National branding is an emotive tool that has been effective for Peru -- the country that used creative campaigns showing its government integral to the promotions, showcased historical narratives to tourist spots as a means of demonstrating an experientially rich cultural tourism. PromPerú, the official tourism board for Peru, was successful in eliminating any negative connotations associated with the country in the global eye-- something Bangladesh can learn from to reinvigorate its heritage textiles.
Nowshin Noor Aysharzo, founder of Drape-o-Canvas, a platform that sells hand-painted muslin sarees and dupattas, said, "In this 21st century, Muslin can again establish a very significant place in the global market by creating fusions in this fabric, and utilising it for various modern purposes. The Western world is very enthusiastic about using traditional materials, and Muslin by catering this demand can create a new position in the global arena."
Shanjida Hossain is a final year student of BBA programme at the Institute of Business Administration (IBA), University of Dhaka.