Saying \'no\' to social networking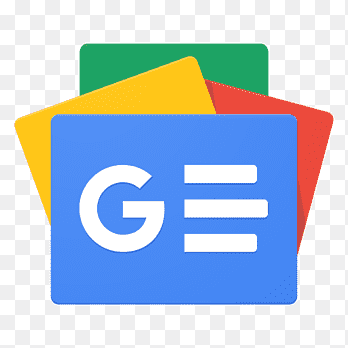 For all latest news, follow The Financial Express Google News channel.
Like many, this scribe too got confused by the rather obscure heading of the op-ed piece 'Sorry for trying to save lives' by State Minister for Posts and Telecommunication, Tarana Halim that figured prominently on the dailies the other day. It did sound intriguing that the minister felt sorry for an act she should be proud of, for all the good reasons -- if it were to be so. The initial impression one gets from her choice of words is that of an 'apology', sarcastically though, to those who could not, but were up for taking people's lives after the announcement of court verdicts against two top war criminals and their execution that followed. But she cannot at the same time hold back the feeling of self-righteousness while she writes, "One has to stand in the dock for trying to save people's lives."
There is a tinge of oversensitivity in the way the state minister crafted her heading. In simple terms, it goes to deal a blow to those she thought were plotting to destabilise the country through subversive acts by using the social media, in particular, the Facebook. Their schemes, she claims, were put to naught by closing down Facebook in the country. On a previous occasion, the state minister had said that this segment of the social media would remain shut in Bangladesh as long as it was deemed a threat. The government, it may be recalled, closed down the social networking site Facebook, its messenger app, Viber, WhatsApp and several other communication apps citing security reasons immediately after the execution.
In her op-ed, the state minister raises a few examples about how in the past social media was misused by spreading wild rumours meant to demean the government and cause unease in society. She mentions-- and aptly indeed -- the incidents of the destruction of Buddhist monasteries at Ramu, the 'sighting' of the face of a condemned war criminal on the moon. "We have forgotten all", she laments.
True, forgetfulness is part of our collective, albeit political culture. No one bothers to recall things from the past, and if at all, doesn't give them a damn, believing that the past is not going to repeat in the same fashion if effective deterrence is in place. Is the shutting down of the Facebook a strong enough deterrent to prevail upon wicked schemes - orchestrated by individuals or organised groups as part of a sinister crime syndicate?
It's not easy to put a straight 'yes' or 'no'. For, although there is logic in what the state minister has argued about, calling the social media the root of all evil is over-simplistic. There may be instances in countries where social media was blocked, internet connections snapped as a recourse to maintaining social and national safety. But how long can such practices last?
Recognising these as remedies can suffice only up to a very limited, if not twisted level - by having them shut down. In the age of technology, Facebook is no more than a single segment of the vast, overwhelming surge of emerging devices to promote people-to-people contact across the globe. Skirting around technology is no remedy, even for the short term.
There are problems faced by even the advanced countries caused by messages, pictures, even cartoons posted on the social networking sites. These sites are no more innocuous as they used to be years ago. In the beginning, social networks were just a new way of socialising among friends and business people. In the last few years, some people have begun using these networks for other purposes - igniting religious fundamentalism, sectarian violence, even selling narcotics.
These are the evils that get along with many useful activities which have rendered the networking sites popular and also made them great facilitators in many social, educational, economic and commercial activities. As Professor Zafar Iqbal, while talking to an online newspaper, said, "Many jobs are done through Facebook. Many run their business. Teachers use it to teach students…. The government should specifically say when it will lift the bar on Facebook." Mobile-phone and International Internet Gateway (IIG) operators have said that data usage dropped in Bangladesh by 30 per cent due to the closure.
The key issue is about tackling the problem which one cannot hope to do overnight. Cyber crime has to be fought with sufficiently advanced cyber knowledge and well-honed strategies. It's a worrisome affair throughout the globe. Subversive acts cannot be prevented by limiting the internet or social networking technology. In the advanced countries there is research going on to explore more and more of the 'dark web', to work on the misuse of the networking sites, to form cyber cops to patrol the net when there are chances of criminal activities. There is thus hardly any scope for respite or contentment given that there has not been - mercifully -- any untoward incident in the country in the past week.