Whenever there is a report on an issue of Bangladesh's domestic affairs in the international media that sounds unpleasant, the policymakers say certain misperceptions have been created about the country and its system. Some reports really affect the national interest while the authorities apparently don't know how to tackle such 'propaganda'.
A section of marketing experts nowadays suggest right branding of the country through their 'magic touch' whereas the authorities tend to believe the outside world would know the country the way they would love to. Yes, like a man a country is also called by its name but its achievements and national power matter in determining its stature.
Those who believe in artificial image building may not recognise the fact that from the country to its products, from its people to natural gifts, and from its traditions to resilience - nothing is invisible in the age of globalisation.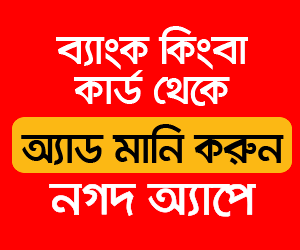 They can't ask foreigners why the country of 170 million population is dubbed a small state. Or, why can't 100 special economic zones (SEZs) attract billions of foreign direct investment (FDI) every year despite Bangladesh's demographic and density dividend and the country's proximity with the global factory and growth centre in Asia? Or, why don't millions arrive in this country for taking education and healthcare services and tourism purposes?
In the meantime, Bangladesh has been a source of global supply chains of a number of items - readymade garments, medicines, leather and jute products, frozen foods, ceramic items, shipbuilding, and bicycles. Question remains as to how far it has been recognised globally for whatever are made in Bangladesh for the external market. Dhaka has not either conducted any study to see how the country is perceived around the world.
Bangladesh rather struggles to secure recognition of its brands and traditional items, both natural and man-made. We are perhaps yet to do adequate homework for promoting 'We are what we are and what we do' - the civilizational and cultural aspects of the branding of a nation. We fail to understand that image building process cannot be isolated from the reality of life.
Externally, it all started with unfortunate imaging of a country of floods and cyclones, notorious description of a 'basket case', 'test case of development', 'Bangladesh paradox', and attempts to call brand it a failed state.
At times, Dhaka's foreign policy of siding with one camp against another global or a regional actor as well as the internal strife and lack of policy harmony had given confusing impressions about the country abroad.
Authorities couldn't take advantage of some smaller attainments and soft powers to uphold a positive image of the country. Microcredit is one which Dhaka could have marketed worldwide as a Bangladesh model for its replication elsewhere. Artisanship can be another strength and it could have been promoted for higher prodiction and external trading.
Does the world properly know Bangladesh's uncommon features? It's a unique delta in the downsteam of the Himalayas and a country criss-crossed with 230 rivers and their tributaries and distributaries.
What might be a cliché story to us may not be known to many people around the world. It's been blessed with wonderful beaches in Cox's Bazar and Kuakata, hilly terrain, several hundred archaeological sites and of course the world's largest mangrove forest the Sundarbans with Royal Bengal tigers and dotted deer.
We ourselves may not be fully aware of our social capital. Even if there is no social understanding of our branding, a vibrant society with strong family bonding like ours can give a message to the global community - some economically advanced nations, too, have something to learn from a country which they tagged as under-developed and are watching its economic graduation to the middle income country.
Also, Bangladesh has not been always projected accurately in the international arena. On our part, we have not been able to correctly assess and accurately target the country's branding internationally.
Branding of a country like ours should include its people's potential and national aspirations so that future generations can find that their forefathers have introduced their motherland to the world before their birth.