Trump puts Republican Party in a soup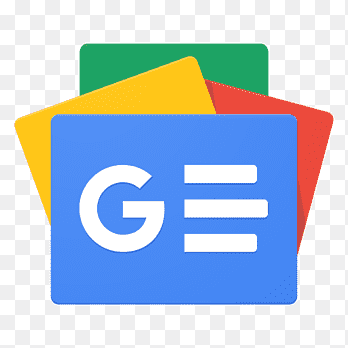 For all latest news, follow The Financial Express Google News channel.
Since this writer has been observing presidential and congressional elections in the United States including his direct participation in election campaigns, he never came across the present trend of blaming another candidate by name by another. Republican nominee Donald Trump, who never held any position in any US administration, has continuing calling the Democratic presidential nominee as 'crook' or 'totally unbalanced'. On the other hand, Democratic nominee Hillary Clinton has had the privilege to serve as a Senator from New York city and as Secretary of State under President Barack Obama from 2009 to 2012. Donald Trump has even been labelled a 'narcissist' by Republicans themselves.
Danger is looming ahead of the Republican Party in the US as 13 per cent of women of the Republican Party dropped out since primary election in favour of Trump, according to a survey conducted by the New York Times while the Washington Post's poll suggests 77 per cent women, 89 per cent Hispanic and 94 per cent African-Americans would not vote for Trump. Women constitute an electoral cornerstone of the Republican Party. The New York Times said, in a 'striking series of defections, high-profile Republican women are abandoning decades of party loyalty and vowing to oppose Donald Trump calling him emotionally unfit for the presidency and a menace to national security.' Republican Senator Susan Collins is one such woman who cited three reasons to refuse supporting him. Three main reasons are Trump's mocking of a reporter's physical disability, his repeated insistence that Gonzalo Curiel, a federal judge--- born and raised in Indiana---could not rule fairly in a case involving Trump University and his attacks against parents of slain army captain Humayun Khan.
On top of this survey, 50 former Republican foreign policy and security officials, in a joint letter, opposed candidacy of Trump saying, "He would be the most reckless President in American history. Trump lacks the character, values, and experience to be President of the United States". Signatories to the letter included former CIA and National Security Agency Director, former Director of National Intelligence and Deputy Secretary of State, two former Homeland Security Secretaries and former World Bank President, etc. Only high-profile foreign policy expert Dr Henry Kissinger and James Baker did not sign the letter. The idea of writing this letter was discussed by the Republican security officials but gained momentum when Trump called on Russia to share Hillary Clinton's missing but hacked e-mails.
Another comment against Hillary Clinton by Donald Trump that "she wants to abolish the Second Amendment if she picks her judges, although the Amendment people, may be there, I do not know, but I tell you what, that will be a horrible day" has caused a hue and cry in Democratic platform. Democrat Senator Chris Murphy, who has championed the cause of gun control since Sandy Hook mass shooting in his state, called Trump's remarks 'disgusting and embarrassing' and Bernice A King, daughter of Rev.Dr.Martin Luther King, Sr, called his words 'distasteful, disturbing and dangerous' while Republican Speaker Paul Ryan, who has had tense relations with Trump, said, remarks sounded 'like a joke gone bad.'
Rupert Murdoch's the New York Post, which endorsed Trump, seems to be 'souring' on the Republican nominee while New-York based the Daily News, fourth most widely-circulated newspaper in the United States, called him a 'clown' who has killed the Republican Party. The newspaper drew red line when Trump commented in North Carolina on August 9 that may be Second Amendment people can stop Hillary Clinton naming Supreme Court judges. The Donald Trump campaign, however, gave different interpretation by saying he asked people concerned with gun rights to vote unitedly against Hillary Clinton while most elected representatives of the Republican Party seem to share this interpretation. On the other hand, daughter of Ronald Reagan, Patti Davis, is disturbed by the remarks of Trump about gun owners and Hillary Clinton. "I am a daughter of a man who was shot by someone who got his inspiration from a movie, someone who believed if he killed the President, the actress from that movie would notice him". Words, therefore, matter, the daughter of Ronald Reagan said. Added to this episode, Brent Scowcroft, former Security Adviser to Republican President George H. W.Bush, will back Democratic nominee Hillary Clinton, not Donald Trump.
Neither Trump nor Hillary can do anything to bring changes in the US Constitution. Article Five of the Constitution spells out the long-drawn procedure to bring any amendment to the Constitution.
Possibly feeling the pulse of voters in the US, Trump is forecasting that vote would be rigged in several states in view of the fact that federal courts have tossed out Republican-designed voting restrictions in a number of potentially decisive swing states. The 4th US Circuit Court of Appeals unanimously struck down North Carolina's 2013 Voter ID Bill, saying it discriminated against African-American voters
'with almost surgical precision' in an effort to tilt in favour of the Republican candidate. According to the Washington Post, Republican state lawmakers have been 'devising an array of voting measures whose burdens fall disproportionately on Black, Hispanic and young voters". In North Dakota, a federal judge ruled to block voter ID law describing it as unfair to Native Americans. Similarly, federal and state courts blocked voting restrictions in Wisconsin, Kansas and Texas as well. Donald Trump's apprehension of vote rigging has no justification as columnist Christopher Ingraham in the Washington Post said," One study found a mere 31 cases of voter impersonation among more than one billion votes cast in the United States since 2000".
There is an interesting picture evolving around Trump which is related to a group of conservative personalities from the Republican Party calling on the Chairman of Republican National Committee to host a special meeting of the party where Trump should be replaced because he is a 'disaster candidate'. The procedure of holding a special meeting is little cumbersome. Although officials of the Republican National Committee admit that there is a deep frustration with Trump in the party, but holding of a special meeting of the party is too late. Possibility of repeating results of presidential election of Republican Bob Dole, majority leader of the Senate, in 1996 against Bill Clinton, President of the Democratic Party for second term. The same officials including Trump's campaign manager Paul Manafort had worked for Senator Bob Dole in 1996. Dole's personal Assistant Michael Glassner also worked for Trump for some time.
Donald Trump's rhetoric like ban on entry of Muslims in the US, building a wall along the US-Mexican border and calling Barrack Obama the founder of ISIS have interrupted at interval his chaotic race.
People around the world are now curious to see which way the wind would blow in the presidential race in November this year to occupy the White House, bastion of power in the US, by January of 2017.
The writer is a retired diplomat from Bangladesh.