So long we have heard of recycling plastic waste to make low-end products. This, in other words, means making products similar to the original plastic products before those were trashed, such as bottles, poly bags etc. Now, with technology doing the wonders, recycling is on the way to make products like yarns for fabrics. A spectacular development, as reported recently in the media, this move if pursued efficiently looks like a huge landmark in recycling technology. More so, it is the likely prospect of producing value-added products that inspires hope despite the well known havoc caused by plastic waste of all sorts.
Plastic waste, needless to say, has wrought havoc all over the world threatening life and livelihood of people by way of precipitating serious environmental degradation-- not all of which are simple and easily visible. In the developed West, management of plastic waste is a continuously evolving process, and many of those countries are in a position to curb the damage fairly well through various recycling methods with technology as their key aid.
In our case, the situation of plastic waste recycling is a grim reflection of severe environmental hazards posed by the plastic industry on the one hand and by the general masses on the other. Although the government is providing tax exemption for recycling, and reduced bank loans are also being availed of by some enterprises for the purpose, recycling is appallingly low. A study conducted in this regard sometime ago says that only a small volume of the plastic waste meant for recycling is actually recycled leaving the bulk of the harmful stuff to cause environmental degradation, soil erosion, water logging and so on. The study, however, mentions that with the facilities and technology currently available in the country, 50 per cent of the waste material could be recycled, if properly made use of.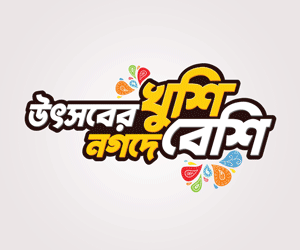 Findings of the aforementioned study conducted by a private research body, Waste Concern, reveals that as much as 72 per cent of the plastic waste are not recycled. The study further mentions that this high volume of waste, not properly disposed of or recycled, deprives the country of substantial earnings which could be to the tune of Tk 61.50 billion annually. The yearly production of the country's plastic factories, from well over 5,000 units, is approximately 4.0 million tonnes, of which more than 1.0 million tonne turns into waste. But the volume of waste recycled, according to the study, is only around 28 per cent.
This, no doubt, is the flip side of the prospects of the plastic sector that explains the fact that efficient waste management is integral to exploiting the prospects of plastic manufacturing. It is this urgency that prompted speakers at a recently held webinar to stress upon collaborative efforts of the government and the private sector towards working on an effective waste recycling and management policy. This, experts believe, is the key to flourishing the prospects of the country's plastic industry. While improvements in infrastructure, product development are integral to the growth of the industry to desired levels, waste management and recycling are some of the critical areas in need of urgent attention. It has been found that of all kinds of waste accumulated on a daily basis in the country, the share of plastic is more than 60 per cent. However, doing away with the waste is relatively easier compared with that from other sources due to the user-friendly recycling technology. But in the absence of systematic methods of collecting the waste and recycling facilities, the bulk of the waste is left to pollute the environment.
One of the key benefits that most countries derive from recycled plastic waste is a substantial saving on procuring raw materials and increased earnings from recycled products. Findings of the aforementioned study say that if the waste of plastic factories in and around Dhaka alone is recycled with appropriate technology, 75 per cent of the waste could be tuned into fresh products, which would amount to saving around Tk 7.0 billion in foreign exchange. This indeed explains that recycling and growth of the country's plastic sector are mutually inclusive and reinforcing.
It is in this context that recycling plastic waste to make yarn for fabric is not only an exemplary move in better waste management but more importantly, in producing value-added products. The yarns from plastic waste can be used to make garment items such as outerwear, padding and quilting. It has been gathered from reports quoting Bangladesh Textile Mills Association (BTMA) that a number of local companies have set up plants to make flakes from trashed plastic bottles to produce recycled yarns and fabrics. The move is potentially attractive for many more investors, especially garment manufacturers and exporters, as there is reportedly an increasing global demand for fabrics made out of a mix of cotton and yarn from discarded plastic products, particularly bottles. Observers hold that although this is a new phenomenon in waste management as well as in the making of value-added products, Bangladesh can ride high given its comparative advantage over most countries that are either producing the stuff or are mulling to do so. The government's support is indeed crucial at this nascent stage.