Bangladesh convened the World Peace Conference-2021 in Dhaka on 4 and 5 December. It was attended by diplomatic representatives from many countries, from international civil society members as well as the media.
In her speech delivered to the audience during the concluding session on December 5, Prime Minister Sheikh Hasina recalled Article 25 crafted by Bangabandhu in the Bangladesh Constitution within nine months of our independence. In this regard she drew the attention of those who were attending the meeting that within the paradigm of foreign policy Bangladesh was urged to promote international peace, security and solidarity. She also recalled Bangabandhu's comment made during his acceptance of the Julio Curie medal on May 23, 1973-- "I have always been with the oppressed, the exploited, the peace-loving and freedom-loving people in any part of the world. We want peace to reign in every part of the globe." In this context she also reiterated that "at this critical juncture in the world, I urge the people to use their resources to achieve universal sustainable development without spending resources on armed races.' She also underlined the need for universal commitment to universal peace.
One has to admit that such thoughts invoked during the Conference were correct and relevant, particularly at a time when the entire world is being ravaged by the Corona Pandemic and its mutant varieties, which have resulted in millions of global deaths and many times that figure in terms of the affected population. Over the last 21 months we have also seen how the paucity of suitable vaccines and health care facilities has affected hundreds of million people in different parts of the world. We have read reports and also seen how the Pandemic has affected the socio-economic and educational matrix in Asia, Latin America and Africa and stirred violence in different sub-regions of the world.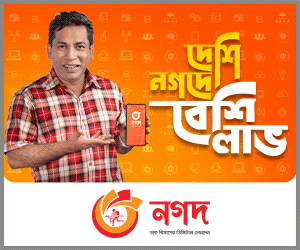 There has also been a massive impact in terms of destruction because of climate change for vulnerable populations in different parts of the world.
Consequently, it has been a matter of great disappointment to have been informed in the beginning of December of how narrow self interest has led many countries to focus more on expenditure within the global arms industry rather than in assisting international institutions amid worldwide pandemic devastation. We must not overlook the fact that the deadly virus has ravaged hundreds and thousands of businesses and industries resulting either in losses, closures or bankruptcies. Growth of induced poverty has cast a long shadow on sectors associated with healthcare, production of vaccines and achieving sustainable development goals that are expected to reduce fear and anxiety, promote peace and constructive engagement.
It is within such a dynamic that the new report released by the Stockholm International Peace Research Institute (SIPRI) in December has gained international attention. Apparently, one of the few industries that has survived and prospered in 2020 has been the multi-billion-US Dollar global arms industry led by the United States.
Apparently, sales of arms and military services by the industry's 100 largest companies have totaled an incredible US Dollar 531 billion in 2020-an increase of 1.3 per cent in real terms compared with the previous year. The arms sales of these companies in 2020 were 17 per cent higher than in 2015-the first year for which SIPRI included data on Chinese firms. This marked the sixth consecutive year of growth in arms sales by the Top 100. Interestingly, arms sales have increased within the global economy despite being badly affected by the contraction by 3.1 per cent during the first year of the pandemic.
According to SIPRI, the United States has again hosted the highest number of companies ranked in the Top 100. Together, the arms sales of the 41 US companies amounted to US Dollar 285 billion-an increase of 1.9 per cent compared with 2019-and accounted for 54 per cent of the Top 100's total arms sales. Some analysts in this context have also observed that the top five companies in the ranking have all been based in the US since 2018.
Meanwhile, even as the more deadly Omicron virus has been threatening another lockdown, the media has reported in the recent past of several massive arms deals that have been agreed to by some countries who otherwise have suitably refrained from actively coming forward to engage in overcoming the challenges created by the pandemic and also the impact of climate change.
On December 3 there was a report of a multibillion-Euro French deal to sell fighter planes and combat helicopters to the United Arab Emirates (UAE), "aiming to boost military cooperation with its top ally in the Persian Gulf amid their shared concerns about Iran". It has been revealed that the UAE has agreed to buy 80 upgraded Rafale warplanes in a deal the French Defense Ministry has said is worth a massive 16 billion Euros and represents the largest-ever French weapons contract for export. France has also announced a deal with the UAE to sell 12 Airbus-built combat helicopters. This is being viewed by analysts as a shot in the arm for France's defense industry after the collapse of their US Dollar 66 billion contract reached earlier with Australia for that country to purchase 12 French submarines that has ultimately gone to the U.S.A.
Professor Dr. Natalie Goldring of Duke University has in this regard mentioned that the SIPRI data has demonstrated once again that the military-industrial complex is severely disconnected from real world needs. Dr. Goldring, who is also the Acronym Institute for Disarmament Diplomacy's UN representative for conventional weapons and arms trade issues has correctly underlined that "this disengagement between economic realities and the global arms trade is profoundly disturbing. Every Dollar that is spent on arms sales is a Dollar that isn't available for responding to the Covid pandemic and meeting basic human needs such as food, clothing, and housing."
This approach according to Dr. Goldring needs not only to be reviewed carefully by the current Biden Administration but also by "other arms suppliers who have an opportunity to learn from the Covid pandemic, reevaluate priorities, and reallocate resources to human needs.".
It seems that Norman Solomon, Executive Director, Institute for Public Accuracy has also stated that the insatiable appetite of weapons dealers for overstuffed profits has continued to result on the one hand with financial killings. On the other hand it is leading to the killing of many people around the world - directly with guns and bombs and indirectly by siphoning off desperately needed resources for human survival. This, according to him, is creating pain due to lethal shortages of everything from medicine, potable water and minimal food supplies to housing and health education. As a result , multitudes of people are suffering and dying while powerful governments are enthusiastically promoting the institutionalized greed of weapons industries.
As a result of such a scenario, strategic analysts associated in preparing the SIPRI report have remarked that the synergy between governmental power and corporate military enterprises has mutated into a global toxin that only has a downward spiral towards homicide.
It also needs to be noted that the combined arms sales of the five Chinese companies, included in the Top 100, amounted to an estimated US Dollar 66.8 billion in 2020, 1.5 per cent more than in 2019. Chinese firms accounted for 13 per cent of total Top 100 arms sales in 2020, behind US companies and ahead of companies from the United Kingdom, which made up the third largest share. Dr Nan Tian, SIPRI Senior Researcher has revealed that in recent years, Chinese arms companies have benefited from the country's involvement in emerging technologies, military modernization programmes, its advanced military technology and focus on military-civil fusion.
In all probability, such an emerging scenario from China has caused New Delhi and Moscow sign a host of defence and also trade deals when Russian President Putin visited New Delhi on 6 December. This came about at a time when India has been drawing closer to the US - an adversary of Russia.
The meeting between Modi and Putin came hours after the defense and foreign ministers of the two countries held a strategic dialogue to discuss reinforcing ties between India and Russia. The two countries then signed a slew of bilateral defense agreements, including India's procurement of more than 600,000 assault rifles from Russia. India's Ministry of Defense has termed it as a "landmark" moment whereby there would now be replacement of a locally made rifle with a modern weapon, ending the "long quest" for its army's needs. India will also start receiving S-400 missiles from Russia (to build up its long-range S-400 ground-to-air missile defense system against China) from this month because of a US Dollar 5.5 billion deal.
However some observers have noted that the supply of S-400 systems has been a result of a deal signed between Russia and India in 2018 but could put the latter at risk of sanctions by the United States, which has warned the New Delhi government various times over the deal. Strategists are now noting that India could face a range of financial sanctions from the US under the Countering America's Adversaries through Sanctions Act (CAATSA), which names Russia as an adversary for its actions against Ukraine, interference in the US 2016 elections and support to Syria. It may be recalled that last year the United States imposed sanctions on NATO ally Turkey for acquiring Russian S-400 missiles. Washington also excluded Turkey from an F-35 stealth fighter jet programme, the most advanced aircraft in the US arsenal, used by NATO members and other US allies.
One has to wait and see what happens now between India and the USA within the complex matrix of regional dynamics.
However these factors still underline the fact that regional and sub-regional peace and stability in this digitalised world is better achieved through constructive engagement, regular exchange of views to resolve emerging problems and cooperation rather than investment in weapons.

Muhammad Zamir, a former Ambassador, is an analyst specialised in foreign affairs, right to information and good governance.