Amidst all the doom and gloom associated with the Covid pandemic, some good news - at least on the economic front -- has started to emerge. While both the IMF and OECD have forecast a strong rebound of the global economy this year, the US economy has attained a robust recovery in the first quarter of the year. The US labour market also performed well in May, shrugging off the lackluster performance in April.
Developing economies, at least those who are strongly linked to the developed ones can perhaps expect to ride on the tide and get out of the rut seen in 2020. For example, GDP growth of 8.4 per cent and 6.5 per cent are forecast for China and Vietnam respectively in 2021. Bangladesh also has its share of good news; for the second successive pandemic affected year, GDP growth has exceeded 5 per cent (6.1 per cent in 2020-21).
DANGERS MAY BE LURKING BEHIND GOOD NEWS: Do the good news mentioned above imply that the adverse effects of the covid pandemic are behind us and we can now look forward to a return to the normal growth path? The answer, unfortunately, is not so straightforward. Alongside the projections presented in their April 2021 update of the World Economic Outlook, the IMF warns of "scarring effects", i.e., longer term damages that various economies may suffer from. Is the economy of Bangladesh likely to face this danger?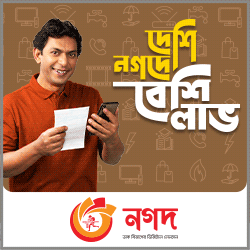 KEY LONG-TERM TRENDS BROKEN: To start with, one may note that a few important trends got broken in the wake of the pandemic. First, GDP growth itself: 2019-20 was the first year after 2012-13 when the rising trend was disrupted.
Second, and an important point from the point of view of sectors that drive growth is the performance of manufacturing. After registering continuous and healthy growth for three years, growth of output in the sector in 2018-19 was nearly twice that of GDP. And it looked as if the sector would start playing a role similar to that in successful countries like the Republic of Korea and Malaysia. Unfortunately, that trend has been broken.
Third, within manufacturing, the major industry - the ready-made garment industry started experiencing decline in export growth even before the pandemic hit. Despite some recovery since March this year, total export during 2020-21 is almost certainly going to be lower than that of 2018-19 (the last normal year). Moreover, growth of over 8 per cent will be required if the level of exports of 2018-19 is to be achieved in 2021-22. If one compares this with the average export growth of 6 per cent from the industry during 2014-15 to 2018-19, one can see the longer-term challenge that lies ahead.
Fourth, after several decades, the trend of decline in the incidence of poverty appears to have been broken. Although there is no official data on the incidence of poverty for 2019-20, estimates made and small-scale surveys conducted by various research organisations indicate that a large number of people from above the poverty line have slipped below the threshold. One may of course take the view that this kind of relapse is of a transient nature, and an economy returns to pre-crisis trends when recovery starts. But experience with previous economic crises in various developing countries (e.g., in South-East Asia) indicates that return to pre-crisis paths is not always automatic.
Fifth, just about the time when signs of the beginning of the end of surplus labour in agriculture had started to appear, the trend was broken and reversed. Instead of transfer of labour to modern sectors, especially to manufacturing, the movement of labour in the opposite direction appears to be taking place. The challenge now would be to put back on track the process of structural transformation in the labour market.
POSSIBILITY OF LONGER-TERM DAMAGES TO ENTERPRISES: Large or medium, small or micro-- all economic activities were exposed to the shock inflicted by the covid-induced crisis. The nature and magnitude of the shock obviously varied between different types of enterprises-- depending on their size and sector. What is common is that all were trying to weather the storm and simply stay afloat by using whatever means they had at their disposal. Investments for raising productivity and for bringing about improvements in the business are normally not a priority in such situations. That, in turn, is likely to have implications for their long-term competitiveness.
For informal survival type economic activities, the situation is even worse. For many of their owners/operators, the issue during the crisis is one of ensuring their living rather than any improvement or expansion. Although the economic support package of the government does include a component for micro and cottage enterprises, millions of informal operators who run business activities for their survival cannot be expected to meet the challenges involved in accessing the formal support scheme. A number of studies indicate that many such businesses went out of operation either temporarily or permanently. Many had to depend on loans obtained from informal sources just to meet living expenses. When they will be able to return to their normal business path is a question that has important implications for long-term growth.
SCARRING EFFECTS ON THE LABOUR MARKET: A couple of recent studies claim that although people lost jobs during periods of shutdown, they were able to get them back once economic activities resumed. That, in turn, might lead one to conclude that the pandemic crisis may not cause any long-term damage to the labour market. But this would be a simplistic way of looking at the issue. First, what may be happening is that those who were either self-employed in their own enterprises or were working in a family business may have gone back to work once they were able to reopen their businesses.
The situation, however, is quite different for formal jobs, especially for wage- and salary-based work. Depending on the sector one is talking about, workers have been retrenched, and new recruitments have been postponed or stopped altogether. This is particularly the case for the so-called contact-intensive sectors like hotels and restaurants, tourism, and segments of wholesale and retail trade that do not operate online. Sectors like education, finance, and a host of support services also have been affected. There is in fact some evidence showing a sharp fall in job announcements through online job portals.
In situations of the kind mentioned above, it is normally the youth, especially those about to enter the labour market, who bear the main brunt. Research has shown that those who enter labour markets during crises not only find it difficult to get their first jobs but also suffer from long-lasting adverse effects - both in terms of further episodes of unemployment and lower than normal earnings during their career.
Scarring effects on the economy and individuals can also take place through what is happening in the world of learning. Educational institutions in the country have remained closed for a very long time, and that has multiple implications for human capital development. First, online instructions cannot be a substitute for education based on in-person and direct contact, especially when it comes to the development of social and other soft skills needed to groom individuals. Second, online education is creating additional mechanisms for accentuating inequalities that already existed in society. Vast numbers of pupils are falling behind because of a variety of factors like income, access to facilities, location etc. While skill development of individuals is being impaired, this has implications for the economy and society as a whole. Disruptions in education and skill development, coming at a time when the economy needs to augment the supply of higher-level skills, can have serious implications for the long-term growth of the economy.
THE ISSUE OF LONG-TERM GROWTH SHOULD NOT BE TAKEN LIGHTLY: In order to attain the long-term goal set by the government - e.g., of attaining upper middle-income status by 2031 and higher income status by 2041, GDP growth needs to accelerate to 9 per cent per annum. Reducing the incidence of poverty to 7 per cent by 2031 would also be quite challenging. The experience of countries emerging from previous economic crises may have some relevance in this context. Take the case of Malaysia and Thailand who were regarded as among the "Asian tigers" in the 1980s and 1990s. The average annual GDP growth of these two countries during 1990-96 was 8.7 per cent and 8.3 per cent respectively. During 2000-17, the rates declined to 4.9 per cent and 3.9 per cent respectively. The Asian economic crisis of 1997-98 acted as a kind of brake on red hot growth that those countries attained for nearly two decades; and they were never able to return anywhere close to such growth in the subsequent decades.
Although there may not be strict parallels between the experiences of various countries, lessons provided by history should not be overlooked. It is important to look at the possibility of long-term damages being caused to the economy and the labour market and to adopt strategies and policies to address them.
Rizwanul Islam, an economist, is former Special Adviser, Employment Sector, International Labour Office, Geneva. He is the author, most recently, of "koronaghatay orthoniti o shromobazar" published by Baatighar.