Holding the second position after China in the global apparel export market, Bangladesh is being chased by its closest competitor Vietnam. In the first nine months of 2019, the East Asian country exported readymade garments worth US$29.3 billion surpassing Bangladesh's US$26.1 billion earning from apparel exports.
Bangladesh's export growth even declined in some recent months, prompting stakeholders to fear that the country may lose its market share at one point. While devaluation of Taka against US dollars is an option to raise exporters' income at home, lack of competitiveness and finding no new markets for apparel exports are the key reasons of stagnation in the currently $35 billion export industry or decline in its export growth.
So, to overcome this crisis, it is high time that Bangladesh created its own brands of garments beside manufacturing and exporting garment items of global brands. Sales of 'made in Bangladesh' garment products by renowned brands indicate quality of the Bangladeshi products. Bangladeshi entrepreneurs have now attained certain maturity so they can try to establish their own brands.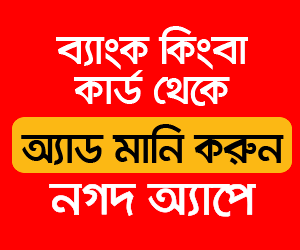 Bangladesh is actually working very slowly in diversifying products, according to Asif Ashraf, Managing Director of Fakhruddin Textile Mills Ltd. The key factor for success in product development is willingness to take risk especially when business sustainability also requires manufacturing high-end products.
In fact, most of Bangladeshi garment companies are indifferent to innovation and diversification in apparel industry since they are comfortable in producing products under brand name of Western companies. However, the quick changing demand and preferences of the customers in developed countries have opened the door for making Bangladesh's own brand identity in the international arena.
In that case, the country's exports will increase in terms of value even without increasing volume. Also, the country's export volume will increase if Bangladeshi brands can be established based on diverse designs and cost competitiveness. Bangladesh's market vulnerability at present will be addressed and it will be able to sustain its strong position in the global RMG export market.
For making Bangladeshi brands known in the international apparel market, the garment companies will have to make appropriate investments in 'research and development'. The government should provide policy supports and share certain costs for research and development.
As Bangladesh's factories basically carry out designs of clothing made by buyers, the country will have to employ efforts to come up with diverse designs for innovating unique brands.
"Bangladesh has emphasised fashion design and many graduates are coming from several institutions. We have to show creativity in designing fashion garments. More institutions should be funded so that they can focus on design creation which will also cut cost of apparel production," said Saju Saha, Assistant Professor of Marketing Department, Jahangirnagar University. He added, "The Bangladeshi garment industry has to focus on technological innovation so that high-end product which are difficult to produce can be made easily. We also need to focus on unique and specialised apparel products of our country which will have a high demand in the global market."
In view of needs of proper investments in research and development for product diversification and increase value addition' for earn recognition as global brands, Bangladeshi companies should also work together to become successful. In this context, Saju Saha pointed out that it's not possible for a single garment company to invest in brand creation and compete with giants.
Bangladesh Garment Manufacturers and Exporters Association and Bangladesh Knitwear Manufacturers and Exporters Association may conduct research on making a single apparel Bangladeshi brand by accumulating funds and with government support.
In creating Bangladeshi brand, the RMG exporters should first make their footprint in the domestic market in establishing local brands. Bangladesh leather exporters have already set example by establishing their brands in the local market. Garment manufacturers can follow suit.
KM Readowan Rashed Rubab and Samia Jabin Joti are students of Marketing at Jahangirnagar University.