A British man has fallen to his death while taking photos at a temple in India during a year-long world trip.
Roger Stotesbury, 56, was visiting Orchha, in the Indian state of Madhya Pradesh, with his wife Hilary on Friday when he plummeted 30ft (9m) from the Laxmi Narayan temple.
The couple, from Oxford, were blogging about their "middle-aged gap year".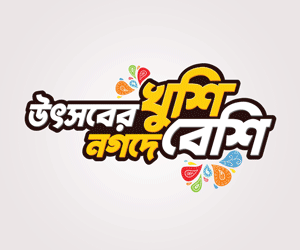 The Foreign Office said it was providing assistance to the family of a British man following his death.
'Devoted couple'
Mr Stotesbury's family said the father of two had just finished taking shots of the scenery from the 17th Century temple, about 160 miles south of the Taj Mahal.
The couple had been due to return to the UK this month, after completing their India trip.
A family spokesman said: "They were the most happily married couple I have ever known. They were just so devoted to each other."
"Roger took lots and lots of photographs, and he had gone to take some views from the temple."
"He put his equipment down and then he fell."
On their blog, Mr Stotesbury wrote that his motto was to "die young as late as possible".
The couple also wrote: "We took the view that on your deathbed you never wish you'd spent more time in the office."
"We've seen our two kids off into the wider world and we have no more caring responsibilities for our parents."
"So we thought now is the time to take a gap year and travel whilst we still have the health and energy. After all you only live once."
In a statement issued on their behalf by the Foreign Office, his family said: "Roger Stotesbury was one of the most enthusiastic men who walked the planet, and was incredibly loved by his wife, children and the surrounding community."
"He brightened every room he entered. He and his wife, Hilary had planned their round-the-world gap year since the beginning of 2016 and set off on 1 November last year."
"They loved the last 11-and-a-half months of energetic travel, exploring from the bottom tip of Patagonia, right up through the Americas, to Canada, Australia, China, Japan, Korea, Indonesia, Malaysia and finally India."
A Foreign Office spokesman said: "We are providing assistance to the family of a British man following his tragic death in India on 13 October.
"Our thoughts are with the family at this sad time."