Japan to propose new Russia sanctions at online G-7 summit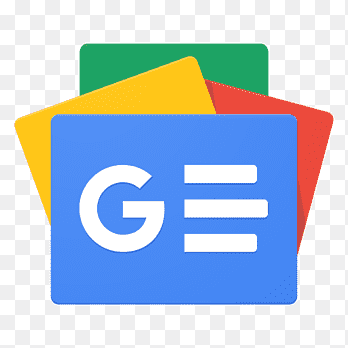 For all latest news, follow The Financial Express Google News channel.
Japanese Prime Minister Fumio Kishida said Friday he plans to present to other Group of Seven countries a set of "new ideas" for sanctions against Russia over its war on Ukraine when he hosts an online G-7 summit later in the day to mark the one-year anniversary of the start of the invasion.
Kishida, as this year's G-7 president, told a news conference he also planned to call on other countries to stop providing military support to Russia.
"In order to absolutely not allow one-sided changes to the status quo, we must firmly carry out support for Ukraine and sanctions against Russia to regain peace and international order based on the rule of law," Kishida said. "G-7 serves the core of the international commitment to do so."
Kishida made his remarks just hours before he was to host a teleconference with other G-7 leaders and Ukrainian President Volodymyr Zelenskyy, reports AP.
At the summit, he planned to discuss the latest developments in the Russian war on Ukraine, as well as how to support Ukraine's recovery and affirm G-7 solidarity for the war-torn country. "I plan to present new ideas for sanctions against Russia," he said, though he did not give details.
Kishida noted growing concern about China's potential transfer of lethal weapons to Russia, and said that Japan will cooperate with G-7 and other countries to send a "clear message" to third countries to stop supplying weapons to Russia.
Kishida also expressed "strong concern" about Russian President Vladimir Putin's announcement Tuesday that he was suspending Moscow's participation in an arms control treaty between Russia and the United States.
"Russia's nuclear threat is unacceptable, and use of nuclear weapons should never happen," said Kishida, whose electoral constituency is Hiroshima. "As the world's only country to have suffered nuclear attacks, the 77-year history of non-nuclear weapons use should not be tarnished by Russia."
As the world observed the one-year anniversary of Russia's war on Ukraine, about 1,000 people protested Friday night in Tokyo's Hibiya Park, holding banners saying: "Russia, stop invading Ukraine." Outside of the United Nations' University in Tokyo, demonstrators held a candlelight vigil. And at Zenkoji temple in Nagano in central Japan, about 30 monks prayed for the lives lost in the war.
Top diplomats from Ukraine, the United States, Britain, Sweden, the EU, Lithuania and Sweden at a joint news conference in Tokyo called for solidarity for Ukraine and condemned Russia. U.S. Ambassador to Japan Rahm Emanuel said Putin is wrong to accuse NATO of expanding eastward. He said the newest NATO members expanded west by their free will because the West has "a pull" of freedom, liberty and respect for individuals.
Also Friday, nuclear and security experts on a panel at the non-profit Sasakawa Peace Foundation released recommendations for the Kishida government to initiate discussions at the G-7 Hiroshima summit toward establishing a framework to protect nuclear facilities in conflict areas, in response to Russia's repeated attacks on the Zaporizhzhia nuclear power plant in Ukraine.
Due to its pacifist principles, Japan's support for Ukraine has been limited to non-combative military equipment such as helmets, bulletproof vests and drones, and humanitarian supplies including generators.
Kishida is the only G-7 leader who has not visited Ukraine. Pressure is mounting at home for Kishida to visit Kyiv before he hosts the G-7 summit in Hiroshima. Asked about a possible visit, Kishida said he is "considering" a visit, taking into consideration ways to ensure safety and secrecy, but nothing official has been decided.
Japan has joined the United States and European nations in sanctioning Russia over its invasion and providing humanitarian and economic support for Ukraine. Japan was quick to react because it fears the possible impact of a war in East Asia, where China's military has grown increasingly assertive and has escalated tensions around self-ruled Taiwan, which Beijing claims as its territory.
Kishida is also expected to explain Japan's support for Ukraine. That would include a new $5.5 billion financial aid for Ukraine, which Kishida unveiled Monday, bringing total Japanese support for Ukraine to more than $7.0 billion.
Japan has also accepted more than 2,000 displaced Ukrainians and helped them with housing assistance and support for jobs and education - rare move for a country that is known for its strict immigration policy.