The death toll in the India rail tragedy rose to nine Friday morning, as rescuers called off the search for survivors in the wreckage of the train that derailed in the eastern state of West Bengal Thursday evening.
As many as 12 coaches of the Guwahati-Bikaner Express came off the rails at 5pm (local time) on Thursday near Maynaguri town of Bengal's Jalpaiguri district. Some of the coaches even overturned in the impact, reports UNB.
Apart from the nine deaths, some 50 people sustained injuries in the accident, an Indian Railways official told UNB in Delhi. "All the injured, including the serious ones, are being treated at different hospitals."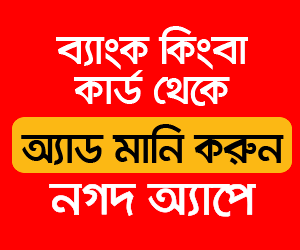 Jalpaiguri district magistrate Moumita Basu told the local media that rescuers searched all coaches of the ill-fated train for survivors and bodies through darkness and thick fog.
"We sent generators to light up the site."
Local TV channels beamed footage of the rescue operations and people searching for their missing family members at hospitals and the crash site.
In a statement, the Indian Railways said the train was carrying 1,053 passengers from the western state of Rajasthan to Assam in the northeast when it derailed in Bengal. It was running three hours behind schedule.
Indian Railway Minister Ashwini Vaishnaw said that he was "personally monitoring" the situation. "We will fulfill all of our duties."
Indian President Ram Nath Kovind, Prime Minister Narendra Modi and Bengal Chief Minister Mamata Banerjee tweeted to say that they were deeply saddened by the loss of lives in the accident.
"The derailment of coaches of the Bikaner-Guhawati Express near New Maynaguri, West Bengal is distressing. My thoughts and prayers are with the affected passengers and their families. I wish speedy recovery to the injured," Kovind said.
Prime Minister Modi tweeted, "Spoke to Railways Minister Shri @AshwiniVaishnaw and took stock of the situation in the wake of the train accident in West Bengal. My thoughts are with the bereaved families. May the injured recover quickly."
"Senior Officers of the State Government, DM/SP/IG North Bengal are supervising rescue and relief operations. Those injured will receive medical attention, as early as possible," Mamata tweeted.
The Indian Railways said that a senior official would lead the probe into the fatal train crash and fix accountability.
The Indian Railways run over 12,000 trains across the country, ferrying nearly 23 million passengers daily. But train accidents are not uncommon in India and are attributed to the ailing rail infrastructure.