Schoolgirls heckle Iran paramilitary speaker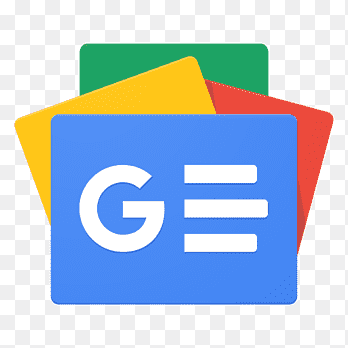 For all latest news, follow The Financial Express Google News channel.
A new video posted online appears to show schoolgirls heckling a member of Iran's feared paramilitary Basij force, after anti-government protests sweeping the country spread to the classroom, reports BBC.
The teenagers wave their headscarves in the air and shout "get lost, Basiji" at the man, who was asked to address them.
The BBC could not verify reports that it was filmed in Shiraz on Tuesday.
The Basij has helped security forces crack down on the protests sparked by the death in custody of a young woman.
Other footage circulated on social media shows a man shouting "death to the dictator" as another group of girls walk through traffic in the north-western city of Sanandaj and an elderly woman clapping as unveiled schoolgirls chant "freedom, freedom, freedom" at a protest on a street.
In a fourth video, a teacher appears to threaten students with expulsion if they do not cover their heads, after they stage a sit-down protest in a schoolyard.
And a fifth, reportedly filmed in the city of Karaj, shows schoolgirls seen screaming and running from a man, thought to be a member of the security forces in plainclothes, who is driving a motorcycle along a pavement.
The unrest was triggered by the death of Mahsa Amini, a 22-year-old woman who fell into a coma hours after being detained by morality police on 13 September in Tehran for allegedly breaking the strict law requiring women to cover their hair with a hijab, or headscarf. She died in hospital three days later.
Her family has alleged that officers beat her head with a baton and banged her head against one of their vehicles. The police have denied that she was mistreated and said she suffered a heart attack.
The first protests took place in north-western Iran, where Ms Amini was from, and then spread rapidly across the country.
Young women have been at the forefront of the unrest, but it was not until Monday that schoolgirls began participating publicly in large numbers.
It came a day after security forces briefly besieged the prestigious Sharif University of Technology in Tehran in response to a protest on the campus. Dozens of students were reportedly beaten, blindfolded and taken away.
Monday also saw the Supreme Leader, Ayatollah Ali Khamenei, break his silence on the unrest and accuse the US and Israel, Iran's arch-enemies, of orchestrating "riots". He also gave his full backing to the security forces, which have been accused by human rights groups of killing dozens of people.
On Tuesday, there were reports that the death toll resulting from clashes between security personnel and anti-government protesters in the south-eastern city of Zahedan had risen to 83.
Zahedan is the capital of Sistan Baluchistan province, which borders both Pakistan and Afghanistan, and has a sizeable Sunni Muslim population.
Authorities have said the security forces were attacked by armed Baluchi separatists - something the imam of the city's biggest mosque has denied.
The violence erupted on Friday, when protesters surrounded a police station and officers opened fire.
Tensions in the city had been compounded by the alleged rape of a 15-year-old girl by a police chief elsewhere in Sistan Baluchistan.
In another development on Tuesday, state media cited Tehran's chief prosecutor as saying the judiciary had opened an investigation into the death of Nika Shakarami, a 16-year-old girl who went missing after taking part in protests in the capital on 20 September.
Her aunt has said that in her last message Nika told a friend that she was being chased by police, and that her family found her body in a mortuary at a detention centre 10 days later.
Sources close to the family told BBC Persian that before they could bury Nika, security forces stole her body and buried it secretly in a village 40km (25 miles) from her father's hometown of Khorramabad, in the west of the country.