Children and youth are raising their voices and demanding urgent action on the issues that matter to them, in a series of global and local events, to mark UNICEF's World Children's Day.
From headlining at the world expo, to meeting presidents, leading public debates, and reporting from newsrooms, young people are engaging world leaders, businesses, and high-profile stars on issues including climate, equality and kindness.
"Amid a global pandemic, rising poverty, and social unrest, World Children's Day is a time to celebrate young people's unwavering hope and determination to build back better," said UNICEF Deputy Executive Director of Partnerships Charlotte Petri Gornitzka.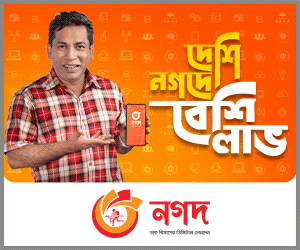 "The road to recovery from COVID-19 must put children and young people at the heart of decision-making. As the leaders of tomorrow, they have the right to shape decisions made today," Petri said.
This week, UNICEF and Gallup launched the first-ever intergenerational poll on childhood nowadays, showing that young people are 50 per cent more likely than older generations to believe the world is becoming a better place, but are impatient for action on mounting crises such as COVID-19 and climate change.
To hear and amplify their calls for a better world, presidents, ministers, and businesses joined children and young people at virtual and in-person events.
In West and Central Africa, UNICEF kicked off its first annual 'Youth Voices from the Sahel' public debate, focusing on climate change, and bringing together experts, political stakeholders, high-profile individuals, and more than 100 young people aged 8-25 to debate and deliver a set of recommendations for leaders.
Children and young people hosted a meeting with the Presidents of Botswana, Namibia, Zambia, and Zimbabwe at the Kazungula Bridge where the borders of all four countries meet. The bridge was also lit up blue in symbolic support for children. Heads of states, ministers and members of governments met the children in other countries including Denmark, Guinea Bissau, Guyana, Oman, Turkey, and Switzerland.
UNICEF Goodwill Ambassadors and high-profile supporters used their global platforms to help raise awareness and mobilise support for children's rights and the issues affecting young people.
UNICEF Goodwill Ambassador Millie Bobby Brown called for children not to give up on adults in this year's World Children's Day signature video. In a reverse to the norm, Brown points out how children are often given instruction from adults, and now calls for adults to listen to children.
UNICEF China Ambassador Wang Yuan (Roy Wang) released a new song to inspire children and young people.
UNICEF Norway Ambassador Penelope Lea chaired a conference with children, young people, and government leaders on climate change and sustainability.
From promoting child rights to lighting buildings blue, businesses and organisations showed their support to help children reimagine a better future, including Futbol Club Barcelona, Johnson & Johnson, the LEGO Group and the LEGO Foundation, Pandora, Z Zurich Foundation, and the UN Foundation.
Children and young people in Bangladesh, Colombia, Fiji, Gambia, Indonesia, and elsewhere, took over newsrooms, newspapers, and broadcast studios to report on issues that matter to them.