Fighting intensifies in east Ukraine, Kyiv seeks more weapons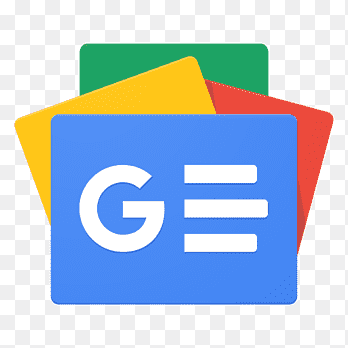 For all latest news, follow The Financial Express Google News channel.
Russia has stepped up attempts to break through Ukraine's defences with heavy fighting in the east of the country, underlining Kyiv's need of more Western weapons, Ukrainian officials said on Friday.
The Ukrainian military said fierce battles were underway, a day after Russian missiles and drones killed at least 11 people in what appeared to be a response to promises by Western nations to supply Ukraine with tanks, reports Reuters.
After weeks of pressure from allies, Germany and the United States have promised Ukraine dozens of modern tanks to help push back Russian forces, opening the way for Canada, Poland, Finland, Norway and others to make their own pledges.
Ukraine's President Volodymyr Zelenskiy thanked allies for their support but renewed calls for tougher sanctions on Moscow and made clear his country needed more weapons to repel the invaders in the twelfth month of the war.
"This evil, this Russian aggression can and should be stopped only with adequate weapons. The terrorist state will not understand anything else," Zelenskiy said in his nightly television address on Thursday.
"Weapons on the battlefield. Weapons that protect our skies. New sanctions against Russia, i.e. political and economic weapons."
Ukraine's military said it shot down 47 of 59 Russian missiles on Thursday. Russia also launched 37 air strikes, 17 of them using Iranian-made Shahed-136 drones. All drones were downed, it said.
Eleven people were killed and 11 wounded in the drone and missile strikes, which spanned multiple regions and also damaged dozens of buildings, a State Emergency Service spokesperson said.
Local officials on Friday reported heavy shelling in the north, northeast and east of Ukraine, scene of some of the heaviest combat since Russia's invasion on Feb. 24 last year.
"Fierce fighting continues along the front lines. Our defenders are firmly holding their positions and inflicting losses to the enemy," said Oleh Synehubov, governor of the northeastern region of Kharkiv.
Reuters could not verify battlefield reports.
PROBING ATTACKS
Oleskandr Musiyenko, head of the Military and Strategic Research Centre of Ukraine, said Russia was sending in more reinforcements to block Ukrainian advances.
"They are mostly sending infantry and artillery forces into battle, made up mainly of conscripts. But they do not have the level of artillery and tank support they had on Feb. 24," Musiyenko told Ukrainian television.
"They have fewer resources. They are relying on the numerical superiority of their troops."
Russia's invasion has killed thousands of civilians, uprooted millions and reduced cities to rubble.
Front lines have remained largely frozen over the past two months, with Russia trying to gain more ground in the east after occupying much of what is known as the Donbas region and protect a corridor of land it has occupied in southern Ukraine.
Britain said in a regular intelligence update on Friday that Russian forces had probably conducted probing attacks near Orikhiv in the southeast and in Vuhledar in the east, but were unlikely to have achieved "substantive advances."
Both sides are widely expected to launch a spring offensive.
"Where will the main (Russian) strike occur? For now, we have no idea. Diversionary strikes are possible in all sectors and, in one or two, mass strikes aimed at punching a corridor through Ukraine," Mykola Sunhurovskiy, director of military programmes at Ukraine's Razumkov Centre think tank, told the nv.ua website.
ENERGY TARGETED
Russia has in the past reacted to Ukrainian successes with heavy air strikes that left millions without light, heat or water.
On Thursday, it appeared to follow that pattern. Prime Minister Denys Shmyhal said Russia's attacks targeted energy plants.
The Kremlin said it saw the promised delivery of Western tanks as evidence of growing "direct involvement" of the United States and Europe in the war, something both deny.
Western allies have committed about 150 tanks while Ukraine has said it needs hundreds to break Russian defensive lines and recapture occupied territory in the south and east. Both Moscow and Kyiv, which have relied on Soviet-era T-72 tanks, are expected to mount new ground offensives in the spring.
After being promised modern tanks, Ukraine is now seeking Western fourth-generation fighter jets such as the US F-16, an adviser to Ukraine's defence minister said.
The United States on Thursday formally designated the Wagner Group, a Russian mercenary company, as a transnational criminal organisation, freezing its US assets for helping Russia's military in Ukraine.
The head of a Russian-controlled part of the Donetsk region said on Wednesday that Wagner units were advancing in the town of Bakhmut. A senior Ukrainian official said fighting in Bakhmut and in Vuhledar was intensifying.
Since invading Ukraine 11 months ago, Russia has shifted the focus of its rhetoric from "denazifying" and "demilitarising" its neighbour to confronting what is says is an aggressive and expansionist US-led NATO alliance.