Ukraine calls for faster weapons supplies as Russia presses eastern offensive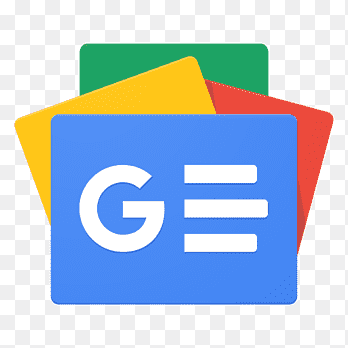 For all latest news, follow The Financial Express Google News channel.
Russian missile strikes killed three people in the southern Ukrainian city of Kherson while fighting raged in the eastern Donetsk region where Russia again shelled the key town of Vuhledar, Ukrainian officials said, Reuters reports.
President Volodymyr Zelensky said Ukraine was facing a difficult situation in Donetsk and needed faster weapons supplies and new types of weaponry, just days after allies agreed to provide Kyiv with heavy battle tanks.
"The situation is very tough. Bakhmut, Vuhledar and other sectors in Donetsk region - there are constant Russian attacks," Zelensky said in a video address late on Sunday.
"Russia wants the war to drag on and exhaust our forces. So we have to make time our weapon. We have to speed up events, speed up supplies and open up new weapons options for Ukraine."
Three people were killed and six injured on Sunday by Russian strikes on Kherson that damaged a hospital and a school, the regional administration said.
Russian troops had occupied Kherson shortly after Moscow's invasion of Ukraine in February 2022, and held the city until Ukrainian forces recaptured it in November. Since its liberation, the city has regularly been shelled from Russian positions across the Dnipro river.
Later on Sunday a missile struck an apartment building in the northeastern town of Kharkiv, killing an elderly woman, regional Governor Oleh Synehubov said.
A Reuters picture from the scene showed fire engulfing part of a residential building in the country's second most-populous city.
Russia on Saturday accused the Ukrainian military of deliberately striking a hospital in a Russian-held area of eastern Ukraine, killing 14 people. There was no response to the allegations from Ukraine.
Ukraine's General Staff said in a statement late on Sunday that Russian forces had shelled Bakhmut, the focus of Moscow's offensive in the eastern Donetsk region, as well as Vuhledar to the southwest where fighting has intensified in recent days.
Ukrainian military analyst and colonel, Mykola Salamakha, told Ukrainian Radio NV that Russian troops were mounting waves of attacks on Vuhledar.
"From this location we control practically the entire rail system used by the Russians for logistics ... The town is on an upland and an extremely strong defensive hub has been created there," he said.
"This is a repetition of the situation in Bakhmut - one wave of Russian troops after another crushed by the Ukrainian armed forces."
Reuters was unable to verify the battlefield reports.
Sunday's civilian casualties came three days after at least 11 people were killed in missile strikes which were seen in Kyiv as the Kremlin's response to pledges from Ukraine's allies to supply battle tanks.
After weeks of wrangling, Germany and the United States last week said they would send Ukraine dozens of tanks to help push back Russian forces, opening the way for other countries to follow suit.
While a total of 321 heavy tanks had been promised to Ukraine by several countries, according to Kyiv's ambassador to France, they could take months to appear on the battlefield.
Ukraine is keen to speed up the delivery of heavy weapons as both sides in the war are expected to launch spring offensives in the coming weeks.
Talks were also under way between Kyiv and its allies about Ukraine's requests for long-range missiles, a top aide to Zelensky said on Saturday. Ukraine has also asked for US F16 fighter jets.
OLYMPICS
Zelensky said he had sent a letter to French President Emmanuel Macron as part of his campaign to keep Russian athletes out of the Paris Olympic Games.
He said that allowing Russia to compete at the 2024 Paris Games would be tantamount to showing that "terror is somehow acceptable".
"Attempts by the International Olympic Committee to bring Russian athletes back into the Olympic Games are attempts to tell the whole world that terror is somehow acceptable," Zelensky said in his nightly video address.
Referring to the 1936 Olympic Games in Berlin when the Nazis were in power, he said: "The Olympic movement and terrorist states definitely should not cross paths."
Russia, he said, must not be allowed to "use (the Games) or any other sport event as propaganda for its aggression or its state chauvinism".
The International Olympic Committee said last week that it welcomed a proposal from the Olympic Council of Asia for Russian and Belarusian athletes to be given the chance to compete in Asia.
Russia says it launched its "special military operation" in Ukraine to fend off a hostile West and "denazify" the country. Ukraine and its allies say the invasion was an unprovoked act of aggression.