US, Germany poised to send tanks to Ukraine, answering Kyiv's pleas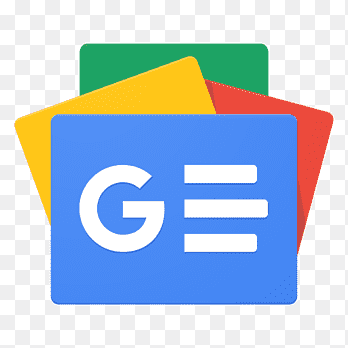 For all latest news, follow The Financial Express Google News channel.
The United States and Germany are poised to boost Ukraine's war effort with the delivery of heavy tanks, sources said, support Russia condemned as a "blatant provocation".
The expected tank deliveries come as Ukraine dismissed several senior officials as part of an anti-corruption drive, an issue that has become even more important given the need to keep Western backers onside.
Washington was expected to announce as soon as Wednesday that it will send M1 Abrams tanks and Berlin has decided to dispatch Leopard 2 tanks, the sources said.
While there was no official confirmation, officials in Kyiv hailed what they see as a possible gamechanger in a war that is now 11 months old - even if the rumoured tank numbers, in the dozens, would be short of the hundreds they say they need.
In short with bullet points Ukraine says tanks will be a 'punching fist' for democracy Kyiv predicts renewed Russian push for Bakhmut Ukraine purges leadership in anti-corruption drive
"A few hundred tanks for our tank crews .... This is what is going to become a real punching fist of democracy," Andriy Yermak, the head of Ukrainian President Volodymyr Zelenskiy's administration, wrote on Telegram.
Zelenskiy, who turns 45 on Wednesday, again pressed Western allies to provide their most modern battle tanks, saying "the need is larger" in his nightly video address on Tuesday.
Germany and the United States have until now held back on providing heavy armour, wary of support that could give the Kremlin reason to widen the conflict.
Russia has warned that supplies of modern offensive weaponry to Ukraine would escalate the war, with some officials saying its allies were leading the world into a "global catastrophe".
Deliveries of battle tanks by the United States would be a "another blatant provocation", Anatoly Antonov, Russia's US ambassador, said on Wednesday.
"It is obvious that Washington is purposefully trying to inflict a strategic defeat on us," Antonov said in remarks published on the embassy's Telegram messaging app.
"American tanks will be destroyed by our military in the same way all other samples of NATO equipment are being destroyed," Antonov said.
Since invading Ukraine, Russia has shifted its rhetoric on the war from an operation to "denazify" and "demilitarise" its neighbour to casting it as a fight against the collective West.
Ukraine and its Western allies call Russia's action an unprovoked act of aggression.
DOZENS OF TANKS
Front lines, stretching over 1,000 km (620 miles) through eastern and southern Ukraine, have been largely frozen for two months despite heavy losses on both sides. But both Russia and Ukraine are believed to be planning new offensives.
Zelensky said that Russia was intensifying its push toward Bakhmut, an industrial town in eastern Ukraine that has been the focus of intense fighting. "They want to increase the pressure," he said.
Analysts at the Washington-based Institute for the Study of War said in a report that the West had "contributed to Ukraine's inability to take advantage of having pinned Russian forces in Bakhmut by slow-rolling or withholding weapons systems".
Ukraine has pleaded for months for Western tanks that it says it needs to give its forces the firepower and mobility to break through Russian defensive lines and recapture territory.
The question of whether to supply Ukraine with significant numbers of tanks has dominated debate among Western allies in recent days.
Germany has been pivotal because Leopards, fielded by some 20 armies around the world, are seen as the best option for Ukraine as they are available in large numbers and are easy to deploy and maintain.
Although the US Abrams tank is considered less suitable, due to its fuel consumption and maintenance needs, a US decision to send them to Ukraine could make it easier for Germany - which has called for a united front among Ukraine's allies - to allow the supply of Leopards.
Two US officials told Reuters on Tuesday that Washington was ready to start a process that would eventually send dozens of M1 Abrams tanks to Ukraine.
German Chancellor Olaf Scholz had decided to send the Leopards and allow other countries such as Poland to do so as well, two sources familiar with the matter said.
Spiegel magazine said Germany was planning to supply at least one company of Leopard 2 A6 tanks, which usually comprises 14 tanks. Some other allies intend to go along with Germany in supplying their Leopards, it reported.
Separately, Ukraine dismissed more than a dozen senior officials in the biggest shake-up of its wartime leadership.
The European Union, which offered Ukraine the status of candidate member last June, welcomed the changes.
Among the officials who resigned or were dismissed were the governors of the Kyiv, Sumy, Dnipropetrovsk, Kherson and Zaporizhzhia regions, the latter three front-line provinces. Kyiv and Sumy were major battlefields earlier in the war.
Some of the officials who left had been linked to corruption allegations.
Ukraine has a history of graft and shaky governance and is under pressure to show it can be a reliable steward of billions of dollars in Western aid.