Germany signals shift in veto on Leopard tanks for Ukraine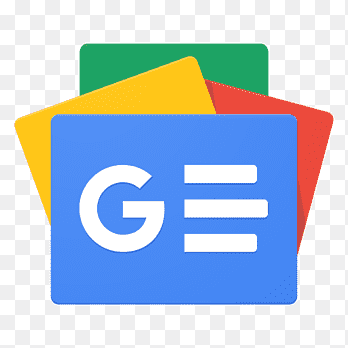 For all latest news, follow The Financial Express Google News channel.
Germany would not stand in the way if Poland wants to send its Leopard 2 tanks to Ukraine, Germany's foreign minister said, signalling a possible breakthrough for Ukraine as it tries to bolster its forces ahead of an expected new Russian offensive, Reuters reports.
Eleven months after Russia invaded its southern neighbour, the fighting is centred on the town of Bakhmut in Ukraine's east, where Russia's Wagner mercenaries and Ukrainian forces have been locked in a battle of attrition.
Russia's defence ministry said for the second straight day on Sunday that its forces were improving their positions in Ukraine's southern region of Zaporizhzhia, though a Ukrainian military spokesperson told the state broadcaster the situation there was "difficult" but stable.
Reuters was not able to independently verify battlefield accounts.
Ukrainian officials have been calling on Western allies to supply them with the modern German-made tanks for months but Germany has held back from sending them or allowing other NATO countries to do so.
Leopard tanks, which are held by an array of NATO countries but whose transfer to Ukraine requires Berlin's approval, are seen by defence experts as the most suitable for Ukraine.
Western allies pledged billions of dollars in weapons for Ukraine last week but they failed to persuade Germany to lift its veto on providing the tanks.
But in an apparent shift in Germany's position, foreign minister Annalena Baerbock said her government would not block Poland if it were to send its Leopard 2 tanks without German approval.
"For the moment the question has not been asked, but if we were asked we would not stand in the way," she told France's LCI TV, when asked about her government's reaction to any such Polish decision.
Germany has been under heavy pressure to let Leopards go to Ukraine but the Social Democrat party of Chancellor Olaf Scholz is traditionally sceptical of military involvements and wary of sudden moves that could trigger Russia to escalation.
Baerbock's remarks appeared to go further than Scholz's comments at a summit in Paris earlier on Sunday that all decisions on weapons deliveries would be made in co-ordination with allies, including the United States.
Ukraine says the heavily armoured battle tanks would give its ground troops more mobility and protection ahead of a new Russian offensive expected in coming months.
But Germany has appeared to have tied any such contribution to a US move to send its Abrams tanks, something American officials have said they are reluctant to do because the vehicles are complicated to maintain.
'TERRIBLE WAR'
American lawmakers pushed their government on Sunday to export M1 Abrams main battle tanks to Ukraine, saying that even sending a symbolic number would be enough to push European allies to do the same.
Britain recently said it was supplying 14 Challenger 2 tanks to Ukraine. Its foreign minister, James Cleverly, said on Sunday it still wanted an international deal to provide Ukraine with the German-made tanks.
French President Emmanuel Macron, meanwhile, said he did not rule out the possibility of sending Ukraine Leclerc tanks.
Last week, the Kremlin's spokesman said Western countries supplying additional tanks to Ukraine would not change the course of the conflict, but would add to the problems of the Ukrainian people.
A close ally of President Vladimir Putin said on Sunday that deliveries of offensive weapons to Kyiv that threaten Russia's territories would lead to a global catastrophe and make arguments against using weapons of mass destruction untenable.
Vyacheslav Volodin, speaker of Russia's lower house of parliament, warned that the United States and NATO's support of Ukraine was leading the world to a "terrible war".
Since its invasion on Feb 24, which it has cast as defending itself from an aggressive West, Russia has taken control of parts of Ukraine and has said it will never return them. Ukraine has said that restoring its territorial integrity is not open for negotiation.
In Ukraine's embattled east, the top Russian-installed official in the occupied parts of the Donetsk region said late on Sunday he had visited the town of Soledar that Russia says it captured this month.
Denis Pushilin, the administrator, published a short video on the Telegram messaging app that showed him driving and walking amidst uninhabited areas and destroyed buildings.
Reuters was not able to independently verify when and where the video was taken.
On Jan 11, the private Russian military group Wagner said it had captured Soledar and Russian-installed authorities in the Donetsk region said last week they were in control of the salt-mining town.
Ukraine has never publicly said that the town was taken by Russian forces. On Sunday, the general staff of its armed forces said in a daily update that Russian forces had fired on Ukrainian positions in the area.