US President Donald Trump has renewed sanctions on North Korea, citing an "extraordinary threat" from its nuclear weapons - just 10 days after saying there was no risk from Pyongyang.
"There is no longer a Nuclear Threat from North Korea," he tweeted on 13 June, a day after meeting the country's leader Kim Jong-un in Singapore.
The move came as the US and South Korea cancelled two more training exercises.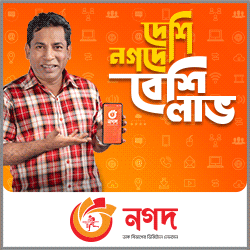 The Pentagon said the goal was to support diplomatic negotiations.
It follows the decision earlier this week to suspend a major joint military exercise between the US and South Korea that had been planned for August.
President Trump promised to end the annual "war games" between the allies in an unexpected concession at his summit with Mr Kim, calling them "provocative" and "expensive".
That came as a shock to many, as the US had previously argued that the drills were purely defensive and key to its military alliance with Seoul. 
Has Trump changed his tone on North Korea? 
It does sound that way, but the US has had a "national emergency" in place with regard to North Korea since 2008. Since then, presidents have routinely renewed that status - and the anti-Pyongyang sanctions that go with it. 
President Trump extended the national emergency on Friday due to "the existence and risk of proliferation of weapons-usable fissile material on the Korean Peninsula and the actions and policies of the Government of North Korea". 
These "continue to pose an unusual and extraordinary threat to the national security, foreign policy, and economy of the United States", he said in a notice to Congress. 
Democrats say the latest White House language contradicts the president's earlier boasts about the success of the Singapore summit. In another tweet on 13 June, he said Americans could "sleep well tonight!". 
"The report of President Trump's own administration completely undercuts his statements over the last few weeks," said the Senate's top Democrat, Chuck Schumer. 
"We have to treat these negotiations far more seriously than just as a photo op," he added. "Saying the North Korea problem is solved doesn't make it so." 
At the historic meeting in Singapore, the first between a sitting US president and a leader of North Korea, Mr Trump and Mr Kim signed a statement in which the US offered "security guarantees" to North Korea, and the North pledged to "work towards complete denuclearization of the Korean Peninsula" - without defining what that meant. 
US Secretary of State Mike Pompeo has said that sanctions against North Korea will remain in place as negotiations continue over its nuclear arsenal.