US President Donald Trump has again made it to the cover of TIME magazine for reasons he might not necessarily call "terrific". Mr Trump's policy of separating immigrant children from their parents on the US-Mexico border -- now withdrawn -- came under collective pressure from even people in the President's inner circle, especially from his wife, Melania Trump, and eldest daughter, Ivanka Trump.
Now, TIME's cover for the July 2, 2018 edition jumps straight into the heart of the matter.
In white, small letters on a background of deep red, the words "Welcome to America" are printed. What amplifies the cover's bright, solid colour is a photo of Donald Trump in dark suits looking down at a small girl in pink jacket, who cannot stop crying. The girl stands with her hands folded. Donald Trump carries either a faint smile or the beginning of what may eventually turn into a full smirk, reports ndtv.com.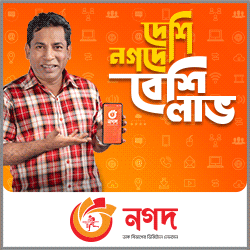 The photo of the girl, a two-year-old Honduran whose mother was detained in Texas, was shot by John Moore, a Pulitzer Prize-winning photographer for Getty Images, a report in TIME says. The American magazine says Mr Moore has been photographing immigrants crossing the US-Mexico border for years.
"This one was tough for me. As soon as it was over, they were put into a van. I had to stop and take deep breaths," Mr Moore told TIME. "All I wanted to do was pick her up. But I couldn't," he told the magazine.
In June, TIME ran a cover with a photo of Donald Trump in suits, looking at a mirror where in the reflection he sees a doppelganger in a red fur coat wearing a jewel-studded crown. The headline read: "KING ME."
In January, Donald Trump was put inside a literal "shithole" by New Yorker magazine in a revealing tweet of that winter month's edition's cover -- an entire page of white, punctuated by a round, black spot the size of a manhole from where a yellowish comb-over of a head that alludes to the US President, is seen trying to either peer out or look around.

Mr Trump had reportedly described immigrants from Africa and Haiti as coming from "shithole" countries, drawing charges of racism.