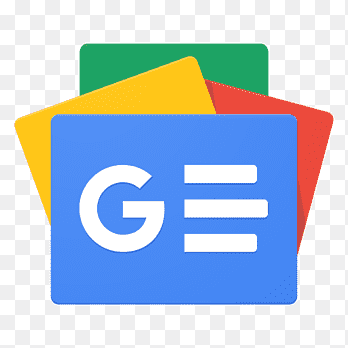 For all latest news, follow The Financial Express Google News channel.
Tax collection has marked an outstanding growth over the years due to contribution of top taxpayers, leading the country to emerge as the Asian Tiger, said Finance Minister A H M Mustafa Kamal.
He said direct collection grew 12 times while overall tax revenue seven times since fiscal year (FY) 2005-06.
Mr Kamal expressed gratitude to the taxpayers for their contribution at the tax card giving ceremony on the Officers' Club premises in the city on Wednesday.
The government awarded some 141 taxpayers with tax cards in the programme for their contribution to the public exchequer for FY 2020-21.
Federation of Bangladesh Chambers of Commerce and Industry (FBCCI) President Md Jashim Uddin, in the programme, alleged that the tax card receivers are not getting the benefits, as promised by the government.
He urged the finance minister to look into the issue, so that taxpayers can feel encouraged to pay more tax.
He demanded withdrawal of Advance Income Tax (AIT) that increases the cost of doing business.
Mr Jashim also urged to cut discretionary power of taxmen and make best use of alternative dispute resolution (ADR) for settlement of tax-related disputes.
He also made appeal to take opinions of business leaders before finalising the draft income tax law.
NBR Chairman Abu Hena Md Rahmatul Muneem, who chaired the programme, said the government would be able to cut tax rates, if it can expand tax net.
Earlier, in a gazette on November 16, the NBR unveiled the names of a total of 141 taxpayers, including 75 individuals, 54 companies and 12 in other categories as the tax card winners. However, the taxpayers having legal disputes were dropped from the award winners' list.
The NBR selected the following top taxpayers as per the National Tax Card Policy 2010 (amended):
Banking category:
Islami Bank Bangladesh Ltd, Standard Chartered Bank Ltd, the Hongkong and Shanghai Banking Corporation Ltd, BRAC Bank Ltd, and Dutch-Bangla Bank Ltd.
Non-banking financial institution category:
Infrastructure Development Company Limited, Bangladesh Infrastructure Finance Fund Limited, Investment Corporation of Bangladesh, and Delta BRAC Housing Finance Corporation Limited.
Leather industry category:
Apex Footwear Ltd, Bata Shoe Company (Bangladesh) Ltd, and Lalmai Footwear Ltd.
Food and beverage category:
Nestle Bangladesh Ltd, Olympic Industries Ltd, and Pran Dairy Ltd.
Journalist category:
Faridur Reza, Abdul Mukit Majumder, Mahfuz Anam, Mohammad Abdul Malek, and Matiur Rahman.
Senior citizen category:
Golam Dastogir Gazi, Khawaza Tazmahal, Khandaker Badrul Hassan, Dr Mostafizur Rahman, and Latifur Rahman.
Gazetted injured freedom-fighters:
Md Nasir Uddin Mridha, Md Joynal Abedin, Md Kohinoor Islam Khan, and S M Abdul Wahab.
Physically-challenged taxpayers:
Akram Mahmud, Dr Md Mamunur Rashid, and Lubna Nigar.
Women category:
Anwara Hossain, Shahnaz Rahman, Selina Mahbub, Farhana Monem, and Morsheda Nasmin.
Young (below 40 years)
Ahmed Imtiaz Hassan, S M Monjurul Alam Ovi, Md Faisal Hossain, Md Lutfor Rahman, and Anika Tarannum Anam.
Business category:
Hazi Kaus Mia, Md Nazrul Islam Majumder, Nafis Shikder, Md Sawkat Ali Chowdhuiry, and Anwar Hossain.
Salaried taxpayers:
Mohammad Yousuf, Hosne Ara Hossain, Rubayat Farzana Hossain, Laila Hossain, and M A Haider Hossain.
Telecommunication:
Grameenphone Limited.
Engineering category:
Uttara Motors Ltd, Bangladesh Machine Tools Factory Ltd, and Uttara Automobiles Ltd.
Energy category:
Titas Gas Transmission and Distribution Company Ltd, Gas Transmission Co Ltd, and Petromax Refinery Ltd.
Jute industry category:
Akij Jute Mills Ltd, Aiyan Jute Mills Ltd, and I R Khan Jute Mills Ltd.
Spinning and Textile category:
Coats Bangladesh Ltd, Badsha Textile Mills Ltd, Noman Terri Towel Mills Ltd, Nahid Composite Textile Mills Ltd, Ismail Anjuman Ara Fabric Ltd, Premiere 1888 Ltd, and Nahid Cotton Ltd.
Ready-made garment category:
Universal Jeans Limited, Youngone Hi-Tech Sportswear Industries Ltd, Zaber and Zubair Fabrics Ltd, Rifat Garments Ltd, Square Fashion Ltd, GMS Composite Knitting Industries Ltd, and Ha-meem Denim Ltd.
Other category:
British American Tobacco Bangladesh Ltd, American Life Insurance Co Ltd, Sadharan Bima Corporation, and Power Grid Company of Bangladesh Ltd.
Farm category:
Messrs SN Corporation, Messrs Md Jamil Iqbal, Messrs SSBS, and Messrs Saleh Ahmmad.
Local authority category:
Bangladesh Rural Electrification Board, and Bangladesh Bridge Authority.
Association of person
ASA, and Sena Kalyan Sangstha.
Other category:
Bureau Bangladesh, Rafiq Construction Co (Pvt) Ltd, RAK Power Private Ltd, and Centre for Development Innovation and Practices.
Actor/actress:
Suborna Mustafa, Bidya Sinha Saha, and Babul Ahmed.
Singer category:
Tahsan Rahman Khan, S D Rubel, and Kumar Bishwajit.
Player:
Mahmudullah, Tamim Iqbal Khan, and Soumya Sarkar.
Doctor:
Dr Jahangir Kabir, Professor Dr A K M Fazlul Haque, Professor Dr Pran Gopal Dutta, Dr N A M Momenuzzaman, and Dr Nargis Fatema.
Lawyer:
Sheikh Fazle Noor Taposh, Kazi Mohammad Tanjib-ul Alam, Ahsanul Karim, Nihad Kabir, and Tawfika Aftab.
Engineer:
Mohammad Abdullah, Mohammad Mokhlesur Rahman, and Mohammad Jahirul Islam.
Architect:
Mohammad Fayez Ullah, Mohammad Rafique Azam, and Enamul Karim Nirjhor.
Accountant:
Mohammad Faruk, Mashuk Ahmed, and Mohammad Mustak Ahmed
New taxpayer:
Shahin Akter, Mizanul Karim, Rokshana Parveen, Mohammad Salah Uddin, Rasheda Akter Chowdhury, Badhan Banik, and Mohammad Riad Ur Rahman.
Other:
Mahmudul Haque, Khanakar Monir Uddin, and Saiful Islam.