3.5m Bangladeshis to remain jobless in 2023: Report
Unemployment rate to be 4.8pc, projects ILO's WESO Trends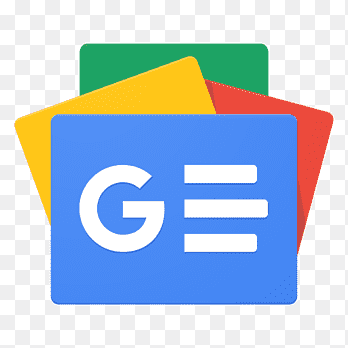 For all latest news, follow The Financial Express Google News channel.
Around 3.5 million people in Bangladesh would remain unemployed in 2023, surpassing the pre-pandemic level by 0.4 million, necessitating prudent government policy interventions.
The International Labour Organization (ILO) made the projection in its latest report titled 'World Employment and Social Outlook: Trends 2023 (WESO Trends)', published on Monday.
According to the report, Bangladesh's unemployment rate would remain 4.8 per cent in 2023, down from the projected 5.0 per cent in 2022.
The 2023 projection is, however, higher than the pre-pandemic level by 0.4 per cent.
In pre-pandemic 2019, Bangladesh's unemployment rate was 4.4 per cent or around 3.1 million unemployed labour forces, and the ILO report projected that Bangladesh would see a negligible 0.2 per cent annual recovery until 2023 since 2020 when the rate was 5.4 percentage points.
The report said that the current global economic slowdown is likely to force more workers to accept lower quality, poorly paid jobs which lack job security and social protection, thus accentuating inequalities exacerbated by the COVID-19 crisis.
The UN labour agency also projected that global employment growth will be only 1.0 per cent in 2023, less than half the level in 2022.
Global unemployment is slated to rise slightly in 2023, by around 3.0 million, to 208 million (corresponding to a global unemployment rate of 5.8 per cent).
The moderate size of this projected increase is largely due to tight labour supply in high-income countries. This would mark a reversal of the decline in global unemployment seen between 2020 and 2022.
It means that global unemployment will remain 16 million above the pre-crisis benchmark (set in 2019).
In addition to unemployment, 'job quality remains a key concern', the report says, adding that 'decent work is fundamental to social justice'.
A decade of progress in poverty reduction faltered during the COVID-19 crisis, it said, adding despite a nascent recovery during 2021, the continuing shortage of better job opportunities is likely to worsen.
"The current slowdown means that many workers will have to accept lower quality jobs, often at very low pay, sometimes with insufficient hours."
Furthermore, as prices rise faster than nominal labour incomes, the cost-of-living crisis risks pushing more people into poverty. This trend comes on top of significant declines in income seen during the COVID-19 crisis, which in many countries affected low-income groups the worst, it said.
"The labour market deterioration is mainly due to emerging geopolitical tensions and the Ukraine conflict, uneven pandemic recovery, and continuing bottlenecks in global supply chains," the WESO Trends says.
Together, these have created the conditions for stagflation - simultaneously high inflation and low growth - for the first time since the 1970s.
Women and young people are faring significantly worse in labour markets. Globally, the labour force participation rate of women stood at 47.4 per cent in 2022, compared with 72.3 per cent for men. This 24.9 percentage point gap means that for every economically inactive man there are two such women.
According to the report, in 2023 Africa and the Arab States should see employment growth of around 3 per cent or more. However, with their growing working-age populations, both regions are likely to see unemployment rates decline only modestly (from 7.4 to 7.3 per cent in Africa and 8.5 to 8.2 per cent in the Arab States).
In Asia and the Pacific and Latin America and the Caribbean, annual employment growth is projected to be around 1.0 per cent. In Northern America, there will be few or no employment gains in 2023 and unemployment will pick up, says the report.
Europe and Central Asia are particularly hard hit by the economic fallout from the Ukraine conflict, it said.
While employment is projected to decline in 2023, their unemployment rates should increase only slightly given the backdrop of limited growth in the working-age population.
"The need for more decent work and social justice is clear and urgent," said ILO Director-General Gilbert F Houngbo.
"But if we are to meet these multiple challenges, we must work together to create a new global social contract. The ILO will be campaigning for a Global Coalition for Social Justice to build support, create the policies needed, and prepare us for the future of work," he added.
"The slowdown in global employment growth means that we don't expect the losses incurred during the COVID-19 crisis to be recovered before 2025," said Richard Samans, Director of the ILO's Research Department and report coordinator.
"The slowdown in productivity growth is also a significant concern, as productivity is essential for addressing the interlinked crises we face in purchasing power, ecological sustainability and human well-being."