Curbing inflation should be the centre of government's policy attention now as people are grappling with their limited budget to cope with skyrocketing prices of essentials, suggests a think-tank.
The Centre for Policy Dialogue (CPD), in a report under its Independent Review of Bangladesh's Development (IRBD), says the struggle of poor and low-income group, which had begun with the Covid-19 pandemic outbreak in early 2020, further worsened amid unabated rise in prices of commodities.
The inflationary pressure will not only hamper a sustainable and inclusive pandemic recovery but also raise inequality further, as the real purchasing power of many people will decline, it adds, on a note a caution.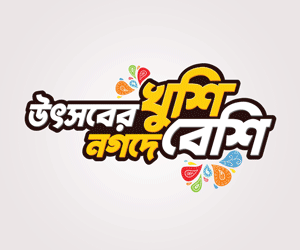 Presenting the report styled 'Skyrocketing Prices Amid Stable Inflation?' at a press meet Sunday, CPD Executive Director (ED) Dr Fahmida Khatun said there is a tendency to blame external factors for high prices, even if certain commodities do not have any connection with the global demand.
"As the country imports some important commodities, their high prices will be passed onto the consumers. Unfortunately, such pass-through is reflected only in case of price hike."
Giving example of some key commodities, she noted that the prices of rice, flour, egg, edible oils, beef, sugar, onions, and milk (both powder and liquid) are much higher in Bangladesh than on the global market.
The price of a dozen of eggs in Dhaka is Tk 110.57, while it is Tk 103 and Tk 85.72 in Dayton of the United States of America and in Cyberjaya of Malaysia respectively.
A kilogramme of onion in Dhaka (Tk 55.22) is more expensive than in Belgrade of Serbia (Tk 40.9) or Baku of Azerbaijan (Tk 37.46).
Simultaneously, a litre of milk in Dhaka (Tk 80.2) is now costlier than a litre of milk in Ostrava of Czech Republic (Tk 62.25) or Malaga of Spain (Tk 62.9), she mentions.
Food inflation appears to be hovering around the 5.3-percent mark during the October 21-January 22 period, which is not reflecting the ground realities.
"The sufferings of common people are undermined by the official inflation statistics."
The CPD ED observed that the weights used for food in calculation of Consumer Price Index (CPI) are significantly higher than share of food in either income or consumption expenditure.
"Thus, the consumption basket - used for calculating overall general inflation - was created in 2005, and it does not reflect the current consumption pattern of consumers or actual prices in the market in 2022."
Terming increasing price of Brent crude oil on the world market a concern for Bangladesh, Dr Fahmida noted that the price of Brent crude increased by 83.9 per cent over the last 12 months. This increase is worrisome, since the share of Brent oil in the global trading of crude oil is more than 50 per cent.
"Therefore, the government will have to prepare to face such price hike strategically - without any delay. Bangladesh should make advance purchases to reduce the pressure of high prices."
Highlighting the need for strong market intelligence, the CPD opines that unscrupulous market players have always been active to take advantage of difficult periods, by stockpiling goods and creating their artificial crisis in market.
"Efficient market management through close monitoring and supervision will be critical to keeping the commodity prices under control during the Ramadan and beyond," the ED adds.
The CPD also recommends increasing the quantity of essential commodities sold under the open-market sale (OMS) programme.
Distribution of these commodities must be managed effectively and without any corruption so that the eligible people have proper access to these items at low prices, the policy think-tank suggests.
It also called upon the government to provide direct cash support to poor people, enhance social protection for low-income families, and extend stimulus to small businesses for their survival during difficult times.