Speakers at a dialogue on Thursday said that the timely disclosure of accurate fiscal data is essential for improving the implementation of the national budget and attainment of the national development objectives.
They said lack of timely disclosure of fiscal data is constraining delivery of the national budget allocation and depriving the marginalised people of receiving the required government support.
The observations emerged at the dialogue titled 'Challenges of Improving Fiscal Data for Policymaking in Bangladesh', held in city hotel on Thursday.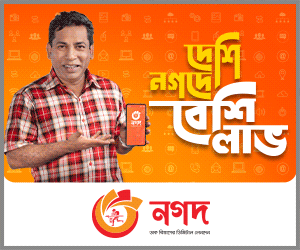 The Centre for Policy Dialogue (CPD) organised the programme in partnership with The Asia Foundation, reports UNB.
Professor Rehman Sobhan, Chairman, CPD shared his special remarks at the dialogue.
Vice Principal Dr Md. Abdus Shahid, MP, Member, Parliamentary Standing Committee on Public Accounts; Saber Hossain Chowdhury, MP, Chairman, Parliamentary Standing Committee on Ministry of Environment, Forest and Climate Change and Member, Parliamentary Standing Committee on Ministry of Planning; Kazi Nabil Ahmed, MP, Member, Parliamentary Standing Committee on Ministry of Foreign Affairs; Shameem Haider Patwary, MP, Member, Parliamentary Standing Committee on Ministry of Law, Justice and Parliamentary Affairs present as the Eminent Reflection Panelist at the dialogue.
Ranjit Kumar Chakraborty, Former Additional Secretary, Ministry of Finance; Director, Sonali Bank; and Dr Zahid Hussain, Eminent Economist and Former Lead Economist, The World Bank participated in the programme as distinguished discussants.
Kazi Faisal Bin Seraj, Country Representative, The Asia Foundation delivered the introductory remarks.
Dr Debapriya Bhattacharya, Study Team Leader and Distinguished Fellow, CPD chaired the session.
Towfiqul Islam Khan, Senior Research Fellow, CPD made a keynote presentation at the dialogue on 'fiscal data in Bangladesh issues and challenges.
Prof Sobhan hypothesised that the quality of data would be maintained if the generated data is derived from the needs of the primary data users and policymakers.
However, the majority of demand for change in data quality comes from outside the government, which is a critical weakness as the driver of change should be from within the government.
Dr Debapriya said that fiscal data has a critical role not only from the perspectives of accountability and transparency for the development process of the country but also for policy making.
The prevailing dearth of timely delivery of quality fiscal data as per the demand may have emerged from several sources, including lack of awareness, capacity, urgency for sustainability, and absence of procedure and application.
He opined that a political stimulus would be required to bring positive changes to this end.
Dr Zahid said data regarding state-owned enterprise is crucial and reformation is needed in this regard.
"Moving forward will include providing a calendar for data release as well as for data revision, especially given that data discrepancy is unavoidable. Moreover, providing reports in a PDF format is akin to still maintaining a paper-based system. Therefore, we need to utilize an excel based platform to make data not just available but user friendly," headed.
Dr Shahid underscores the fact that only data driven decisions can make policymaking more transparent.
The government is carrying out many activities, but often they are not reflected in data, he said.
Saber said that data revolution is a key prerequisite for achieving sustainable development goals.
Data accessibility and transparency have always been lacking from the government end. The data producers either do not want to share or don't have a systematic way of data collection, he said.
As elected representatives of the citizens, the MPs need to have access and take cognisance of data so that they can provide more useful and precise opinions and solutions, he added.
The Ministry of Finance must take the lead to ensure better delivery of fiscal data to aid budgetary decisions. The producers of fiscal data, particularly the Ministry of Finance, appear to be quite content with the present status quo of fiscal data.
To bring forth the much-required improvement, there is a need for a big push from the demand side, particularly on the part of policymakers, including the elected public representatives.
At present, this charge is being led by the data analysts. It was further stated that the improvement in the area of fiscal data would require considerable political will and a change in the mind-sets of core actors. Political incentives shall need to be created to bring such changes.