Chinese investment bound for new destinations following US-China trade spat bypasses Bangladesh for unattractive bait, analysts say.
Vietnam, Bangladesh's inveterate competitor on the global apparel market, makes the most of the windfall with better hospitality for the rearward-floating capital investors.
China's gross investment in Bangladesh amounted to only US$122.54 million in the last calendar year, 2020, tenth among the top overseas investors in the country, official statistics showed.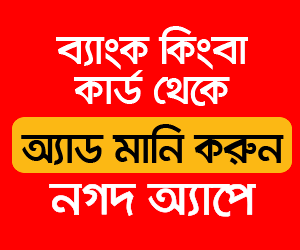 Although the Chinese investment was recorded at a higher amount of $695.65 million in the previous calendar year, 2019, Bangladesh failed to maintain the momentum in the subsequent year (2020).
China's investment in Vietnam in January-November period in 2020 was recorded at $2.4 billion, Ministry of Planning and Investment of Vietnam data showed.
An expected diversion of Chinese investment to Bangladesh shied away in 2020, though local economists and businesspeople were very optimistic on it when the United States of America (USA)'s Trump administration imposed trade restrictions on Chinese products.
The US-China trade war emerged when the US government in July 2018 imposed 25 per cent duty on around US$34 billion worth of imports from China, including cars, hard disks and aircraft parts.
In a tit-for-tat action, Beijing slapped 25 per cent tariffs on 545 goods originating from the US, worth US$34 billion. Agricultural products, automobiles and aquatic products are among the items facing the blowback.
According to Bangladesh Bank (BB), Chinese textile and apparels businessmen were the top in position with their $44.15 million worth of investment in Bangladesh, followed by power-sector businessmen who invested $41.58 million in 2020.
The Chinese businessmen from leather and leather products had also come forward with $10.73 million which placed them third in position on the sectoral investment lists.
Chinese businesses also invested in Bangladesh's construction, trading, food, telecommunications, agriculture & fishing, and chemicals & pharmaceuticals, too.
Meanwhile, investment from the United Kingdom (UK) was almost steady even during this all-upending Covid-19 pandemic, like in the previous calendar years.
The UK maintained top position on the FDI (foreign direct investment) list of Bangladesh with $461.29 million worth of funds put in here in the past year, 2020, the central bank statistics show.
In the previous year, 2019, the UK invested $416.14 million worth of funds in Bangladesh.
The Netherlands was the second-largest investor to Bangladesh in 2020 as it invested $447.03 million, followed by Singapore ($334.24 million), USA ($319.68 million), South Korea ($240.09 million), Norway ($215.45 million), Hong Kong ($172.15 million), India ($155.53 million), and Thailand ($126.83 million).
Senior economist Dr Zaidi Sattar told the FE that although Bangladesh was trying to attract more FDI, its policy and tariff structure were still not favourable for the overseas investors.
Chinese or any other investors will not invest for manufacturing products for the Bangladeshi local consumers only--they will try to earn millions of dollars from exports.
''So, we must attract export-sitting FDI. If we fail to attract them into the export-oriented manufacturing sector with investments, they will not prefer to make investment here,'' Dr Sattar said about the flip-side of the investment situation.
Besides, as long as FDI in RMG sector, the largest export-oriented industry in Bangladesh, outside the EPZ had not been allowed in a practical manner, the Chinese investment would not be coming to textile and garment sector adequately, he opined.
Conversely, he added, as the Vietnamese policy was fantastic for FDI, it was grabbing billions of dollars of investment every year from China.
Dr Sattar also noted that Bangladesh's position in IFC's ease-of-doing-business report was still very low.
The Ministry of Planning and Investment of Vietnam showed 109 countries and territories came to invest in 2020 in the Southeast Asian country, which, latest reports say, has overtaken Bangladesh as the second-largest apparel exporter, after China.
Singaporean firms have invested US$8.0 billion in the country, the largest, beating South Korea, since last year.
South Korean firms came second (invested capital worth US$3.7 billion), followed by China (invested capital worth US$ 2.4 billion), the official data from Vietnam show.