Bangladesh and Thailand may start negotiations on signing a free trade agreement (FTA) in the upcoming foreign office consultation (FoC) which is expected to be held in Bangkok on March 1 next, sources said.
They said foreign secretaries of the two countries would lead the meeting, called nearly six years after the first one in Dhaka.
The second meeting is likely to take a decision on conducting a joint study on the FTA based on internal studies of both countries, said an official concerned, adding that the Thai Embassy in Dhaka has already included the issue as an agenda of the FoC.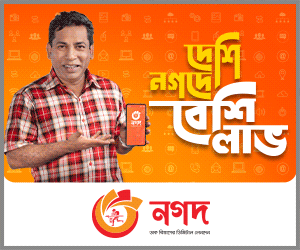 Thailand has shown interest in signing the FTA more than a year ago as Bangladesh is their 15th largest trade and investment destination, having trade in favour of Thailand with a huge surplus.
However, a recent survey conducted by the Bangladesh Tariff Commission (BTC) gave a negative signal about going for the FTA as the country suffers the trade deficit.
The joint trade committee, led by the commerce ministers, in its last meeting also agreed on signing the FTA.
The government has recently felt the need for signing various trade-related deals like FTAs, preferential trade agreements (PTAs) and comprehensive economic partnerships with potential countries to get benefits after graduation from the least developed country status in 2026.
Though several FTA proposals remained pending with the government, surveys so far conducted in this regard mostly found negative indications due to mainly losing revenue earnings, officials said.
The first PTA was signed with Bhutan recently. Thailand has given duty-free and quota-free facilities to Bangladesh, which however could not bring any benefit for the country due to some non-tariff barriers from Thailand.
Official sources said the upcoming FoC will discuss the entire gamut of bilateral relations, but FTA would be one of the priority agenda from the Thailand side.
A senior official also said a joint survey proposal will also be offered from the Bangladesh side in the meeting which may help get a framework on the FTA.
Bangladesh is Thailand's third-largest trade partner in South Asia with annual two-way trade worth US$1.25 billion in 2018. According to data, Bangladesh exported items like oven and knit garments and agricultural products worth $39 million last year.