Bangladesh's BoP situation worsens
Deficit hits $8.8b in July-April, denting its credit rating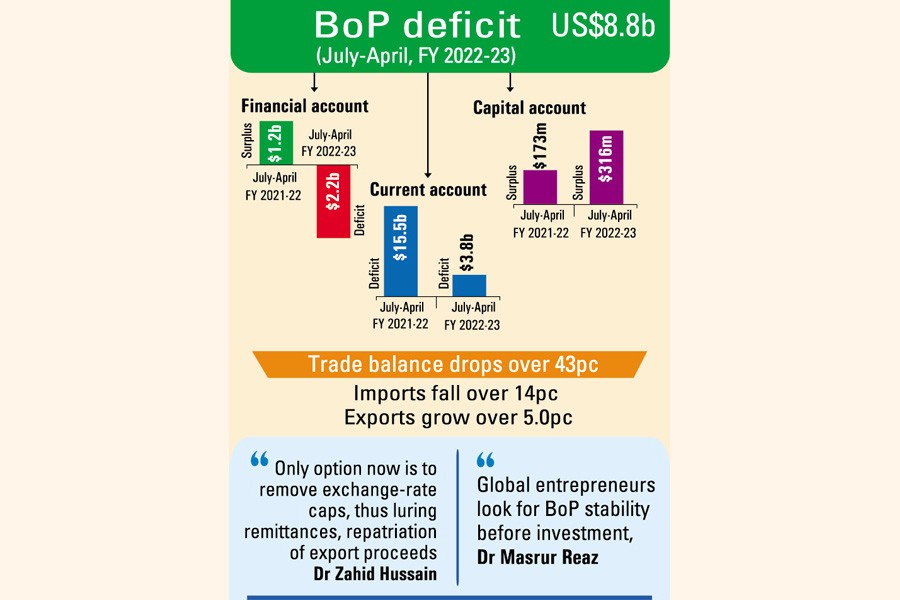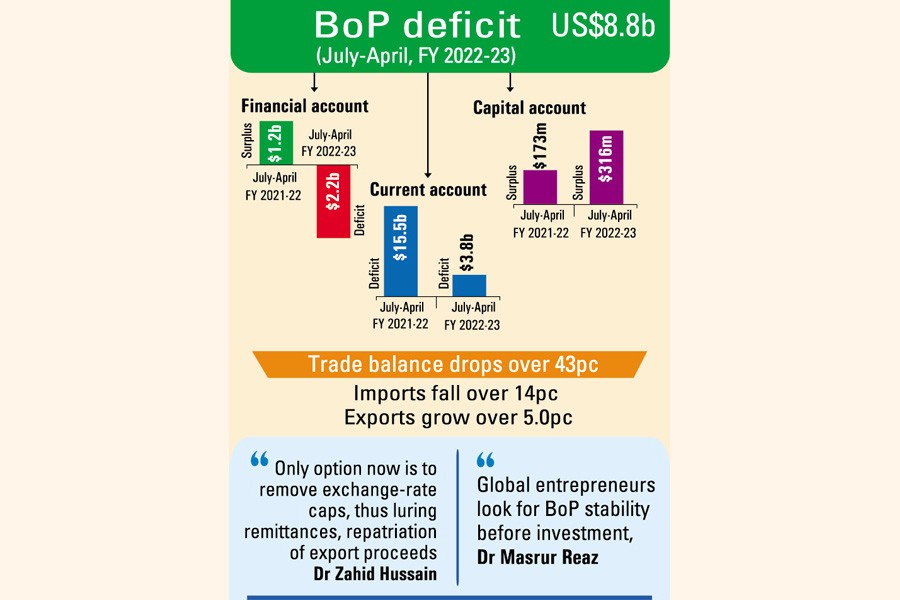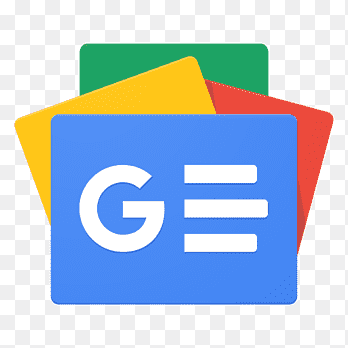 For all latest news, follow The Financial Express Google News channel.
Falling accounts receivables worsened Bangladesh's balance-of-payments situation as latest statistics show the BoP deficit widened to US$8.8 billion in July-April period of this fiscal, thereby affecting the country's credit ratings.
The gap between what the economy earns and what it spends hit US$8.8 billion in the ten months, according to Bangladesh Bank (BB) data released Thursday.
Broadly speaking, such a deficit means the country is living well beyond its means—a situation that doesn't offer much hope for investment and foreign credits.
The financial-account deficit stood at $2.2 billion during the July-April period or in 10 months of the current fiscal year. It was $1.2 billion in surplus during the same period a year before.
However, Bangladesh's current-account deficit narrowed to $3.8 billion during the period under review—largely for getting tightfisted in spending, including import restrictions and prioritising development- project execution.
The account had a deficit worth $15.5 billion during the same period a year earlier, the BB data show.
The trade balance, which consists of the differences between exports and imports, narrowed more than 43 per cent mainly due to the fall in imports. The imports fell over 14 percent during the period under review. But exports grew over 5.0 per cent during the period.
Leading economists told the FE that the overall balance-of-payments deficit in April increased by $638 million, driven by a $453-million increase in unaccounted outflows (errors and omissions), an $118- million increase in deficit in the financial account, and $96-million increase in current-account deficit.
"We need to know more about the drivers of the unaccounted outflows which reached $3187 million in July–April this fiscal year compared to $1937 million during the same period of the previous fiscal year," said Dr Zahid Hussain, a former lead economist of the World Bank.
The financial account continues to see rising deficit—a phenomenon unique to this fiscal year. Increased outflows on account of trade credits and short-term loans are driving this deficit.
This is indicative of weaker repatriation of export earnings relative to export shipments and inability to roll over short-term loans.
"There are two ways you can address growing external imbalance. If you have enough reserves, you can draw them down to provide the foreign exchange needed to keep the wheel of the economy running. We are doing that. We have also imposed administrative control on import payments because we do not have enough reserves to meet all our forex- payment needs. But this is choking the economy," says the economist.
"So what do you do? We can try to mobilize external financing from friendly institutions and countries. This will help but not solve the problem."
In fact, so far this year net medium and long-term loans are over $2.0 billion lower relative to last due to a 26.3-percent decrease in gross disbursement and a 7.4-percent increase in amortization payments. "We need to do a lot better on this front."
He also notes that, in such a situation, the remaining option is to go for removing caps on the exchange rate, thus allowing the forex market to clear at higher-than-prevailing administered rates. The deregulation, he thinks, would induce supply response from remittances and repatriation of export proceeds.
The size of the balance-of-payments deficit matters to rating agencies, which could downgrade the country's rating of creditworthiness. And the rating downgrade makes borrowing more expensive because of concerns about it getting out of control.
"The credit-rating agencies consider the balance-of-payment stability," said Dr M. Masrur Reaz, chairman of the Policy Exchange of Bangladesh.
The US-based Moody's already has downgraded Bangladesh's rating to B1. This grade signifies a higher-than-average chance of default.
He says this also impacts adversely investors' mood as the global entrepreneurs closely monitor BoP stability before making investment.
"So I think this is also a matter of concern when the international investors' issues are considered."