Budget figures mostly 'myths' fabricated before polls: Debapriya
Budget mismatches linked to 'democratic deficit'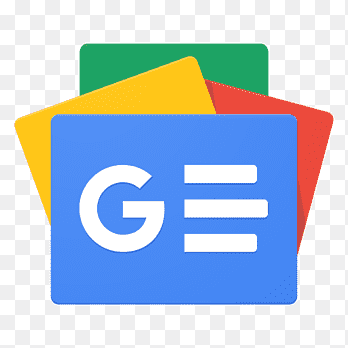 For all latest news, follow The Financial Express Google News channel.
Deficit in democratic accountability negatively impacts Bangladesh's revenue collection, public expenditure and annual development programmes, Debapriya Bhattacharya of the Centre for Policy Dialogue (CPD) said Wednesday in swinging criticism of the new fiscal measures.
He told a budget-review meet that the country's budget-implementation performance in terms of revenue mobilisation, public expenditure, and ADP had deteriorated following the 2014 and 2018 elections.
"The current crisis is directly linked to the deterioration of the country's democratic practices," said Mr Bhattacharya, a distinguished fellow of the CPD and also Convener of Citizens' Platform for SDGs, Bangladesh—another interlinked private think-tank.
He fulminated that the estimated data and figures in the proposed budget for fiscal year 2023-24 are "mostly myths and exaggerations which have fallen into a vicious cycle, driven by political ambitions ahead of next year's general election".
"These have severely compromised the credibility of various estimates such as inflation, exchange rates, and others," he observed.
The economist pointed out country's gross domestic product (GDP) target set at 7.5 per cent which he termed "purely political ambition, because, according to the FY23 latest outcome, it is just 6 per cent, which is not at all consistent with our macroeconomic reality".
He goes on to say: "It seems to be prepared for political ambition ahead of next year's elections."
The media briefing, styled 'National Budgets in Bangladesh - Myths and Realities', was jointly organised by the CPD and the Citizen's Platform for SDGs, Bangladesh, in collaboration with the European Union in Brac Inn in Dhaka.
At the same event, Sultana Kamal, member of CPD Board of Trustees, and former adviser of a caretaker government, said the disadvantaged and poor of the country are mostly invisible in the proposed budget.
"By analysing the budget, it seems to me that the poor and marginalized people of the country are invisible."
It also seems to her that marginalised and poor are deprived from some basic rights because they are poor.
Mr Debapriya, in his keynote presentation, further alleged that Bangladesh's growth is no longer a matter of statistics, but an expression of political ambition.
The presentation states that as per Bangladesh Bureau of Statistics (BBS), the country's average inflation reached 8.8 per cent at the end of May, when the Ministry of Finance in their budget estimated this rate at 6 per cent for FY24.
He feels that markets will be bullish if there is any doubt about the inflationary target as it is a very fundamental target.
"Not only was the budget implementation, government also unable to fulfill the monetary policy," Debapriya also said. They set the exchange rate at Tk104 in the FY24 budget but it is already Tk108 now.
Debapriya finds a lot of discrepancies between the estimate and reality in the budget document.
The presentation also notes that investment figures presented in the budget were different from the BBS provisional estimates for FY23. Poverty rate has declined sequentially in the country but inequality has worsened with urban inequality increasing faster – both in terms of income and consumption, while wealth inequality is even higher.
The presentation claims there is no clear indication how in FY24 import will grow, forex reserves will improve, and exchange rate will appreciate at the same time in FY2024.
Total Social Safety Net Programmes (SSNP) budget increased marginally– declined both as a share of the national budget and GDP. "SSNP budget continued to remain artificially inflated, seemingly unrelated allocations are reported in SSNP list."
Distinguished Fellow of CPD Dr Mustafizur Rahman said sloth budget-implementation process has interrelations with current crisis. "There must be reward and punishment for the project- implementation delays."
Executive Director of CPD Dr Fahmida Khatun said the budget did not get enough attention on climate- change impact, SSNP.
Whatever the budget allocations in the different areas for specially marginalised and poor, it will not get targeted result for the lack of implementation capacity, she added.
Asif Ibrahim, Chairman of Chittagong Stock Exchange (CSE), told the meet that the entire budget document did not mention "capital market" even once.
"There is no alternative of capital market for long-term investment for the development and private- sector investment," he said.
Samir Ranjan Nath, Programme Head, BRAC Institute of Educational Development, said education budget didn't increase as much as rises in entire budget.
He said the real allocations on education are much less than the allocation shown in the budget documents.