China requests BD to ensure virus-free food export
The restriction comes in a week after China's DFQF access for 97pc Bangladeshi products took effect on July 1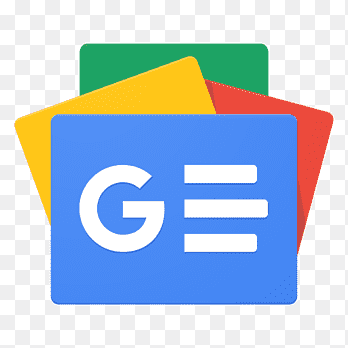 For all latest news, follow The Financial Express Google News channel.
China has requested Bangladesh to take adequate safety measures for ensuring that the food items being exported from Bangladesh to China remains free from contamination of coronavirus, officials said.
In an urgent letter, Import and Export Food Safety Bureau of Plant and Animal Quarantine Department of General Administration of China Customs (GACC) recently conveyed it to the Bangladesh embassy in Beijing, they added.
"We hope that the food exported to China (including fruits, aquatic animals and edible agricultural products) from your country can establish an effective food safety management system and take preventive measures to ensure that the food exported to China is not contaminated by new coronavirus," it reads.
The Bangladesh mission in Beijing has forwarded the letter to the commerce ministry for taking necessary measures in this regard.
China also expressed the hope that the Bangladeshi authorities would voluntarily suspend export of relevant enterprises if there is any risk of pneumonia occurs in foods exported to their country.
"And promptly notify the Chinese side of the occurrence of new coronary pneumonia outbreaks in a timely manner," the letter states.
The GACC referred to the business guidance of FAO and WHO regarding COVID-19 and food safety that released on April 07, 2020.
The GACC assured that the safe and high-quality food from Bangladesh will be welcomed to China.
The Chinese side sought conveying its opinion to the food safety authorities concerned. It has also requested the Bangladesh side to provide necessary cooperation and feedback in this regard.
According to the guidelines for food safety and food enterprises regarding COVID-19, China has made a video teaching material available to the Chinese enterprises, inviting them to consciously organise production to prevent virus pollution.
"Chinese government has recently suggested establishment of an effective food safety management system in Bangladesh to ensure consignments of safe foods exported to China. We received a letter in this regard," a senior official of the commerce ministry told the FE.
In June 2020, China has granted duty-free and quota-free (DFQF) access to more 5161 Bangladeshi products, which may help boost exports to China while lowering the ballooning bilateral trade imbalance, officials said.
The trade preference given by China to Bangladesh as a least developed country (LDC) under the World Trade Organisation (WTO) provisions now covers a total of 8,256 HS Codes or 97 per cent of Bangladesh's product lines, they said.
China offered DFQF treatment to the LDCs in July 2010 and Bangladesh used to enjoy the benefit for 60 per cent of its tariff lines.
The new benefit for Bangladesh has come into force from July 01, 2020 and will continue until the country graduates to a developing country status, slated for 2024.
China is the largest trade partner of Bangladesh with annual bilateral commerce totalling over US$ 13 billion. In the fiscal year 2018-19, Bangladesh imported goods worth $ 12 billion from China and exported goods worth less than $ 1.0 billion to China.
Fish and crustaceans, products of animal origin, coffee, tea, mate and spices, oil seeds and oleaginous fruits, vegetable plaiting materials; vegetable products not elsewhere specified or included, animal or vegetable fats and oils and their cleavage products; prepared edible fats, animal or vegetable waxes, sugar and sugar confectionery and etc. are exported to china, according to the Export Promotion Bureau (EPB) of Bangladesh.